Gone are the days when tradesman had to move around cities in white vans. Today's vans are greatly comfortable and luxurious and offer extensive storage and carrying capacity.
A large number of modern business people depend on the new age vans to operate their business on a daily basis. While there are numerous vans available for small tradesmen, many of them are either too expensive or unreliable.
To ease your search for the perfect van, we have come up with a list of the top 10 best vans for small tradesmen. Read on to learn about some of the top picks for modern vans suitable for tradesmen.
1. Ford Transit
The Ford Transit van is designed like a normal car. It provides the perfect blend of versatility and value for everybody from families to tradesmen. If you have ever driven a Ford passenger car, the dash design of this van will be very familiar to you.
The van is available in different body lengths and roof heights, so you should have an easy time finding one that suits your business. You can configure the full-size van with low, medium or high roof heights and regular, long or extended length. While the Transit passenger van can accommodate 15, the Transit cargo van comes with an open cargo area.
Ford Transit is ranked as one of the best vans in today's market. Transit is loaded with all the standard features and comes with desirable options like lane-keeping assist, 6.5-inch touchscreen, rear parking sensors, power running boards and more.
2. Ford Transit Connect
This van is ideal for tradesmen who might need to carry their babies every now and then. It is quite small in size and affordable for all types of tradesmen. The van has three engine choices, and two of these can be used with diesel. Dedicated to economy and utility, the Transit Connect comes in short as well as long wheelbases. It offers over 100 cubic feet of seating space to accommodate seven persons and it can tow up to 2000 pounds. In addition to other cargo types, it is possible to load long pipes and ladders in this vehicle. It has a separate cargo door at the rear along with a sliding side load door that facilitates loading and unloading of the cargo. Optional technical accessories include a rear cross-traffic alert, 6.5-inch touchscreen and blind-spot monitoring.
3. Mercedes Benz Sprinter
This vehicle is meant to be used for commercial purposes, but it can also serve as a great car for general trips. It has a stylish exterior and has been fitted with some excellent safety features. You can even rent it to tour some great destinations in the world.
Loading and unloading of cargo is really easy with this van. It comes in body style options to carry people as well as cargo and includes seating for up to 15 people.
There are a few variants with three different wheelbases, two types of platform widths and four platform length options. It lets you choose from dropsides as well. It also comes with numerous high-tech safety features like collision prevention, crosswind stabilization and lane-departure warning.
4. Vauxhall Vivaro
One of the most popular vans in the market, Vauxhall Vivaro is best suited for tradesmen. This is a mid-size van which can carry heavy loads. It can transport up to 1.2 tons of cargo. It comes in two length and height options and there are variants including a Combi minibus that can seat up to nine people and a double cab van.
The standard Vivaro model features DAB radio with USB connectivity and Bluetooth along with stability control, steering-wheel audio controls and a trip computer.
Sportive adds features like cruise control, LED daytime running lights, AC, parking sensors, metallic paint with colour-coded bumpers and more. A 7-inch touchscreen replaces the dashboard radio controls.
5. Volkswagen Transporter
This is one of the best-selling vans in the world. It has been produced for over 60 years and is now in its sixth generation. It has only one engine choice, but you will have a greater choice of roof heights and lengths. This tradesmen's van is known for its superior comfort and safety features and a variety of flexible options available in different sizes.
You can choose from different seating options as well. This van comes with DAB radio, Bluetooth and touchscreen display in all models.
It is an extremely spacious, comfortable load-carrier, is available in multiple van sizes and comes in various body styles including Kombi double cab, MPV and minibus. Advanced models come with automatic headlamps, climate control, alloy wheels, heated windscreen, multi-function steering wheel and immobilizer.
6. Volkswagen Caddy
This van has a sitting capacity of 7, and that makes it great for small tradesmen who have large families. Despite being a seven seat family van, the compact Caddy is designed to be able to get in and out of tight areas and low carparks.
It features convenient side sliding and tailgate doors to facilitate easy access. It comes with a variety of entertainment options ranging from the touchscreen interface to rearview camera and a variety of safety features.
The interior can convert into a wide bed with windscreen and curtains to allow resting during transit. The car is highly reliable, but you should buy good insurance for it. You can compare van insurance on Money Expert.
7. Mercedes Benz Vito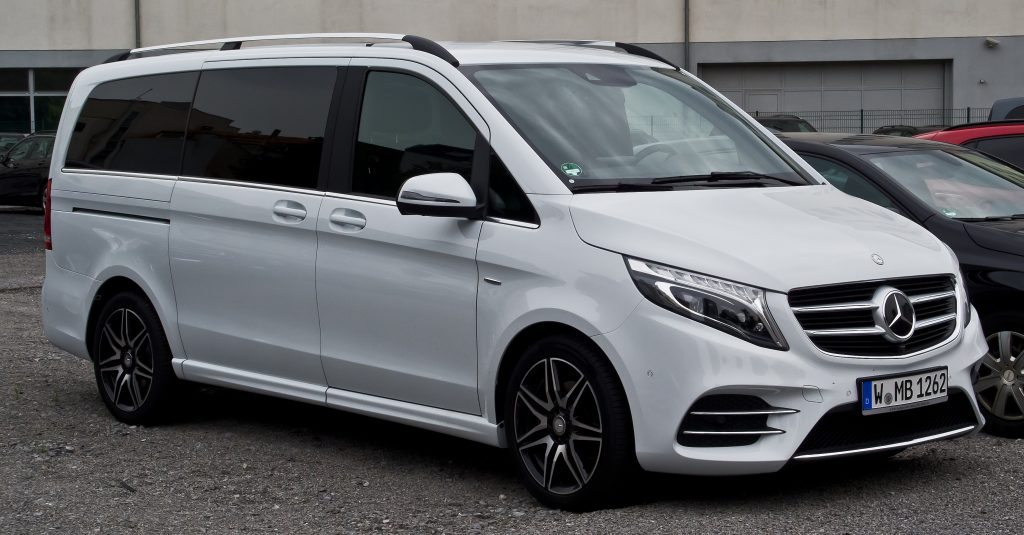 This light commercial van comes in two different models. The first one is a standard cargo model and the second one has passenger accommodation. The standard cargo model is ideal for people who only want to use it for commercial purposes.
This mid-size van offers cost-effective benefit with superior-quality interior and tough exterior. It is a versatile vehicle that suits a range of customer groups. You can choose from three lengths and two wheelbases. It offers a cargo capacity of up to 1369kgs and features some of the most advanced safety systems to please tradesmen.
You can choose from numerous optional equipment like Lane Keeping Assist, Blind Spot Assist, Collision Prevention, Reverse Camera and more.
8. Citroen Berlingo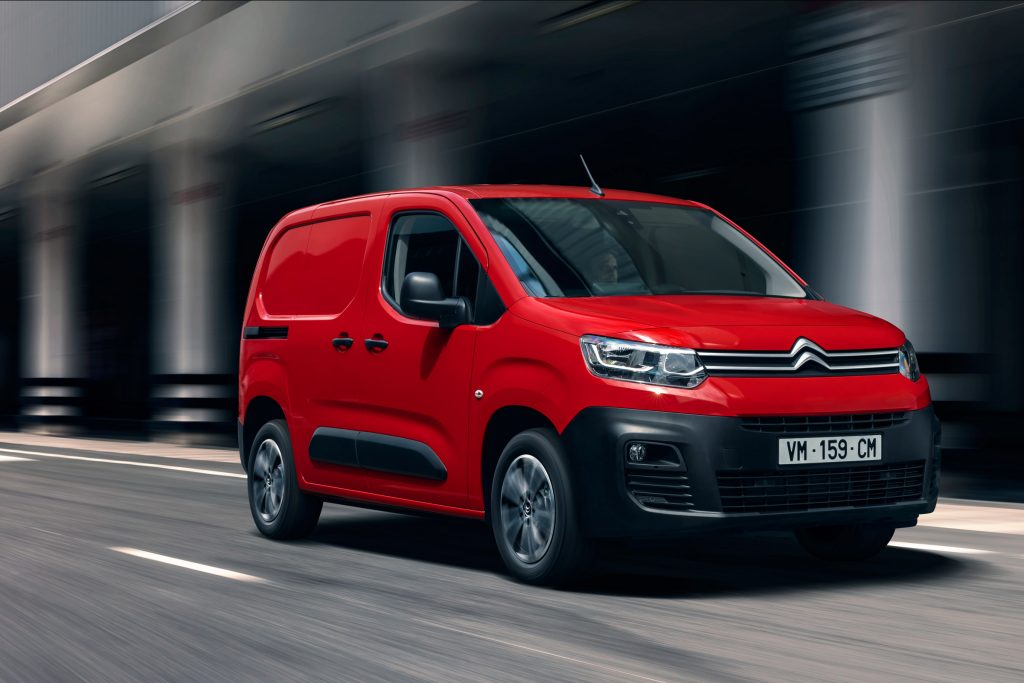 The Citroen Berlingo was designed as a leisure vehicle. It has three passenger seats that can be retracted to provide more space. The XL model can seat 7 people. It was introduced as a simple and flexible vehicle that utilized small hatch components to limit complexity and cost while offering ample cabin space.
The new models come with advanced features like two sliding rear doors, a big prism of carrying space and five spacious seats. The van is easy to manoeuvre and the steering is accurate. It comes with smartphone integration, Bluetooth and DAB radio.
The standard five-seater offers a lot of passenger space to suit those who have a small crowd to carry. Rear legroom is spacious and the rear bench is also wide. Rear sliding doors make it easy to get in and out. It can even include various safety features like lane-keeping assistance, automatic emergency braking, traffic sign recognition and more.
9. Vauxhall Movano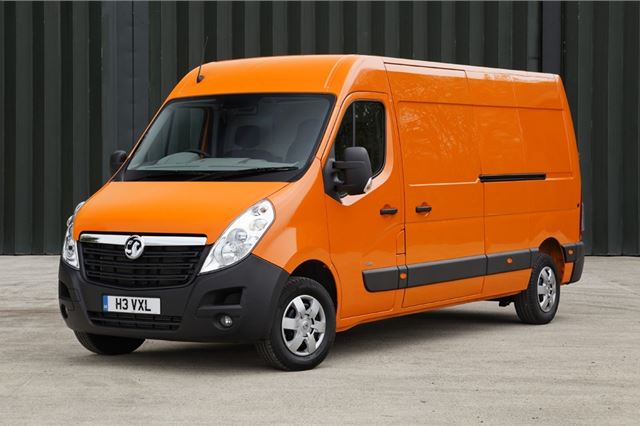 Another excellent choice for a small tradesman, the award-winning Vauxhall Movano is a heavy duty vehicle that comes in a range of models like double cab, crew cab, platform cab, panel vans, dropsides and more. It is offered in four different body lengths and three roof heights with four engine options.
This van comes with the option of front or rear wheel drive. It also has a good selection of engines and payload capacities. The van facilitates convenient loading with rear doors that open up to 180 degrees. It features outstanding ergonomics and the driver seat, as well as steering wheel, which can be adjusted.
A heavy-duty towing hook can also be included. Safety features include airbag, reverse parking sensors, lighting pack, speed limiter and more. To facilitate the customers using it as a mobile office, there is an option of rotating laptop table. The flexible manoeuvring and comfort it offers makes this van stand out as a tradesmen vehicle.
10. Renault Trafic
This van was first released to the market in 1981. The van seats up to 9 people, and you will have the chance to select your configuration. You should note that this van is only available in manual transmission. A choice of body types is available apart from the standard/high-roof and short/long-wheelbase panel.
The options include passenger minibus and double-cab crew van variants which can accommodate up to nine people. With three trim options to select from, Trafic gives a lot of choices.
While the Business models have electric windows, alarm and immobilizer, electric door mirrors, DAB radio, Bluetooth, trip computer and adjustable steering wheel, Business+ models come with air conditioning, rear parking sensors, wide-angle passenger mirror and body-colored bumpers. Sport models feature upgraded features like speed limiter, cruise control and others.
Conclusion
Searching for a commercial van can be a hassle. If you are a small tradesman, you can start by looking at the vans listed above. All of these vans are highly reliable, and they also have sufficient capacity for cargo. You can make your selection easier by noting down the specific requirements after which a short-listing of options can be done to find the perfect choice.