If you have been selected as the best man in the wedding party, you might be assigned the task of organizing a never-to-be-forgotten bachelor party. Organizing a successful bachelor night or buck's party is one of the most important responsibilities of the best man. It is, after all, the best friend's last chance to party crazily with his groomsmen before tying the knot. To guarantee that the bachelor party in Australia turns out to be enjoyable, the best man has to make sure it is full of fun activities, eventful and organized at an amazing destination like Australia.
Australia is a beautiful land known for its large cities, beaches, natural wonders, and attractions. Apart from these, a wide variety of bars, venues, entertainment options, nightlife, daytime activities and more make Australia the ideal place for a bachelor party.
10 Awesome Ideas To Bachelor Party In Australia
Today, we look at the top ten awesome activities to consider for a mind-blowing bachelor party in Australia.
10. Casino Gaming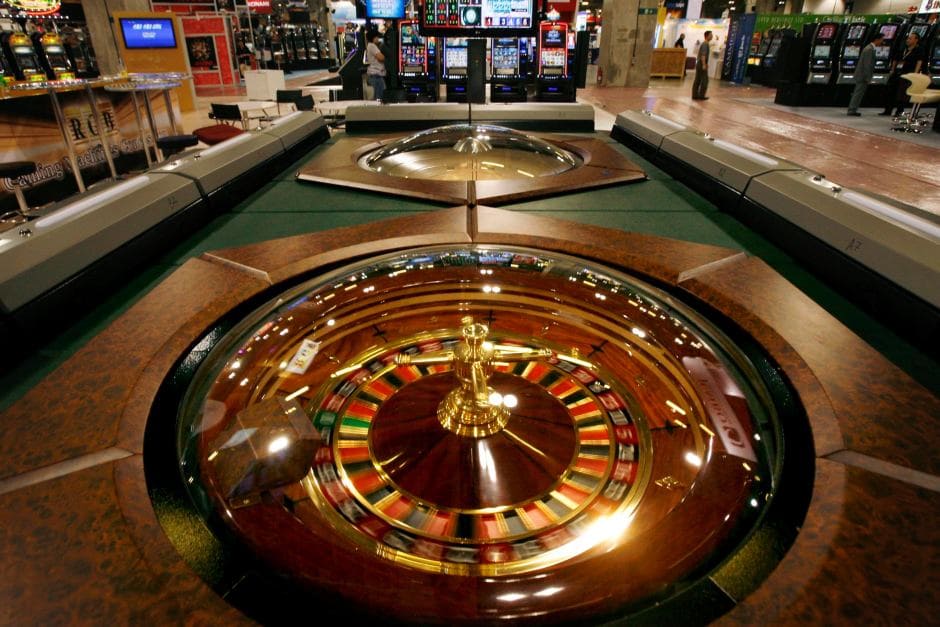 With the top three Australian tourist attractions being casinos, this activity should be one of the most favorites for a groom's party. You can take a chance to try your luck in the lucky country of Australia when you plan the bachelor party. One of the most popular gaming destinations is Crown Casino Melbourne which attracts more than 10 million visitors every year. Other popular options include Star Casino in Sydney and Gold Coast's Jupiter casino. Most of these places are integrated resorts offering great bars, restaurants and other modes of entertainment, luxury accommodation and much more. Crown Casino and Entertainment Complex is the most popular choice featuring three hotels, lots of pokie machines and two restaurants.
Make sure you have enough time to try out the most exciting casino games. There are many other legal casinos in every state of Australia to choose from. Get indulged in some luck and skill games while enjoying your bachelor party.
9. Wildlife & Wilderness Camping
Australia is blessed with a great variety of the world's most deadly wildlife creatures most of which are not found elsewhere. You can see a huge number of these unique species at conservation facilities, zoos, and wildlife parks but the experience of spotting them in natural habitat is much more thrilling. Camping is the perfect way to encounter Australia's wild animals and wildlife and this could be the ideal bachelor party activity for those nature and wildlife lovers heading to Australia for the buck's party.
Consider national parks and camping sites like Booderee, The Kimberley region, Great Ocean Road, Kakadu, Daintree and other jungles to get plenty of creatures joining you for camping.
8. Swim with Wild Dolphins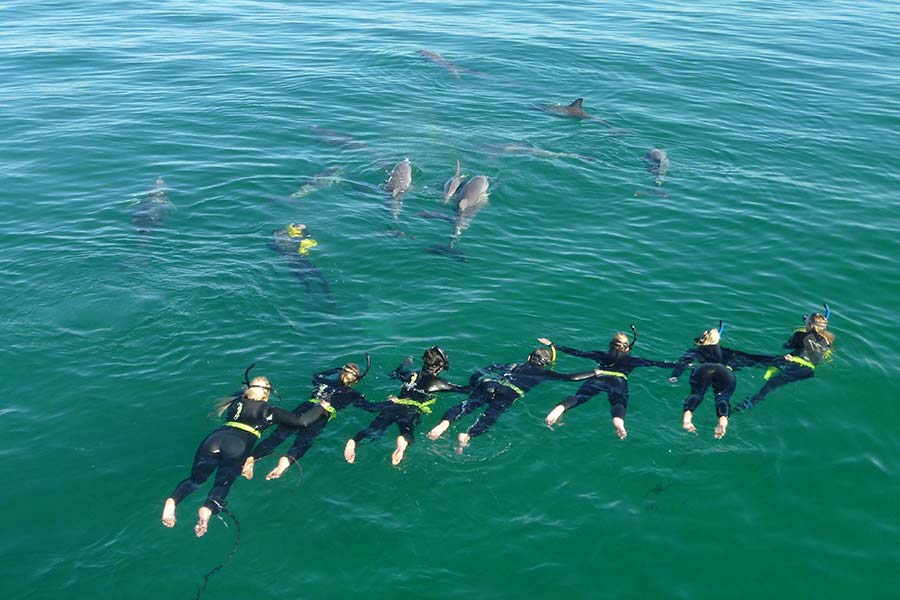 Some of the magnificent oceans in Australia offer the opportunity for the ultimate wildlife encounters you can consider while enjoying a bachelor party in Australia. Wherever in Australia you are, there is a magic of dolphin swimming open to you. There is a spot for swimming with wild dolphins in every state. Port Stephens, known as the dolphin capital of Australia, is a home to some of the most noteworthy dolphin encounters. You get a chance to swim in sync with the dolphins as they move playfully through the waters.
More than 80 bottlenose dolphins live in the vast harbor of Port Phillip Bay and local tour operators offer snorkeling experience where dolphins and fur seals swim around you in circles after which you are treated with tasty delights. Other popular places to experience wild dolphins include Shoalwater Islands Marine Park, Koombana Bay, Rockingham, Gulf St Vincent and the Tangalooma Island Resort in Moreton Bay.
7. The Prison Tunnel Tour
When organizing a bachelor party in Australia, you should consider doing something unusual. It is worth spending some hours with Fremantle prison underground tour. This adventure tour in Perth would surely add a new dimension to your party trip to Australia. The notorious Fremantle Prison is a great place to tour in a noon.
The underground tunnels tour requires you to climb down a 20m ladder to be able to explore the tunnels built by prisoners more than 120 years back. An award-winning tourist attraction, Fremantle Prison highlights the prison life and daring escapes. Visitors can explore the labyrinth of tunnels either by foot or boat or indulge in the history of the prison with the torchlight tour at night. Apart from the guided tours, Fremantle Prison features exhibitions in Prison Gallery, onsite cafe, gift shop, and visitors center.
6. Surf the High Waves
Australia is one of the first and the most popular surfing destinations in the world, your bachelor party activities should cover some of Australia's best surf points. With beaches, reefs and point breaks along the 37,000 km coastline, Australia offers the challenge for beginners and the most experienced surfers. It has waves for all levels and preferences.
Treachery Beach, Lighthouse Beach, and Seal Rocks are known for creating great waves. Blue's Beach and Boomerang Beach have their own unique postcard's waves that bring any surfer's dream to life. Cabarita Beach in the north of New South Wales is a sand covered area highly popular among surfers. Here, beginners can avail private surf lessons and enjoy other treats. Other popular destinations for those who want to surf the high waves in Australia include Pambula River, North Narrabeen, Bondi Beach, Bells Beach, Noosa Heads, Margaret River and Manly Beach. Wherever in Australia you are, it is easy to find a surfing venue nearby to give a nice touch to your bachelor party fun.
5. Swimming with Sharks
Australia offers the unique opportunity of cage diving with sharks in open waters. Ningaloo Reef lets you swim with the rarest, wildest and the most majestic sharks on the planet. An encounter with one of the giants from the security cage is simply unforgettable. The waters of the Spencer Gulf nourish plenty of sharks and there is an 85 percent sight success.
Port Lincoln is the most famous site to find white sharks in Australia. You can even take advantage of the shark Aqua Hub to experience a revolutionary shark sighting in their natural habitat. You sit inside a glass viewing area underwater with 360-degree views to enjoy the beauty of sharks while staying dry. The prices for shark cage diving tour can be anywhere from $200 to $400 per adult observer.
4. Extreme Quad Biking
There can be no better way to celebrate the upcoming nuptials than by escaping from the wedding preparations with your best friends to an awesome place like Australia where possibilities are endless. Extreme Quad Biking is one of the most thrilling activities you can consider as a part of your bachelor party. There are many professional bike trekking operators that offer you lot of fun and thrill while giving you a chance to embrace the magnificent scenery and face a tougher terrain. Experienced instructors guide you through the tours ranging through extreme corners, dips, puddles and everything else.
You can either choose from top tracks like the 700 acres Scottish countryside or the 70 acre Edinburgh venue. If you are a die-hard fan of biking, you can consider participating in big Extreme Quad Biking events spanning weeks of bike trekking to get an adventure for the lifetime.
3. Hire a Stripper
One of the most fantastic things you could do at a bachelor party in Australia is hiring a stripper. There are many amazing strip clubs with confident, sexy, enthusiastic ladies that make your evening fun and full. Pay a visit to Men's Gallery in Sydney for the sexiest entertainment with exotic dancers around poles in lavish decor and themes. The Doll House and The Voodoo Lounge in Perth, Minx in Sydney and The Vault on Ruthven are few of the most popular strip clubs where you get pampered with drinks and dance for a fun treat before the wedding. The Grosvenor in Brisbane is a great spot for partying with everything a man would want. A pub grub, sports bar, sexy waitresses and hairdressers and much more under one roof – a fantastic night out venue.
Some of the most talented and gorgeous strippers are available for hire in Melbourne. You can consider hiring some of the sexiest ladies for your prospective groom to make the bachelor party unforgettable. Another popular option is renting a private party boat where you can enjoy dinner, cocktails, nighttime scenery and the company of hot waitresses in a bikini.
2. Tour the Wineries
What could be more fun than tasting some of the best wines of Australia? After all, its wines are famous throughout the world and there are more than 60 vineyards and 2400 wineries across the country. If your wedding party is made of wine-loving guys, this activity should be on the top of your planning bachelor party in Australia.
Not only do you get the chance to taste some of the most unique and mesmerizing wines in the world but enjoy a vineyard tour, food tasting, and events at the venues. You can pick from the top wine destinations of the country including Vasse Felix, De Bortoli, Jacobs Creek, Audrey Wilkinson and Sevenhill Cellars for some of the most enjoyable packages and tours dominated by delightful wines.
1. Jump out of an Airplane
Skydiving is a must on the to-do-list for anybody visiting Australia. Adventure loving guys would surely want to indulge in skydiving activities when in Australia for the bachelor party. With some of the most stunning landscapes and long coastline, Australia offers unique and unbeatable views. The thrill and experience of jumping out of an airplane would surely make an unforgettable memory with your best friends.
Choose from hundreds of destinations and sceneries to customize your experience according to your fancy. Great Ocean Road, Victoria, Rottnest Island, WA and Mission Beach, Queensland are some of the best skydives that let you experience Australia's natural sceneries and the breath-taking adventure. Sydney skydiving is one of the most popular destinations as it lets you experience the cityscape from an entirely new perspective.
Australia has something for everyone, whatever their interests or preferences are, and with the boisterous nightlife and mind-blowing scenery, your bachelor party is sure to be a great success here. These popular ideas should help you organize the most enjoyable buck's party ever in Australia.