Chances are that you have heard some news about Agar.io or Slither.io. You may have even played one or both of them. You are probably one of the millions online gamers who became quickly addicted to io games and the whole look and costume of the characters in the game. The entire io gaming market flourished due to Agar.io, a simple game designed to imitate the behavior of microorganism in a petri dish. The success of this game caught a lot of attention from other game developers and Slither.io soon followed and successfully dominated the online gaming industry. The best io games became so popular that an entirely new gaming genre was born.
Though not sharing any formal connection, the '.io' domain extension has become synonymous with the popular segment of multiplayer online games featuring player vs. player mechanics and simple graphics. 'IO' is actually the country code of British Indian Ocean Territory and as the inhabitants are either British or American now, this extension is rarely used by local sites and so easily available.
10 Best IO Games
A large number of free internet-based games are regularly registered to the .io domain, the extension which emerged in 1997. The short, engaging and some of the world's best known free games being registered here makes it a favorite domain among online entertainment fans. Here is the top ten of the best io games worth taking a look at.
10. Vertix.io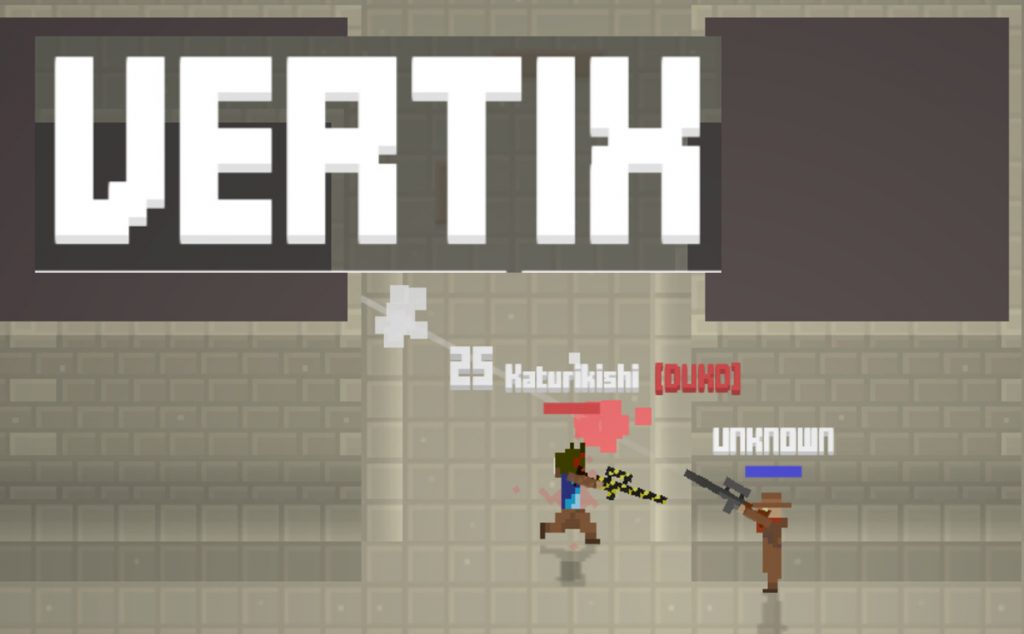 This is a multiplayer third-person shooter available for free online play. The game is set up on a small map and there are many objectives across the area. You should aim at killing the enemies to win. You simply need to aim at the enemies with your mouse and shoot.
The action is quite fast-paced and you unlock different guns and classes as you progress through the levels. Vertix.io is a fun .io game you should spend some time with. The multiplayer browser game is a great choice and one among the best io games for online gaming fans looking for some competition.
9. Diep.io
An exciting option for an io game, Diep lets you play as a tank and you fire at other tanks and objects on the map. The game is very simple and you can get started without any tutorial. You earn points by shooting tanks and shapes. These points can be used to upgrade the tank and get more firepower.
The twist here is that there are other players around targeting you. The aim is to survive as long as possible and try to score high on the leaderboard. You have to take care of your health because once you run out of health, the game is over.
 8. Flapp.io
Another popular io game, Flapp is based on the scenario of the famous Flappy Bird. It is a physics/gravity based game where the player should keep the bird alight and make sure the bird does not touch the pipes. The gameplay is quite simple. To make the bird flap its wings, you need to tap the screen. Once you crash, you can wait for some seconds to get the bird respawned. The speed of the bird increases as you progress, making the game more and more challenging.
In this arcade bird game, you can challenge real-time players. You can see other players' birds progress. There is a real-time online scoreboard too. It is also possible to create personal game rooms to invite the friends to play. The game features simple graphics with bright colors and vivid sounds.
7. Wings.io
An amazing airplane shooter game, Wings.io is a real-time, fast-paced flight shooter where you compete against other players. In this game, you are in control of a jet plane and fly through the heights shooting enemies you come across. The life in this game lasts for a short time but when you die, you can start battling again. You get a great variety of weapons to choose from. Weapons in this game fall directly from skies. The game is quick demands concentration and you can't take a break.
To deal with the tense gameplay, the game offers some power-ups floating in the sky. You can grab them to get some temporary powers. This versatile, dynamic game is certainly a classic io game.
6. Zombis.io
Zombis.io is a zombie survival game available for free play online. It is all about collecting resources in the day and staying safe in the night. Players can collect stones and cut down trees to make their fort and fortress. However, you should be quick because the undead look for flesh and gold and they arrive in waves. If you are not prepared, zombies can snatch everything you have collected.
So the game demands resource allocation and strategic planning. Building gold mines are very important because it creates currency for upgrades. Leveling up and staying alive is impossible without gold mines. The in-game store is full of additional upgrades for survival.
5. Bonk.io
The multiplayer physics game, Bonk.io allows eight players at once. Developed by Armor Games, Bonk is an online action, fast-paced game where you play as a ball and bounce on enemies to be the last ball standing. In this game, you play with other players from around the world on a simple yet addictive match. You control a ball and the aim is to be the last ball in the field by pushing off other balls off the screen.
More and more content gets unlocked as you play and you can customize your ball to be unique. There is an in-game level editor that lets you create a customized map and get your friends join you on the arcade. The game rules differ according to the areas but the objective remains the same. There are many ways you can die in this game. A simple fall or loose debris can instantly kill you.
4. Survive.io
A new free 2D battle royale game, Survive.io is available for free to play online. The game is specially designed to cater the current battle royale craze after popular games like Pub-G and Fortnite. The objective of the game is to be the last man alive among all the players in a map. Every player enters the game with nothing and plays to open crates, find loots and eliminate other players to acquire clothing, health items, weapons, and armor.
The goal here is to eliminate other players and get possessions and be the last player to win the game. The 2D gameplay makes it unique from other battle royale games. Winning is quite easier and Survive is a great choice when you have some free time to kill. The quick, fast-paced game style gives the players some thrill and more chances to win, making it one of the best io games.
3. ShellShockers.io
A unique first-person shooter game, ShellShockers.io requires you to play the role of an egg who uses a gun to kill other eggs. This game is the first 3D shooter in the world of .io games. The simple gameplay of hiding and shooting with your favorite weapons makes this a thrilling skill-based game. When you are shot, your shell bursts open but within five seconds, you can get back into the fight.
You can choose your class and start terminating your opponents in this 3D multiplayer shooter game. You can unlock and equip powerful weapons as you progress towards victory.
2. Agar.io
Another hugely popular multiplayer browser game, Agar is a game that most of us would have heard of. This is the game that started it all. Its simple gameplay and the resulting accessibility made it so popular. Agar is a game anybody can start playing instantly. You need not struggle to download anything or go through any tutorials.
The basic idea of this game is to move around and eat other cells and food to grow. You can eat a player if it is smaller than you. And other players who are larger than you can eat you. The aim is to grow your cell into the largest cell on the map. You use the mouse to drag your cell around the field. The controls are as easy as the gameplay. Fun, addictive and simple, Agar is certainly a great game for those who want some competition.
1. Slither.io
The game is not at all new but it is extremely popular worldwide and one of the best io games. This game has occupied the first place on the iOS gaming charts for quite a while. Slither, with 67 million plays on the web and 68 million app downloads within three months, became the number one simulation and action game in the Apple App Store.
The game looks and feels much like the old desktop game of Snake or Centipede. The gameplay is based on these classic games but has a modern 2D design. You start as a cute little worm that makes its way around a large map and collects power-ups to grow. You find other worms roaming around the area and you lose if you bump into any. This game can be played for enjoyment or as something more competitive according to your mood. The game earns approximately $100,000 every day.
The popularity of .io games is not likely to fade any time soon. Developers will continue to introduce new games featuring new mechanics and memes to keep the reinvigoration of browser multiplayer games going.