Planning a birthday party can be equal parts fun and stressful.  Sending out invitations, figuring out what food to serve, and hiring entertainment can not only get expensive but take a lot of energy out of you as well.  Whether you're planning a birthday party for your child or a friend or colleague, there are certain steps you must take to ensure the day goes off without a hitch.  Here are 10 tips to make planning a birthday party a little easier.
Tips For Planning A Birthday Party
1.Choose a Date and Location
This may seem like a no-brainer, but choosing when and where to have your party can make or break the outcome. Parties on Fridays and Saturdays tend to work best in most scenarios, since most people do not work on the weekends and will be more likely to attend. Next, choose your location. Depending on what kind of party you're throwing, choose a location that seems appropriate. For example, if you're hosting a birthday party for your child, a local park or arcade could be a solid choice.
2. Create a Budget
Parties can get expensive, which is why it is important to plan out a thorough budget beforehand. Factor in the costs of food, party favors, entertainment, and anything else you'll need. This can also depend on the number of people you plan to invite, so it is important to take this into consideration when figuring out how much your party is going to cost. Try to look for ways to save money, like using coupons or shopping for party favors at discount stores.
3. Make a Guest List
Creating a guest list will not only help you figure out who you want to invite to your party, but it will also ensure that you're not forgetting anyone.  First, decide how many people you want to invite. If you want to keep it low-key, consider only inviting close friends and family. In case your guest list is small, you most likely will not need to send out formal invitations, but rather invite your guests over the phone or through text.  If your guest list is bigger, however, sending out invitations can help you keep track of who is all coming.
4. Choose a Theme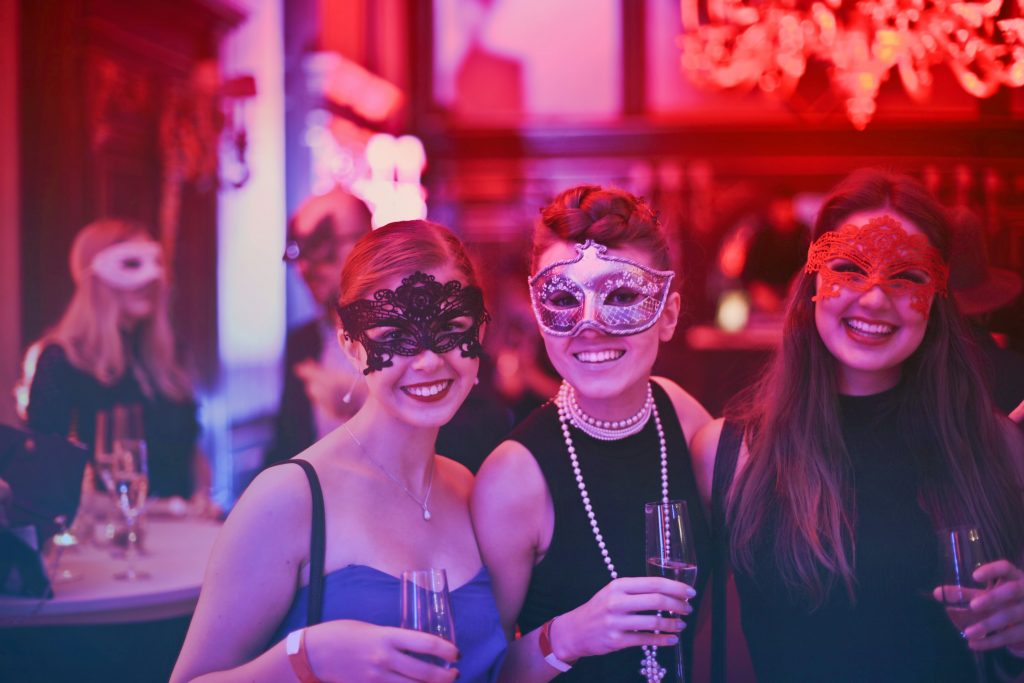 The theme of the party depends on who you're throwing the party for, so keep this in mind during this step.  If the birthday boy or girl loves a certain decade, for example, consider tying that into the theme. But if theme parties aren't their thing, choose something like their favorite color and add elements of that into the decor.  This will help personalize the party and make it feel more special!
5. Plan the Menu
Whether you plan on serving a full meal to your guests or simply putting out a few bowls of potato chips, figuring out the menu of your party is imperative to your guests having a good time.  In case you only plan on serving snacks, let your guests know ahead of time so that they are not left hungry. If you are going to serve food, take your guests' dietary preferences into consideration and try to stick to foods that are going to be popular with everyone, like pizza and sandwiches.
6. Choose the Entertainment
Provided it's within your spending means, hiring professional entertainment can really kick your party up a notch.  If the birthday boy or girl is a big fan of stand up comedy, for example, look into hiring a comedian to get your guests laughing.  Or if your child is a fan of a certain movie or TV character, consider hiring a character impersonator to wow them.  Bands and musicians are also great choices to keep your guests entertained and on their feet, so choose an act that feels right for your party!
7. Pick a Dessert
While birthday cakes used to be the standard for parties, there are tons of other options these days. Cupcakes tend to be a popular choice because they are easy to eat and don't require any cutting or sharing. For a quirkier choice, donuts are fun and can be decorated according to the theme of the party. If you do decide to go the traditional birthday cake route, be sure to check with the birthday boy or girl and choose a flavor they like.
8. Be Prepared for Anything
One of the most important things to remember as a party host is that anything could happen, so be prepared to handle a number of situations. For example, if you're throwing a party in your home and you have pets, make sure to keep the pets away from the party in a safe location. It is also important to make sure you don't run out of food or drinks, as this could put a serious damper on your party.  Being prepared for any mishaps that could potentially affect your party is imperative to ensuring everything runs smoothly.
9. Enlist Help if You Need It
Planning a party all by yourself can be difficult, so having someone by your side to help if you need it can make your job a lot easier. Whether it be a friend or family member you trust, ask someone close to you if they would mind being your second-in-command for the day. If you need help decorating, setting out the food, or tending to the guests, having a second set of hands could be a huge help.
10. Thank Your Guests for Coming
Everyone loves party favors, so be sure to thank your guests for coming with a little gift of their own. This doesn't have to be expensive, just a little something to show your appreciation. Goodie bags of chocolate, personalized mugs, and other small trinkets all make great party favors, and can be DIYed if you're feeling crafty! Your guests will feel appreciated for coming, and your party will be the talk of your friend group!