Largest Land Parcels For Sale – If you didn't grow up sleeping under the stars and roaming across the open plains, you might not know what exactly a ranch is. People confuse them with farms though there is a difference between the two. Farms grow food while ranches raise animals. An interesting thing about ranches is that they are not owned just by cowboys, and you may not find one listed with your local real estate agents. Such large real estate transactions usually involve an army of lawyers and bankers.
Ranches are actually big investments and a lot of owners are rich folk interested in properties and business and not animals. John Malone is the American who owns the most of these land parcels. He is a cable businessman and is followed by another media baron Ted Turner.
Top 10 Largest Land Parcels For Sale
Here, we look at the biggest ranch in the world for sale as in 2018. This collection of ranches represents the monumental diversity of land for sale across the world.
10. Cable Creek Ranch – 61,497 Acres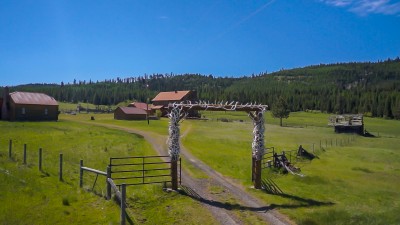 Nestled in the Blue Mountain Range of Northeast Oregon, the Cable Creek Ranch is a working cattle ranch spread across 34,497 acres. It has an additional forest service grazing allotment of 27,000 acres. This deeded ranch operation maintains 1500 yearlings, 500 cows, 300 feedlot and 450 bred heifers on an annual basis.
This land parcel is designed to be non-contiguous with borders on the two sides by National Forest. The warm Pacific storms marching up the Columbia River Gorge affect the ranch and provide a much favorable growing season than any other areas.
9. N Bar Ranch – 78,000 Acres
An example of an authentic working ranch, N Bar Ranch in New Mexico is a working cattle ranch that maintains more than 3000 yearling steers across its property spanning about 78,000 acres. Spread across the foothills of central Montana's Snowy Mountains, the land parcel lies in a fertile transitional zone between prairie and mountains. It is home to an amazing variety of world-class wildlife.
The rich landscape featuring lush bottomlands, rolling timber, water resources and meandering riparian make N Bar one of the most sought-after sporting and operating ranches. The exceptional versatility of the land and resources supports an excellent operation of 2000 animal units annually. This is one of the largest land parcels for sale and it has shown consistent financial performance and profits are reinvested into improvements.
8. G Hanging Dash Ranch – 80,000 Acres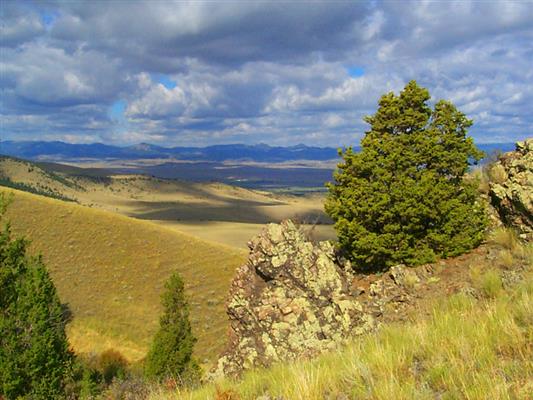 The 80,000-acre land parcel located at the confluence of the four famous Montana rivers – the Jefferson River, the Ruby Rivers, the Big Hole and the Beaverhead, G Hanging Dash Ranch is a world-class fishery sold for $32,500,000.
The ranch in Twin Bridges, Montana features more than 20 miles of fishing in addition to four spring creeks. It is a true legacy ranch with just two owners in its history of 140 years. Its abundance of wildlife with excellent Whitetail deer hunting makes it one of the best places in the state. The property has restored historic improvements for better value.
7. O X Ranch – 94,289 Acres
A beautiful desert ranch in Arizona improved for an efficient livestock operation is up for sale at $22,000,000. The headquarters of O X Ranch is located in a lush valley surrounded by mountains. It is close to the cowboy atmosphere with all the amenities of a town and is isolated enough to provide the quiet pleasure of a desert scenery.
An excellent combination of irrigated pastures and rangeland allow amazing flexibility for horse and cattle operation. The site has been known to be an ideal location for resort operation with the use of the vast range expanse facilitating scientific studies, recreation and cattle and horse experiences.
6. La Cienega Ranch – 169,658 Acres
Next on the list of largest land parcels for sale is the working cattle ranch located in the area where the Sonoran and Mohave deserts converge. La Cienega Ranch of Arizona is known for its excellent year-round feed and water with headquarters in the foothills of the Hualapai Mountains.
The land parcel covers open flat deserts in the lower country and transitions to rolling mountains and hills with elevations as low as 2000 to 7200 feet on Pine mountain. This ranch is famous for its desert and mountain views and hosts an array of wildlife including lion, jackrabbits, quail, javelina, and deer.
5. Turkey Track Ranch – 256,000 Acres
The first time offering of one of the largest ranches within the state of New Mexico is the historic Turkey Track Ranch spread across 256,000 acres in three southeastern New Mexico countries. The ranch has been under a single ownership since 1947. It is operated from a headquarters in Lea County and three cow camps, all featuring working pens and living facilities.
The headquarters have been improved within the last few years to include barns, pipe corrals, and modular homes. Livestock water is provided by wells and pipeline. This is a rare opportunity to acquire a huge western cattle ranch at an affordable price.
4. Bell Ranch – 290,100 Acres
The largest sale of deeded land in last 60 years, the 290,100 acres ranch located in the northeastern New Mexico, listed for $83 million is rumored to have been sold to John Malone. The iconic western property is capable of holding 5000 grazing animals, features its own airstrip and has a great hunting for trophy mule deer.
What makes this land parcel more significant is that the sale can herald the beginning of a ranch boom like the one in the 1980s kick-started by the $20 million sales of Montana's Flying D Ranch.
3. Waggoner Ranch – 535,000 Acres
A historic North Texas ranch situated 13 miles south of Vernon, Texas, Waggoner land parcel was mainly used for raising horses, beef cattle, crops and oil production. It was known to be the largest ranch under one fence in the United States. The ranch spans six countries and is half the size of the Rhode Island.
The land parcel with 6800 head of cattle, 1000 oil wells, 500 quarter horses, 30,000 acres of cropland is for sale at $725 million. Originally established in 1852 by Daniel Waggoner, the ranch began its operations with 230 head of longhorn cattle and some horses. It kept spreading through these years and is owned by the same family.
2. King Ranch – 825,000 Acres
The Largest Ranch in the U.S, King Ranch is constituted of a group of four land tracts in southeastern Texas, totaling about 825,000 acres. Established in 1825 by a steamboat captain Richard King, the ranch dealt in cattle and horses for a long time until 1910 when it began developing a breed of beef cattle called Santa Gertrudis. Additional income is generated through oil and gas leases.
Much of the land acquired in Australia, Brazil, Morocco, Argentina, and Venezuela were sold off in the 1980s due to falling market prices. The historical ranch today continues to operate as an agricultural center and its museum draws millions of visitors annually.
1. Anna Creek Station – 6,000,000 Acres
The world's largest land parcels for sale – working cattle station is located in the Australian state of South Australia is up for sale. Slightly smaller than entire Israel, Anna Creek Station is seven times bigger than the biggest ranch in the United States, the King Ranch. The Biggest Ranch in the World is owned by a family business, Williams Cattle Company and will be sold to one of the 30 bidders from across the world.
The combined territory of this property is 101,411 square kilometers and is the largest private, non-monarchical, non-state landholding on the Earth. The ranch had 10,000 head of cattle in 2011 and is capable of carrying 16,500 head of cattle. Santa Gertrudis cattle are raised here as they are suitable for dry, hot climate. Homesteads at Anna Creek are isolated but there are satellite telecommunications such as internet and television.