Spring fashions are always changing each year. However, there is always one thing we can count on with each spring: fresh, new trends that get everyone exciting for the warming trend that happens in spring. Women's sneakers are no stranger to the spring fashion changes.
In fact, they tend to go right along with the color, design, and style changes that the rest of the fashion world sees, especially this year. In this article, you will find four exciting sneaker color trends for 2018 that are making their mark known for women's sneakers everywhere.
Top 10 Sneaker Color Trends For 2018
1. Bright Hues
Springtime is always loaded with brighter colors than any other season. This springtime, sneakers are set to be just as colorful as the season notes. Many of the sneakers are said to be covered in highlighter type colors, bright and bold. Some shoes are even going to be mingled with bright colors, as we will discuss later. This color trend will make your feet stand out in the best way possible.
2. Lacing Trends
Many of the brighter shoes are also being laced with the same color laces as the shoes, creating one bright piece of footwear. These often look the best when worn with a muted outfit or patterns that mix the color as well.
3. Bold Shades
Another exciting color trend for sneakers this year is the bold shades like blacks, plums, and maroons. These sneakers were increasingly popular at the end of 2017, but the springtime weather doesn't seem to be saying goodbye to these sneakers yet.
4. Muted Tones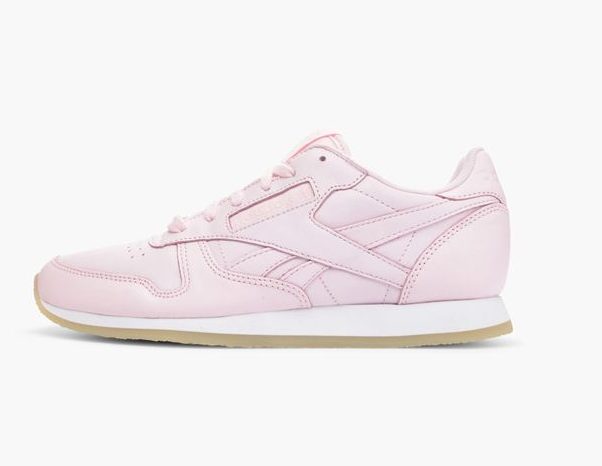 Perhaps one of the biggest trends in fashion is the muted tones that have trickled their way through every portion of fashion. Now that it has reached women's sneakers, you might start seeing a rise in white, tan, neutral pink, and other muted shades right on people's feet. These muted tones are perfect for created an understated yet fashionable look, and many of these sneakers are mixed with the new clunky sneaker trend that is hitting everywhere right now.
5. Classic Styles
Many of the classic sneaker options like white colors are going to be super popular this spring. Several of the classic brands like Adidas has brought back their classic designs to bring that nostalgic feel to the sneaker world.
6. Chrome Hues
Some of the more muted sneakers have shiny and sparkly additions that make them stand out a bit more like the bolder and brighter colors. Chrome elements and shiny sparkles are still a huge part of the sneaker fashion. You might even see sneakers fully silver, bronze, or gold colored to make a new splash in the world of footwear.
7. Glittery Additions
Not only is chrome going to be huge, but glitter additions are going to be big this spring as well. With sparkly patterns, stripes, and more, these sneakers are a step in the right direction. Plus, these look great in the sunshine and under the lights.
8. Patterns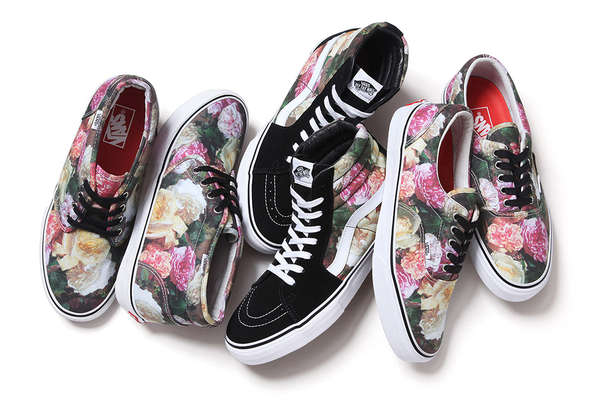 Some of the sneakers this spring will be loaded with patterns of all sorts. One of the biggest patterns, we will talk about soon, is florals. However, the sneakers of today will also be full of plaids, polka dots, and more as the weather changes into spring.
9. Mix and Mingle
With the rise of the 90s trend in women's sneakers, much of the mixing and mingling in the design is coming back as well. Sneakers from the 90s were loaded with stripes and designs that were full of color and full of life. The bright and bold colors are mixed with the muted tones, and the chrome or glittery elements are only making the sneakers of today that much more like those from the 90s era.
10. Patriotic Looks
Back in the 90s, patriotic colors were hot. Since many of the 90s era styles are coming back into the spotlight, these patriotic hues and designs are coming back into style as well. You can show off your patriotism while rocking a pair of kicks at the same time.
Conclusion
Women's footwear is always taking a nod from the fashion trends of each season. This spring will bring about several new and exciting trends in footwear, and the colors are set to be a mix of incredible shades and hues that stand out from the crowd. With a little glitter, bright tones, and muted hues, the sneakers for this spring are going to be hot. Along with these sneaker color trends for 2018, we can expect to see clunky soles, the 90s inspired designs and even ugly sneakers along with these amazing color options.