Do you enjoy living in your home country at the moment? I know a lot of people in a certain places dream of something different. If you're going to emigrate anywhere in the world, Australia should definitely be your number one choice.
There are many reasons to emigrate to Australia but a common idea is to avail a balance between work and life and enjoy good weather and outdoor-focused lifestyle. The appeal of the vast country of Australia attracts migrants from all over the world to the great cities of Perth, Sydney, Queensland, and Melbourne.
Top 10 – Reasons To Emigrate To Australia
It's only going to get better in the coming years, so don't wait around or you'll regret it. Do you need a quick reminder about everything the country has to offer? Here are the top ten reasons why you should start planning your big move today.
1. Fast Internet Speeds Are Available
We're going to slip this in at number one in case you've visited before. You probably weren't too impressed with the internet speeds, but things have finally started to change. The NBN plans will take care of all your internet needs going forwards.
According to the latest information from Speed Test data, Australian telecommunication service providers are successfully achieving the fastest internet speeds in the major cities and towns. Geelong was recorded to produce the highest download speed of 67.05 Mbps while small retailers like iiNet, Spirit, and MyRepublic were noted to generate some of the fastest speeds in the most populated cities of Australia.
One can expect an affordable, quality and speedy internet connection in Australia for performing everyday activities in this technological world.
2.  It's the Perfect Place to Travel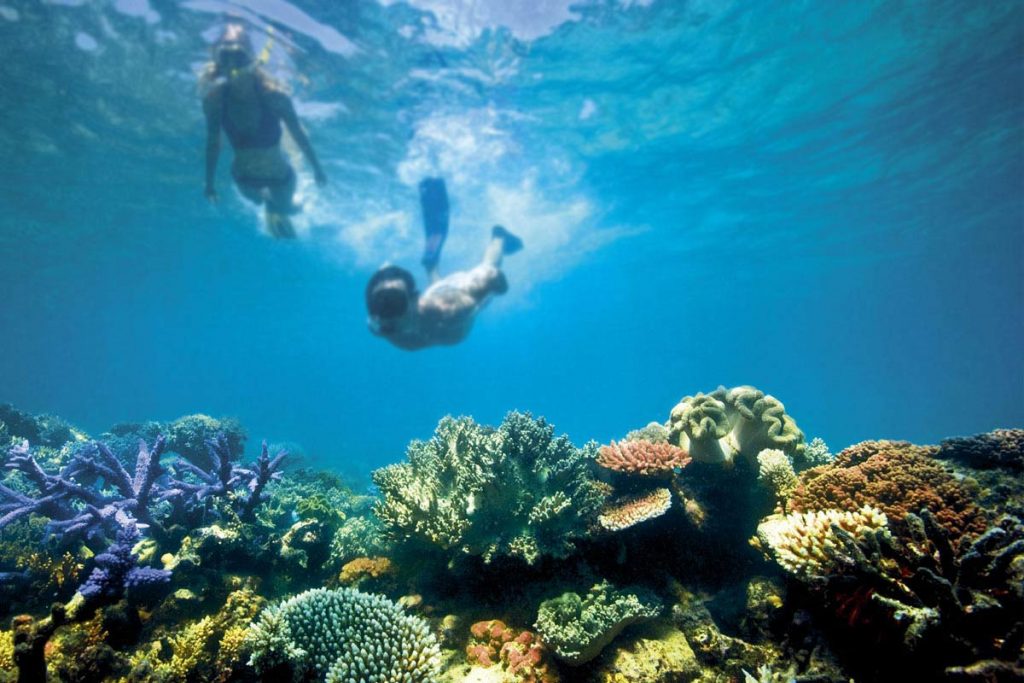 You won't need to leave the country if you want to travel. The country is so vast that your holidays can be spent exploring it. There are rainforests, deserts, ski slopes, and many other things. You'll find natural wonders everywhere you look. The Great Barrier Reef is a really popular one. It is one of the seven wonders of the natural world and the largest living structures on Earth where you can explore an amazing array of marine life, enjoy snorkeling and diving and so much more.
You can enjoy the world-famous Opera House structure with water on three sides and Royal Botanic Gardens bordering it. Another famous attraction of Australia is the Sydney Harbour Bridge, the biggest steel arch bridge in the world. You can also pay visits to the Blue Mountains National Park, Uluru-Kata Tjuta National Park, Bondi Beach, Melbourne, Fraser Island, Great Ocean Road, Kangaroo Island and a number of other national parks and cities to enjoy the most magnificent things nature has to offer you.
3. Enjoying a Laid Back Lifestyle
Do you work 50-60 hours per week on a regular basis? I bet you only get a few weeks off every year too. You don't need to work so hard to prosper in Australia. In fact, you'll end up living a completely laid-back lifestyle. What more, Australians are reputed for being friendly and for giving you much time of their day. The crime rate in Australia is comparatively low. It is an immigrant-friendly country and facilitates the immigrants in every way.
Achieving a balanced lifestyle is very easy here as people find lots of options to relish. From art shows, and opera house performances to international sporting events and world-class shopping and dining, you can find it all in Australia to lead a laid-back lifestyle.
Unlike other countries like the UK, Australia is not affected by class boundaries and there prevails a sense of everybody contributing to the society and enjoying equal privileges. People are welcoming and friendly and you can find residents from a wide variety of cultures and backgrounds here. This peace of mind is a good reason that can make your decision of moving to Australia stronger.
4. It's Easy to Live in the Tropics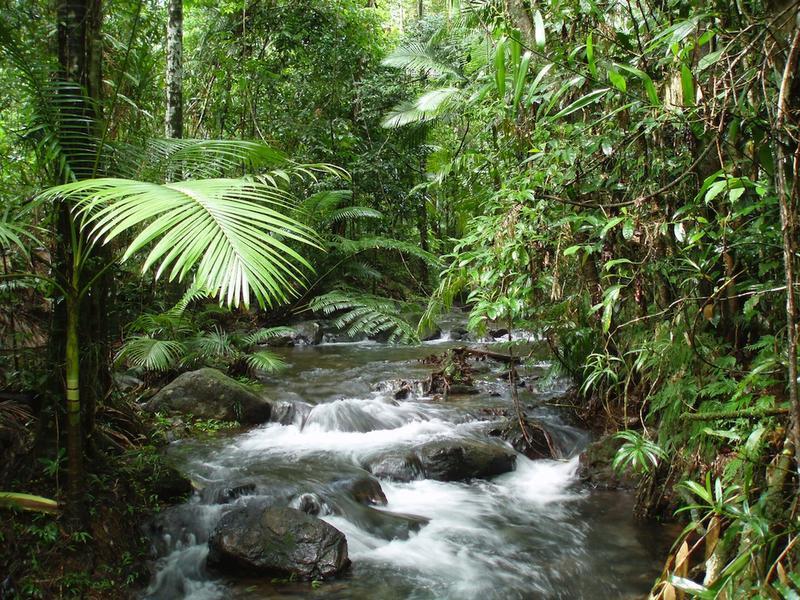 If you want to experience tropical weather you have to move to the south of Florida. In Australia, it's easy to live in a tropical paradise because there are multiple options. There are even more climate zones down south. The climate in Australia is comparatively pleasant with mild winters and warm summers. Low air pollution makes this country an excellent option for residents and visitors alike.
It offers a healthy environment for settling. The tropical regions are mind-blowing and feature spectacular mountains, breathtaking sunrises and sunsets, unspoiled beaches and a plethora of Australian species and natural beauties to explore.
The weather is moderate throughout the year and the atmosphere is quiet. The pleasant climate is one of the best reasons to emigrate to Australia. If you want to enjoy living away from the disturbances of people and traffic, you can find a great place here.
5. Celebrate Christmas on the Beach
The country lies south of the equator, so everything is flipped upside down. It means when the US is suffering from snowstorms, Australians are basking the sun. You will finally get to celebrate Christmas on a warm beach. It is, in fact, an Australian tradition to flock to the beach for a warm and sunny Christmas.
People choose to spend Christmas morning in the sun and the surf enjoying the warm temperatures in their Santa hats. You can get the chance to party on the beach for Christmas if you never did that before in life.
Beach parties are common for other celebrations and festivals as well. So, any beach lover would definitely be attracted to Australia if he considers migrating.
6. Opportunities to Find Good Work
I don't know how many opportunities there are where you live, but there is a large skill shortage in Australia. If you have the right experience it's not hard to find work. When you're extremely flexible it's even easier. The country's rapid economic growth makes it easy to find lots of options when looking for a work in Australia. Businesses are flourishing, industries are expanding and more and more career opportunities are emerging for migrants.
There are plenty of jobs available for skilled professionals as well as investors with the chance to acquire Australian citizenship. Australia has a western-style, prosperous economy with a per capita GDP of US $43.3 last year. The economy makes it a great place for business investment too. Natural resources benefit the country apart from the technical strength and a fantastic tax system to make business visas a great choice for immigrants.
7. Your Home Will Be Near the Sea
Have you ever dreamed of owning a home by the sea? If you don't live on the America coast you must feel jealous every now and again. Roughly 85 percent of Australians live on the coast, so you'll always be a quick drive from the ocean. Living by a coast is really pleasant with the lure of water being great.
You can find various recreational options like boating, swimming, water sports, and beach pleasures. Coastal waters provide cool winds to relax in summer climate. Moreover, living near the sea gives you easy access to seafood whether you buy from individuals or store. Major cities of Australia are found on sea coasts and shipping serves to be an economic transportation mode even today. Such a facility could really be a great reason to emigrate to Australia.
8. Earning the Salary You Deserve
It's possible to work a full-time job in America without earning enough to live. This sounds absurd to those living in other countries. You'll earn a lot per hour and will take home the salary you deserve every month. The average Australian yearly wage, as per the Australian Bureau of Statistics, is about $60,892.
Professions and trades in Australia are far better paid than anywhere else. Electricians, mechanics, bricklayers, and carpenters are known to earn more than 3000 AUD monthly while professionals like architects and teachers earn about AU$5800 per month and more. Though the economy of the country is healthy, there is a shortage of skilled professionals and workers and this is why you find lots of job opportunities with high salaries you deserve according to the skills and education you possess.
9. Find a Sport You Actually Enjoy
If you don't play any sports at the moment it might be because you've not found the right one. After you get settled in Australia, you'll be able to try rugby, cricket, Australian football, plus a wide range of action-packed water sports. Australian people are sports-obsessed and enjoy living an outdoor lifestyle.
With extensive opportunities available, you can easily find a sport that interests you and immerses you in the activity. From hitting a tennis ball with a group of friends on local courts to playing football in a national-level organized tournament, Australians play sports in one way or the other. Swimming, cycling, soccer, basketball, dancing, hiking, tennis, cricket, netball, athletics and so many other forms of sports are popular and convenient in Australian regions and it is possible to enjoy any of these for some great pass time and activity.
10. An Excellent Healthcare System
A huge percentage of people living in America worry about getting sick because it will leave them financially ruined. This is one of the best reasons to emigrate to Australia – here this burden will be lifted off your shoulders. You'll love the affordable healthcare system. All Australians are entitled to a free treatment in public hospitals.
Moreover, people are covered by a national health insurance scheme that provides rebates against all costs of medical treatment. There is a national Pharmaceutical Benefits Scheme that offers subsidies on medications to make sure people don't hesitate to purchase drugs for the price. Australia's health system is ranked second best in the world by the Commonwealth Fund's International Health Policy Survey. It has ranked Australia the best for efficiency and outcomes in health. With efficient private healthcare, free of charge public health system and Medicare coverage, people living in Australia receive effective health care.
You Need to Reevaluate Your Life!!!
Lots of people say the purpose of life is to be happy. And do you need any more reasons to emigrate to Australia and be happy? Maybe you'll need to move across an ocean to find what you're looking for. You shouldn't rule anything out before you've carried out your research.