Do you ever get sick of the traffic everywhere these days? Technology and Population have made it seem like everyone in the world is out on the streets crowding each other up all the time. Do you tire of simply driving around on ground zero like a damned pedestrian? If so you might be taken to fantastical imaginings of owning Jet planes or Personal Helicopters, observing the world from on high. No traffic up there you can be assured of that, at least not yet, the Jetsons future might be a while off yet.
One could argue that an airplane is faster and thus a private Jet would be better, and yes that argument would hold if you're all about the destination if you just wanna get from point A to point B and don't care what's in between. But with personal helicopters you have the grand view, you can observe wondrous landscapes as they look from God's peak.
Either way, the thing is, you can have that. Yes, you can, anything is possible after all isn't it? Well, it is if you have a couple million dollars lying around that you can spare. So here's a list of personal helicopters that will allow you to take wild fantastical rides in your dreamland before coming crashing down once you see the price tag.
10 Most Expensive Personal Helicopters
These are the world's most expensive personal helicopters:
#10.  AgustaWestland AW119 Ke Koala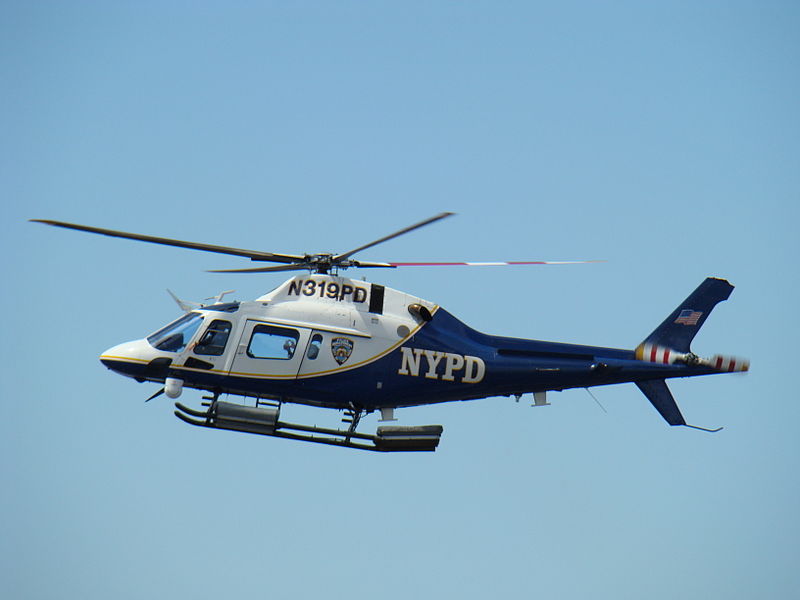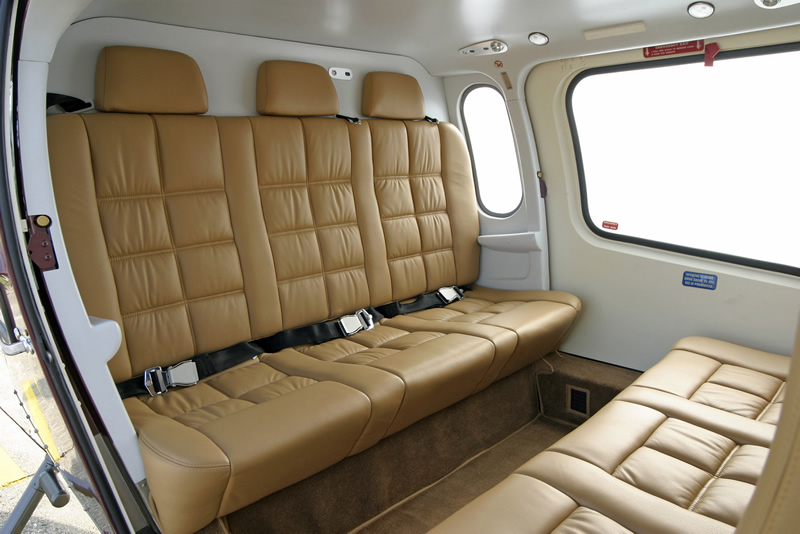 Koala has spacious cabins with sliding doors at both the ends. Ranging from 1.8 to 3 million dollars, this Copter is generally used by law enforcement agencies because of its speed and range of 166 km/h for 618miles, but it can just as well be used by corporations and groups of millionaires with nothing to lose.
#9.  Eurocopter Hermes EC 135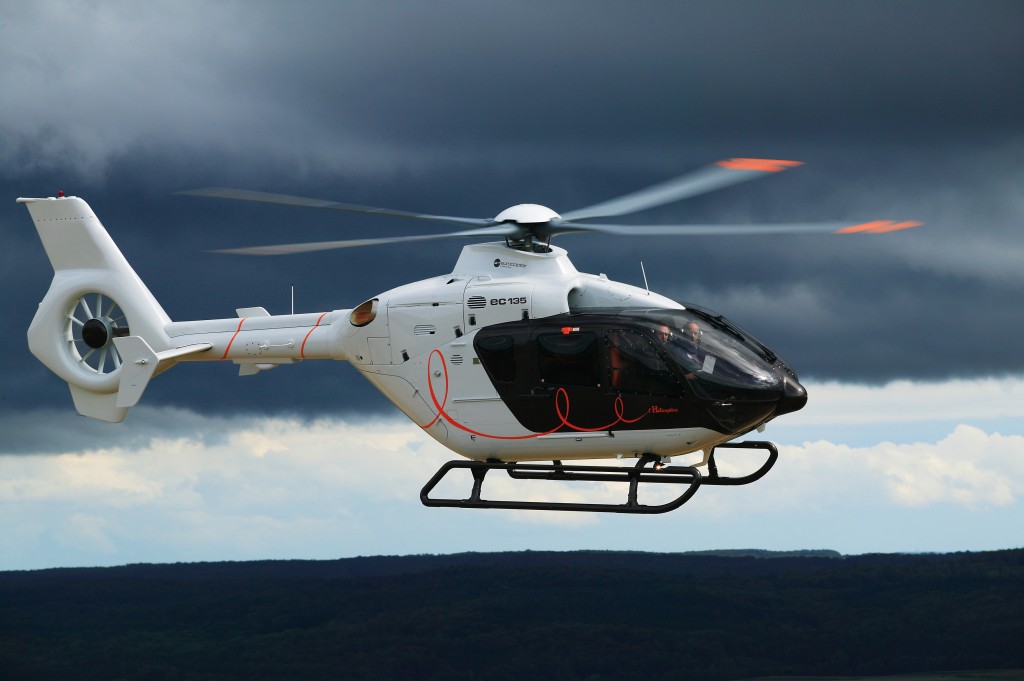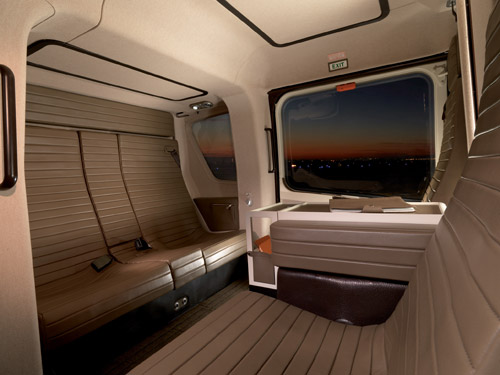 With the price tag of $6 million, this has an interior designed by the world's most luxurious and opulent accessory makers Hermes. The interiors get a rich look with the usage of brown leather. Also, the fabric and leather are so chosen that it reduces the noise and vibration.
While it comes with an impressive speed of 178mph, it only has a short range of 395 miles. So probably use it for, like, inter-city hops and such.
#8.  AgustaWestland AW109 Grand Versace VIP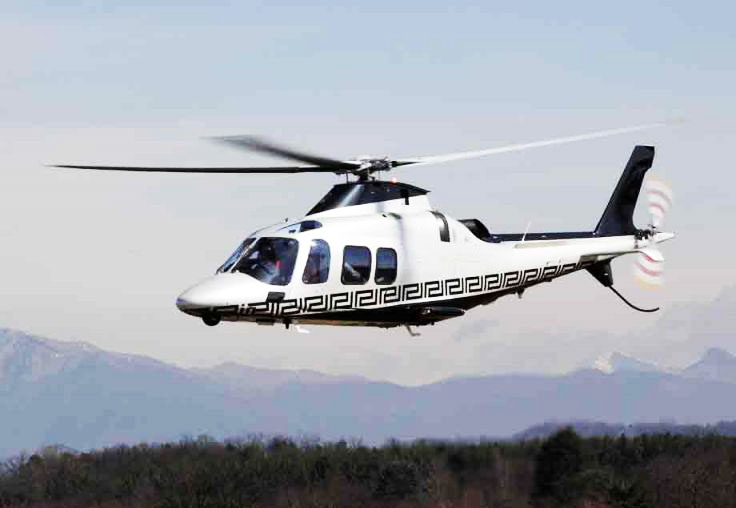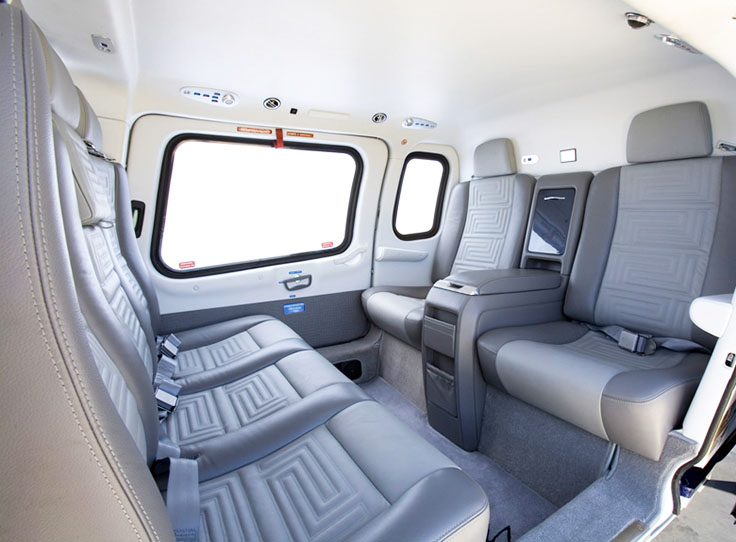 AgustaWestland teamed up with the world leading fashion and style brand, that is, Versace, the Italian fashion house, to design and accessorized the interior of this copter.
The cost of that luxury? $6.3 million! AW109 Grand has slightly longer cabin compared to AW109 even though the specs are almost the same. Maybe the leather and the 177mph speed and 599 range make it all worth the price.
#7.  Eurocopter Mercedes-Benz EC 145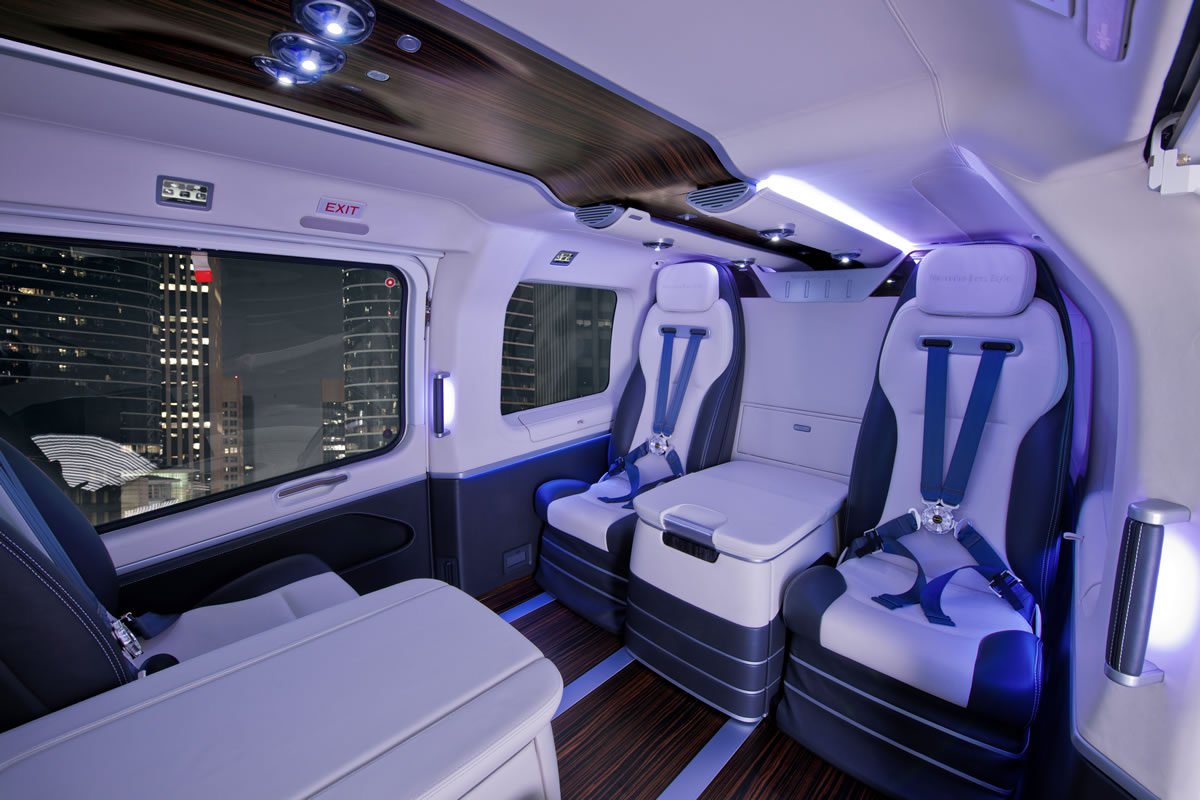 If you love cars and you love a Mercedes, then you should definitely love this, which is basically a Mercedes on wings, traveling at 153mph for 426miles while 17,000 feet high up in the air. It has the best upholstery with wooden flooring and panel and lots of storage area.
The cabin and passenger are separated by a windowed wall.  It should burn a hole in your pocket the size of $7 million.
#6.  Airbus H155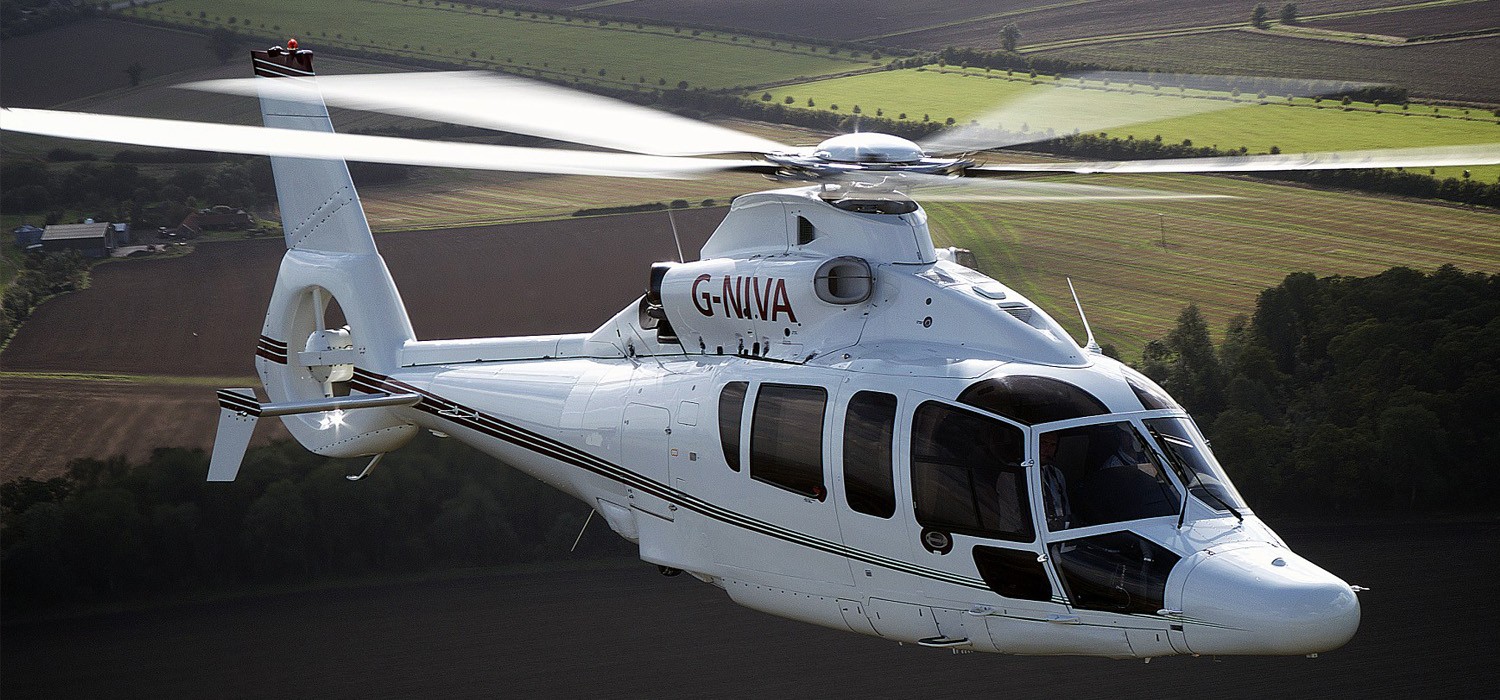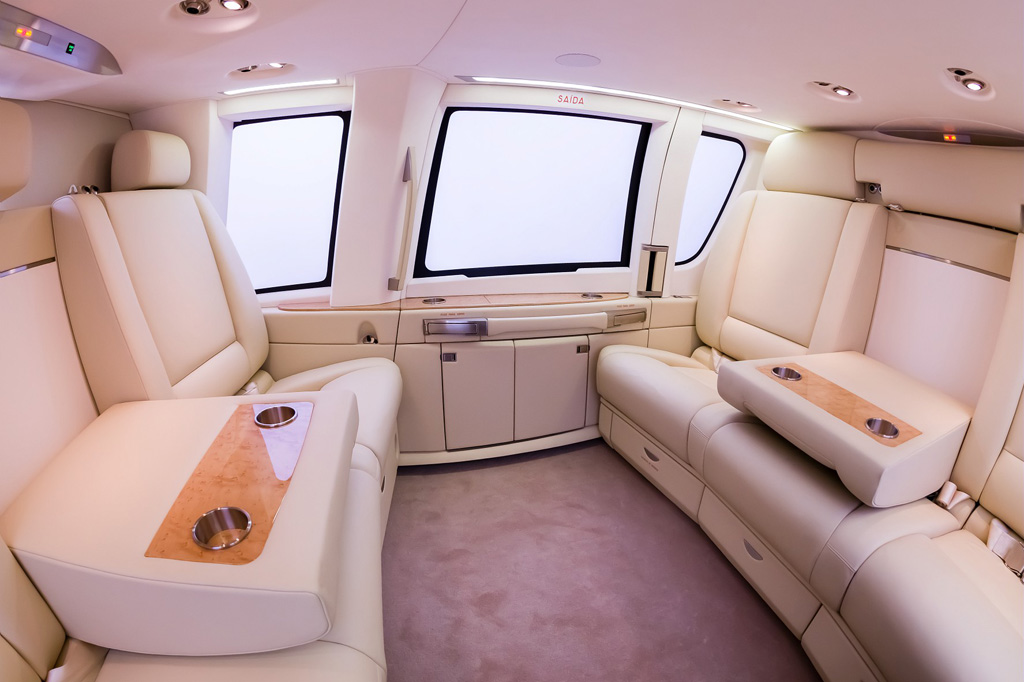 With a price of 10 million dollars, this is considered to be an 'economical' option for stingy millionaires. This vehicle is a true luxury with plush leather seats, and in-flight entertainment, along with the ability to seat 8-10 people, excluding the pilots!
One of its most attractive features is the large set of windows flanking it on the sides which offer a wide view of all the exotic locales and the tiny pedestrians from up on high.
#5.  Sikorsky S-76C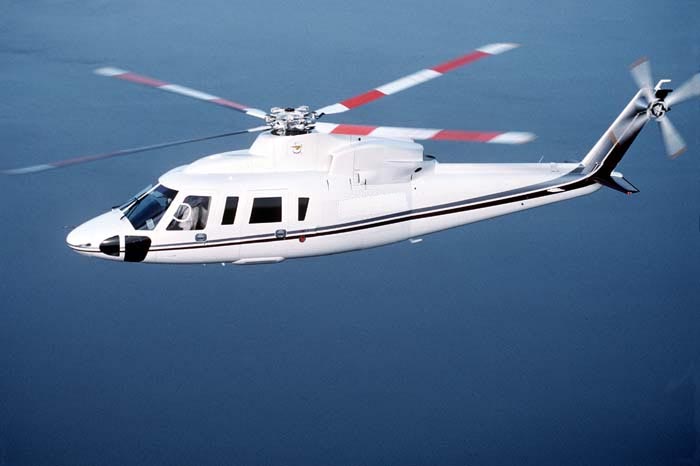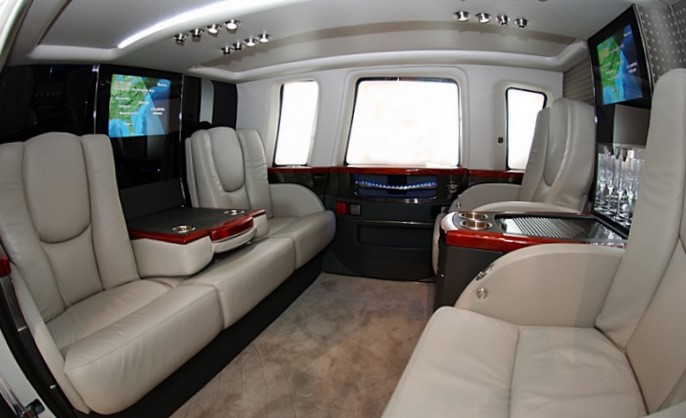 This is a grand display of American Engineering at it's best. It comes with features such as the Turbomeca Arriel 1S1 turboshaft engines, which has the ability to make lighter than most other helicopters. It can hold eight passengers, has a range of 832 km and runs at a speed of 287 km/h.
This helicopter is being used mainly by civil operators for VIP transport, in the case of emergency medical service (EMS), search and rescue operations (SAR). However, the cost of indulging in such mechanics? $12.95 million.
#4.  Bell 525 Relentless
This beauty debuted in Dallas back in 2012, but it hasn't yet been certified, so if you were, by any chance, hoping to buy this, sorry you gotta' wait till next year. Maybe you can get hyped about buying this while the rest of us simply get high over the idea of yet another iPhone.
This is a yellow beastly beauty with a top speed of 162 mph and range of 460 miles. If you have some $15 million lying around and you're wondering what to do with it, please go ahead and purchase this.
#3.  Sikorsky S-92 VIP Configuration
With a price range of $17-32 million, this one is an attractive option for those who regularly need to carry 9 passengers across a stretch of 594 miles at a speed of 194 mph. The added advantage being its smooth and very calm interiors.
#2.  AgustaWestland AW139
With an extremely high speed of 193mph, over a 573 miles range and the ability to seat 8 individuals into a relatively small area, this is the ideal options for Military patrol, law enforcement agencies, and firefighters. With a twin engine, this helicopter is designed with a lot of safety features, spacious cabins, and high-performance capabilities.  It can cost $14.5 million.
#1.  AgustaWestland AW101 VIP
Yet another edition from AgustaWestland, this one coming with the attached suffix of being 'VIP', it definitely earns the name with a whopping $21 million, for a speed of 192mph over a range of 863 miles. It has the best and high-end technology features plus the best manufacture expertise.
With a very spacious cabin, it can transport around 30 passengers. This is the most expensive copter out there and is poised to replace the models currently in use for the transportation of the Marine Corps and President Obama.
Now it's time to safe land to the world of reality. Personal helicopters are little sour and hence lets gets back to our luxurious cars 🙂
Hope you enjoyed this article. Do get back to us with your valuable feedback using the comments section below.