Many avid football fans may know some of these facts, however for some of you here are some Top 10 facts you may not know about the world cup.
10) The fastest goal ever scored
The fastest goal ever scored at a World Cup only took just 11 seconds in by Turkish player Hakan Sukur against South Korea in the 2002 World Cup. 
9) Most goals scored
The most goals ever scored in the World Cup is by Ronaldo (The Brazilian one). He managed to score 15 goals in 19 games.  This is good but French player Just Fontaine managed to set the most goals scored in a single edition of the World Cup managing to score 13 goals in just 6 games.
8) American Physio
(Not actual photo)
An American physio knocked himself out during the 1930 World Cup semi-final between Argentina and the United States, the American trainer sprinted onto the pitch to argue with the referee. So he opened a bottle of chloroform from his medical kit and then collapsed to the ground as he'd knocked himself out.
7) Chile's superstitions
Chile in 1962 were a very superstitious bunch. They ate food related to their opposition before each game. They apparently eaten Swiss cheese ahead of their game with Switzerland, spaghetti for their game against Italy and vodka shots before their match against the Soviet Union. They were successful, too, as they reached the semi-finals before drinking coffee against Brazil and losing 4-2.
6) 2010 World Cup
In 2010 it was probably the most successful world cup turnout because nearly half of the Earth's population watched some of the 2010 World Cup. 47% of the world watched some of the tournament in South Africa four years ago.
5) Most Games Attended
Brazil are the only side to play in every World Cup tournament,  however Germany take the title of most World Cup matches as they have reached more semi-finals than Brazil.
4) Jules Rimet Trophy
A lot of you may have seen the trophy but did you actually know what it is made of? The Jules Rimet Trophy for the Champion is made out of solid 18 karat gold and weights more than 6kg. 
3) Who has won the most World Cups?
The record for most World Cup titles won goes to Brazil who have won the tournament 5 different times. So does this mean they have a good chance of winning it again this year? Perhaps. 
2) Winning as a player and a coach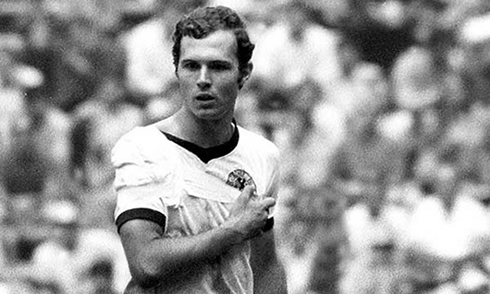 Franz Beckenbauer who is the only player in the history to win the title as a player and coach for Germany. He led Germany to their title in 1974 as a player and then again won the title in 1990 as the Germany coach.
1) The most expensive world cup
This years world cup is the most expensive one of all time. So far Brazil have spent over $14 billion. This amount is about the same cost as the last three World Cups. $4 billion went to building seven new or fully refurbished stadiums and $900 million on security. There has also been a lot of controversy in the country whether so much should have been spent.
So there you have it the top 10 facts about the world cup that you may have not known!