Since the year 2000, football has seen some incredible players arise and surprise the world with their brilliance. Some could arguably be called the best of all time. While some aren't playing anymore (here's an up to date version), their feats will be recognised for years to come, here's a list of the best to grace the game this century!
I will be taking raw individual ability into account, not just trophies as lots of below-average players have won tons of trophies in a world beating team but that doesn't make them great. Taking everything a good footballer should have into account, here are the best footballers of the 21st century!
10. Steven Gerrard
My first surprise of the list, I know everyone loves to hate Liverpool and especially Stevie but there's no denying his purely underrated talent. He loves the big occasions, being the only player ever to have scored in an FA Cup final, League Cup final, UEFA Cup final and a Champions League final. He's been named in the PFA Team of the Year 8 times, not bad for someone who has been playing in 2 sides that have barely dominated their respective competitions (Liverpool and England). He's scored countless long-range wonder goals that would make Pirlo jealous and he often scores these in big games, not against small sides who give too much time and space. His passing vision is simply only equalled by those further down this list, if you watch a quick passing compilation you will wonder how he makes the sturdiest of defences split open with one pass.
He also has considerable defensive ability, he's been played in Defensive Midfield and thrived, he's also been played as Right Back! He's definitely the best all-round player of the century, sure he's made a lot of mistakes but he'll retire as one of the greatest midfielders of all time.
9. Wayne Rooney
Another one that will surprise a lot of people. Lets face it, you can call him overrated, question his ability, question his personal life and his looks but he always replies on the pitch (and has been doing for over 10 years). He's close to breaking England's ALL TIME goalscoring record and at 29 years of age, it looks like he'll set a record that will not be beaten for a long time. He can walk into any side in the world and provide an instant boost to the team.
8. Thierry Henry
Pace, power, precision, Henry had a natural instinct to score when and where he wanted. Throughout his glittering career he's joined a number of great clubs, where he hasn't looked a touch out of place. Widely regarded as the greatest Premier League player ever, it's difficult to dispute his position on this list.
7. Xavi
You get players with vision and then you get players with whatever Xavi has. He's been the main cog in Barcelona's juggernaut side for years, providing inch perfect passes and  a consistent midfield base on which to build the team around. Considered to be the greatest Spaniard and greatest central midfielder of all time, he's far overdue for a Ballon d'Or.
6. Kaka
Although his form completely dropped after joining Real Madrid (thanks to injuries and Jose Mourinho), Kaka was at one point a completely brilliant footballer, capable of all sorts of wondrous abilities. His pass for the third goal of the Champions League final of 2005 sums up his effectiveness. His dribbling was typical Brazil-esque but with Kaka's own twist, a long range goal or exceptional pass was common for him. His efforts earned him a Ballon d'Or and if not for the way the rest of his career turned out, he'd probably be higher.
5. Ronaldinho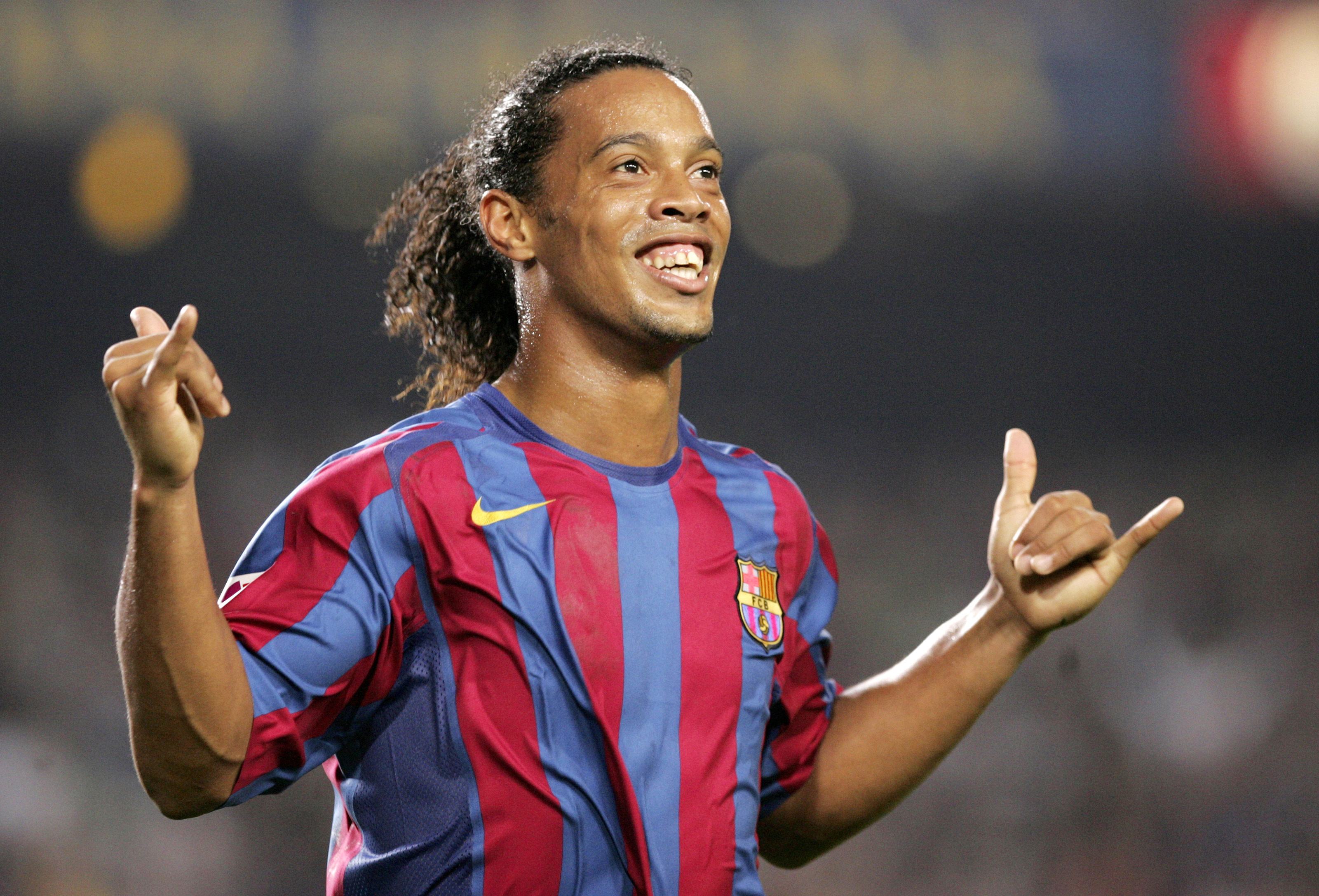 Another Barcelona beast, Ronaldinho is the player who no one can hate. Everything about him screams likeability. His playstyle, passes, off-pitch exploits have earned 1 Ballon D'Or in his career, which puts him up so high in the list. His goal ratio is very good for a midfielder, he's like an upgraded version of Kaka, which is saying something!
4. Cristiano Ronaldo
I know I will anger a lot of Manchester United and Real Madrid fans by putting him at lowly 4th but hear me out. I'll start off by saying his goalscoring abilities are absolutely incredible, he's been breaking records for years and doesn't look like stopping any time soon. I was so convinced he was the best player of this century, maybe even of all time. His shooting abilities, skills, dribbles and speed make him an absolute nightmare for defenses. He has earned 3 Ballon d'Ors which proves his might.
However, his goals are numerous but are they high quality? He scores a lot of tap-ins and penalties which are provided by the team mates he has, he's also been known to be a bit of a prat (on and off the field). Dives, tantrums and selfishness tarnish his chances of being among the greatest of all time.
3.  Ronaldo
Arguably the worlds greatest striker of all time, Brazilian Ronaldo was absolutely deadly in front of goal scoring 352 goals in 518 games and even scoring 11 goals in 12 games at a World Cup, which he ended up winning. These tallies have never and will likely never be matched by a footballer playing by the rules of today. He won 3 Ballon d'Ors and fired whichever team he played for to a ton of success.
2. Zinedine Zidane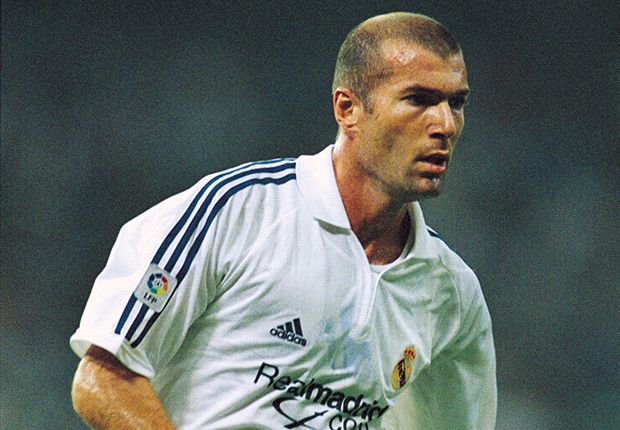 One of my favourite players of all time, the legendary Zizou comes in at number 2 in this list, down to his pure technical ability. His vision, technique, goal scoring abilities and love of the game knew no bounds as he dominated France, Italy, Spain and the rest of the world with his expertise. He took football to another level, using skills and tricks so elegantly and floating past players with ease. I'm glad I got to see most of his career as I grew up.
1. Lionel Messi
So as you can tell, I've learned a lot since posting this article and have changed my mind a lot. There's something Messi does that you can't quite put your finger on, something past his incredible goalscoring, dribbling and passing capabilities. He's just magic and embodies everything we love about football, he's shown the world that he's the best footballer of his generation, winning 4 Ballon d'Ors and maybe even the best of all time and I can say that comfortably.
– Please note that although I have tried to be as factual as possible, it's still in my opinion and based solely from individual displays that I have seen over my years of watching football. I am no where near a football expert, just a football lover! 🙂