A mountain bike (MTB) or All Terrain Bike (ATB) is one that is specialized for cycling on rough and steep terrain and would have features suited for the purpose, including frame and fork shock absorbers, bigger more heavy duty tires and wheels, more powerful brakes, and gears suited for steeper grades. The bikes are designed for rough use and generally lower speeds.
There are a lot of brands out there, from regulars to the specialized – Giant, Trek, Cannondale to Breezer and Ritchie.  Here we are helping you with the Top 10 mountain bike brands that are available in the market.
Top 10 Mountain Bike Brands
1. Fuji

Originally a Japanese manufacturer Fuji was founded in 1899 and named after Mount Fuji. It's a mountain bike manufacturer of great reputation. Fuji's steadfast philosophy has been to utilize the most advanced technology and incorporate elite athlete input into its high-performance products. Fuji expanded to the United States market in the 1970s. Each bike that Fuji creates goes through years of conceptual work, prototype building, and wind tunnel tests, before ever reaching a consumer. This is one the top 10 mountain bike brands.
2. Norco

Founded in 1964 with a simple vision to build better bikes, this Canandian Bicycle Company has become a global brand delivering more than 125 different models to cyclists worldwide. Among its achievements, they are first North American bike companies to deliver ten-speeds, helped lay foundations for BMX and began mounting suspension forks to mountain bike frames before most.
3. Giant Bicycles


Founded in 1972, the makers were a team of craftsmen and engineers. They understood their strengths. They set out to improve the cycling experience by following three guiding principles: craftsmanship, innovation and inspiration. It began with lightweight aluminum frames. Giant's ability to produce high-quality bikes at an affordable price allowed more riders to experience cycling in a whole new way. Since then, Giant has pioneered advancements in both aluminum and composite engineering.
4. Trek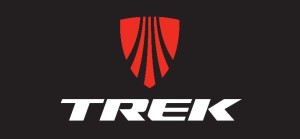 Founded in 1976, Trek has been making great bikes ever since, and promotes the bicycle as the simple solution to complex problems such as climate change, urban congestion, and human fitness. It produces leading models of mountain bikes as well as road bikes. This is yet another best and one among the top 10 mountain bike brands
5. Specialized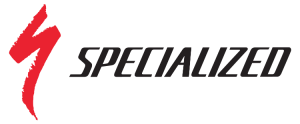 Founded in 1981 it has sought to make riding better by developing new technologies from FACT (Functional Advanced Composite Technology) carbon to alloy technology.
6. Ibis

Ibis bikes were founded in 1981 in California. Their sculpture-like "hand job" cable hanger is a signature for an Ibis, while Bow-ti design is unique in being a full suspension frame that did not use pivots to separate the front and rear triangle.
7. Cannondale

Founded in 1983, it partnered with Volvo to launch the most influential and successful MTB team in history. Cannondale made history by becoming the first US bike manufacturer to sponsor a European Pro road team, winning the Giro d'Italia in the first year. Has been named the ultimate Endurance Race Bike, "Most Wanted" by Bike Radar in 2013 and "Bike of the Year" by Cycling Plus in 2014.
8. Yeti

Yeti Cycles, founded in 1985, is an American mountain biking company. The company made a range of mountain bikes, but were best known initially for their iconic turquoise colored FRO (For Racing Only) models. They have the patent for the Switch suspension technology and include the current version of it called Switch Infinity in many of their current models.
9. Commencal

French company founded in 2002, is a leading brand selling MTB bikes all over the world. Has produced many championship winning models since the launch.
10. Pivot

Founded in 2007, Pivot has continually pushed the boundaries of what is possible in bike design and technology. A technology and performance-driven company aiming to build the best-performing cycling products in the world.
Want to learn about the most expensive mountain bikes available in the market? Read the article on most expensive mountain bikes.