In just a matter of two short years, Vine has transformed the lives of many casual users making them celebrities earning massive amounts and great fame. Vine is a popular video-sharing social media platform known for its six seconds entertainment feature. It offers amazing videos made for people having short attention spans. You need not spend more than six seconds on a video you are interested in, catering to a mass market of impatient internet surfers who have no time to go through 3 to 4-minute videos.
Vine is powerful enough to turn regular users of the real world into celebrities. Here, users can go anywhere between 500,000 to 10 million followers. The world of Vine has its own stars. The most popular, successful and richest Vine stars have millions of followers and are currently living the dream. They are famous and talented and they work on full-time basis doing what they love to do.
With the increasing popularity of Vine, some Viners have successfully turned into the most popular faces of the social media platform by earning five-figure amounts for just a single video of a few seconds. The internet fame and celebrity status are no longer limited to YouTubers. Many of the Viners have built huge followings through interesting and eye-catching videos with varied themes. Today, big brands pay big bucks to the top Viners for revines, shout outs, customized videos, and advertisements.
Top 10 Richest Vine Stars (2018)
Here, we present the top 10 Richest Vine Stars who have turned themselves into some of the most influential social media personalities and made a great fortune.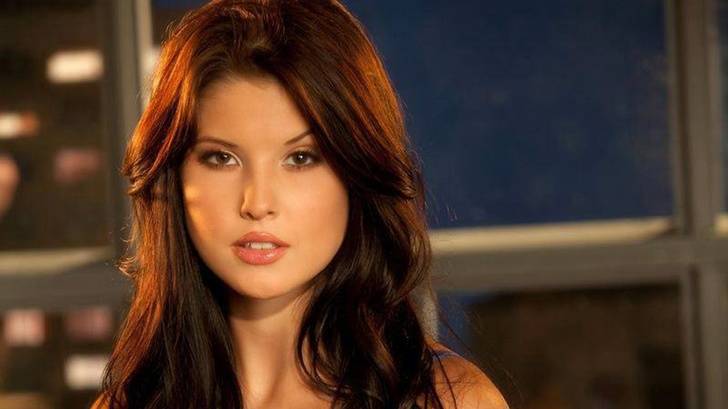 The Pennsylvania born Vine star, with more than 4 million Vine followers, is a hot television actress as well as a fitness professional. cerny was also the founder of Play Foundation who has stayed as the cover model for Health & Wellness magazine.
She has managed to gross over 13 million followers on Instagram and 1.4 million subscribers on YouTube. Cerny is a former Playboy Playmate of the month for October 2011. She is involved in creating hilarious Vine videos with Rudy Mancuso.
Cerny posts videos on topics related to women and also posts her workout videos. She has accumulated a massive net worth from her Vine fame, music, modeling, and acting career to become one of the richest Vine Stars in the world.
Amanda Cerny Net Worth, Followers & Personnel Life (Read More)
An internet celebrity who rose to fame for her Vine videos, Lele Pons has currently 10 million Vine followers and is one of the most followed female Viner of the time. Pons is managed by Shots Studios, a company that produces her YouTube content.
In 2015, she was included in the Time's list of 30 Most Influential Teens. She was introduced to Vine by a friend and soon became one of the most prominent users of the app and the first user to surpass one billion video loops.
Her Vine account ranks one of the top five in terms of followers. Pons also has a YouTube channel with more than nine million subscribers. She has over 24 million followers on Instagram. With an estimated net worth of $765,000, Lele Pons gets a place among the richest Vine Stars of the world.
Lele Pons Net Worth, Followers & Personnel Life (Read More)
Another top female Vine star, Brittany Furlan is one of the richest Internet personalities with about 10 million Vine followers. She is a social media celebrity who knows how to get hilarious and creative with her comedy sketches on YouTube and Vine.
Recognized as one of the most influential people online by Time magazine, Furlan won the 2014 Viner of the Year award at Streamy Awards. Apart from social media, Furlan earned through her appearances in movies, TV series and reality shows. She was also nominated for the 2015 Teen Choice Award for Choice Web: Viner.
With an estimated current net worth of about $800,000, the popular Vine star and actress enjoys a place among the richest Viners of the world.
Brittany Furlan Net Worth, Followers & Personnel Life (Read More)
One of the Internet personalities to gain prominence to online fame through the now-defunct video app Vine, Jake Paul was a competitive wrestler before getting popular as a Viner. He is one of the most popular and richest Vine stars with a current estimated net worth of $1 million and about 5 million Vine followers.
He started posting videos on Vine in 2013 at the age of 16. By the time the platform shut, Jake's videos had been played 2 billion times. Then, he focused his attention on YouTube and currently has more than 11 million subscribers on his Vlog channel. He has also made a career in acting.
Jake Paul Net Worth, Followers & Personnel Life (Read More)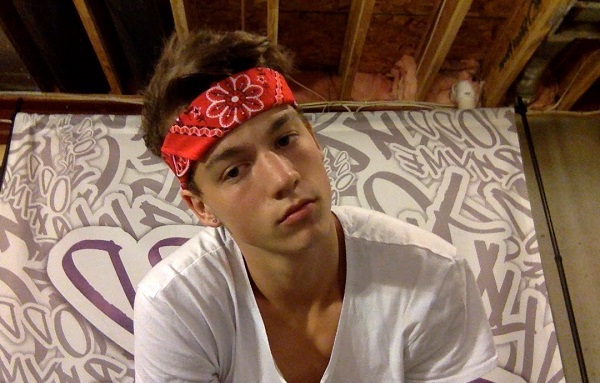 Next on our list of the richest Vine stars is the American actor and rapper who was recognized for his fame on Vine, Taylor Caniff. The 20-year social media personality is highly popular on social media platforms like YouTube.
As in 2015, Caniff had more than 2 million followers on the app. He is one of the members of the vine star groups 'Magcon Boys' which consists of other viners such as Hayes Grier, Cater Reynolds, and Matthew Espinosa. He promoted his social media career through his YouTube channel in 2012.
Caniff has attracted millions of followers on Twitter, Instagram, and YouTube and attained fame for uploading six-second clips of pranks, sketches, and videos on his life on Vine.
Taylor Caniff Net Worth, Followers & Personnel Life (Read More)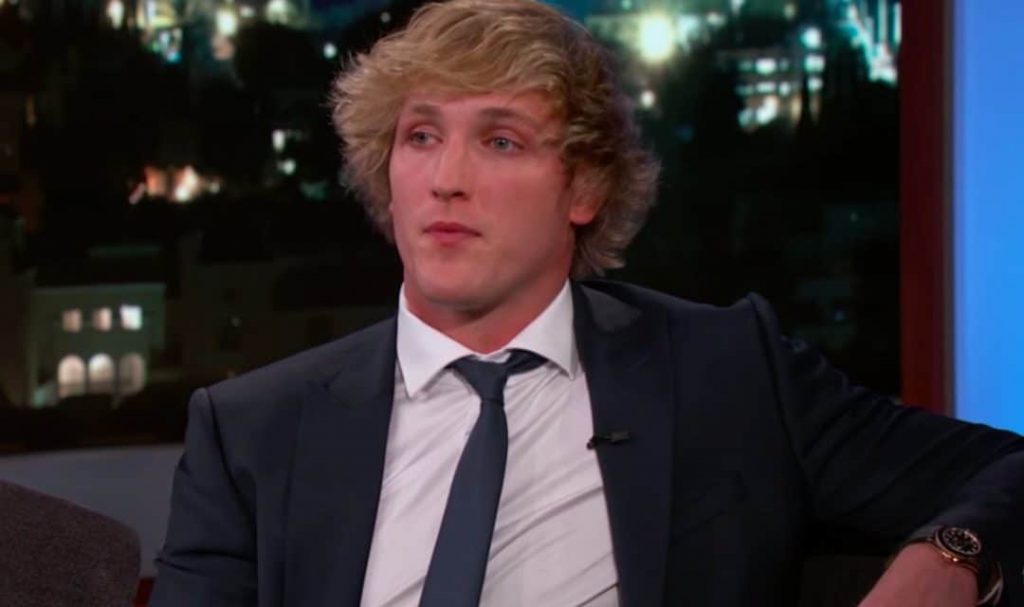 With nine million followers on the app, Logan Paul is another big Viner who lives in the same building as some of the top viners in LA. These stars often team up to create videos and help one another grow on social media. This Vine-made celebrity dropped out in 2014 to make a full-time career in social media entertainment.
In 2014, he had more than 3 million followers on various platforms. A YouTube compilation video of his Vine work got more than four million views in the first week of its post. He was ranked as one of the Most Influential Figures on Vine.
His six-second videos earned him huge amounts in advertising. He runs a Vlog channel on YouTube which has surpassed a following of 15.7 million as in 2018. Paul has also worked as an actor and wrestler and his earnings from all these careers have enabled him to enter our list of the richest viners.
Logan Paul Net Worth, Followers & Personnel Life (Read More)
Another American actor and comedian on our list of the richest Vine Stars is Page Kennedy, highly renowned for his YouTube and Vine channels where he posts short comedy videos and mainstream videos.
Apart from being a social media celebrity, Kennedy is famous for playing the role of Radon Randell in the Spike sports comedy series Blue Mountain State. His Vine profile had nearly 3 million followers and after its shutdown, he started hosting a popular YouTube channel.
His popular saying 'That's so Drake' makes his fans go crazy. He has worked in numerous films and TV series. In 2017, he released his first full-length rap album 'Torn Pages'.
Page Kennedy Net Worth, Followers & Personnel Life (Read More)
Next on our list is the Canadian based American comedian, actor and Internet personality, King Bach who acquired fame through Vine and YouTube. He is recognized as the highest followed user on Vine networking with 16.9 million followers and more than six billion loops.
In his vine videos, Bach portrayed himself as an exuberant character as well as other cartoon-like characters. He starred on the TV series Black Jesus from 2014 to 2015. Bach also played a role on the series 'The Mindy Project'. He has also starred in numerous movies including Meet the Blacks, We Are Your Friends, Grow House, Where's the Money, The Babysitter, and others. He has also directed and produced many series and movies.
King Bach Net Worth, Followers & Personnel Life (Read More)
With more than 8 million followers on Vine, Jerome Jarre is the second richest Vine Star on our list. Often recognized as 'that French guy', Jarre could attract more than 20,000 followers shortly after the creation of his Vine account.
After being featured on The Ellen DeGeneres Show, his account grew to 1 million followers. His video titled 'Don't be afraid of Love' became of the earliest viral videos on Vine. He generally posted six-second videos about playing pranks on strangers.
Jarre has also used his Snapchat account for sharing two-minute narratives. He eventually grew so popular that he was offered a brand endorsement deal worth $1 million which he turned down as the product clashed with his principles.
Jerrome Jarre Net Worth, Followers & Personnel Life (Read More)
The number one among the richest Vine Stars of the world, Nash Grier is an American internet personality who became famous for his Vine videos in 2013. As recorded in 2016, Nash had over 12.7 million Vine followers, 4.78 subscribers on YouTube channel, 4.8 million Twitter followers and 9.1 million Instagram followers.
Nash is also the most popular Viner with his sketch videos about comedy. He was recognized as one of the most influential people on the Internet with a place in the top 30 by Time Magazine. He has appeared on The View, Good Morning America, Fox News and recently began his acting career. Big brands have paid him $25000 to $100,000 to advertise their products on Vine.
Nash Grier Net Worth, Followers & Personnel Life (Read More)
Vine offers a time limit of six seconds but these people have used their skill and talent to attract a huge following which can pay them in millions. Vine Stars accomplish this by posting creative, original and entertaining videos on their profiles. Doing this has helped them earn a big fortune and net worth through promotions and popularity.