Cooking and Food, they don't need an introduction. We know we can't live without them. We know we wish we could say no them and maybe fit into our old jeans again, but we just can't. They tempt us, they satiate us and reveal our weakness. And we thrive in it all. However, while the practice of Eating good Food doesn't need an intro, the hands behind-the-scenes sure do. Though there are many best chefs in the world, we are have tried listing 10 best out of best chefs.
Yes, the Chefs. Those who carve out those scrumptious meals for us go unthanked for all their effort and art. So here's an attempt to bring the best chefs in the world to the spotlight, to let the Artists once take the throne.
Best Chefs In The World
These are the 10 best Chefs in the world right now as well as few who has already bid goodbye to the world.
#1.  Anthony Bourdain
Based out of New York, an Executive Chef for Brasserie Les Halles, his climb has been gradual, to say the least, having started as a dishwasher two decades ago and then painstakingly rising through the ranks as a line cook, a sous chef, and finally the chef.
He believes that all creative people can make good chefs, which might be stretching it, but one thing is certain that all chefs are Creators in their own right.
Bourdain even has blog writing, fiction and non-fiction book writing and Cookery show hosting under his wings, how's that for being multi-dimensional! His book is called "Kitchen confidential: Adventures in the culinary Underbelly."
#2.  David Chang
Serving the best Asian Food in all of New York City, Chang is the founder of the Momofuku Restaurant group in New York, Sydney and Toronto.
He also happens to be a television personality and an author. He pursued the Culinary Arts via his education in French Culinary Institute in New York.
#3.  Heston Marc Blumenthal
An English Chef who believes in approaching cooking from a Scientific Vantage point, he is the owner of several restaurants, one of the most popular ones being The Fat Duck, which has earned him 3 Michelin stars, along with being hailed as amongst the 50 leading Restaurants in the world.
He also came up with the theory and practice of Multi-Sensory Cooking.
#4.  Julia Child
She passed away in 2004, however, left behind a taste for French Cuisine in the American people.
She published her book "Mastering the Art of French Cooking" and worked towards introducing French Fine dining to the American masses at a time when it was more in vogue to go for Diners rather than Fine Dining.
Her passion and love for Cooking reigned supreme over any commercial desires.
#5.  Alain Ducasse
The owner of three restaurants, each standing tall with 3 Michelin Stars each, he was first offered the position of a Chef at Hotel de Paris of Monte Carlo, however, he soon took over operations of every restaurant in the property, and that was just the beginning of his illustrious career.
#6.  Paul Bucose
He reigns supreme as the Father of the Culinary Arts in France. Mastery runs short in describing him.
He is the grand Ambassador of French Cuisine, replete with a host of awards to the likeness of Chef of the Century, and other leadership awards for being a master who trains other masters and spreads them around the world.
Yes, he offers training to exceptional students who all go on to becoming the worlds top chefs.
#7.  Wolfgang Puck
This is an interesting one. He was formally trained by his Mother, and he defies all rules and expectations by not offering just one cuisine, rather a wish mash of a bunch of styles like French, Asian, and Californian, all submerged into an all-American mainstream style of cooking, the source of which one would be hard-pressed to identify.
An ingenue and gutsy move which, thanks to his exceptional craftsmanship, managed to make him the top earning chef in the world along with getting awarded the Official Caterer for the Academy Awards Governor Ball.
#8.  Joel Robuchon
He's been titled the Chef of the Century and owns and runs over a dozen restaurants in all the most food-loving cities around the world. He's even been awarded the illustrious Meilleur Ouvrier de France award, which stands for France's Best Craftsman.
With all his restaurants combined, he is the proud owner of 25 Michelin Stars, which is the most any Chef in the world has to his name.
#9.  Marco Pierre White
One of the first Celebrity Chefs, the Godfather of Modern Cuisine and the youngest person to have ever been awarded 3 Michelin Stars, at the age of 33. Oh, yes, and Mentor to Gordon Ramsay! Those are quite a lot of heavy titles there.
Most would consider their lives complete having accomplished about a fraction of that. White has made a vast contribution to International Cuisine, and he's really set apart by the fact that he believes Cooking is all about sharing and giving.
#10.  Gordon James Ramsay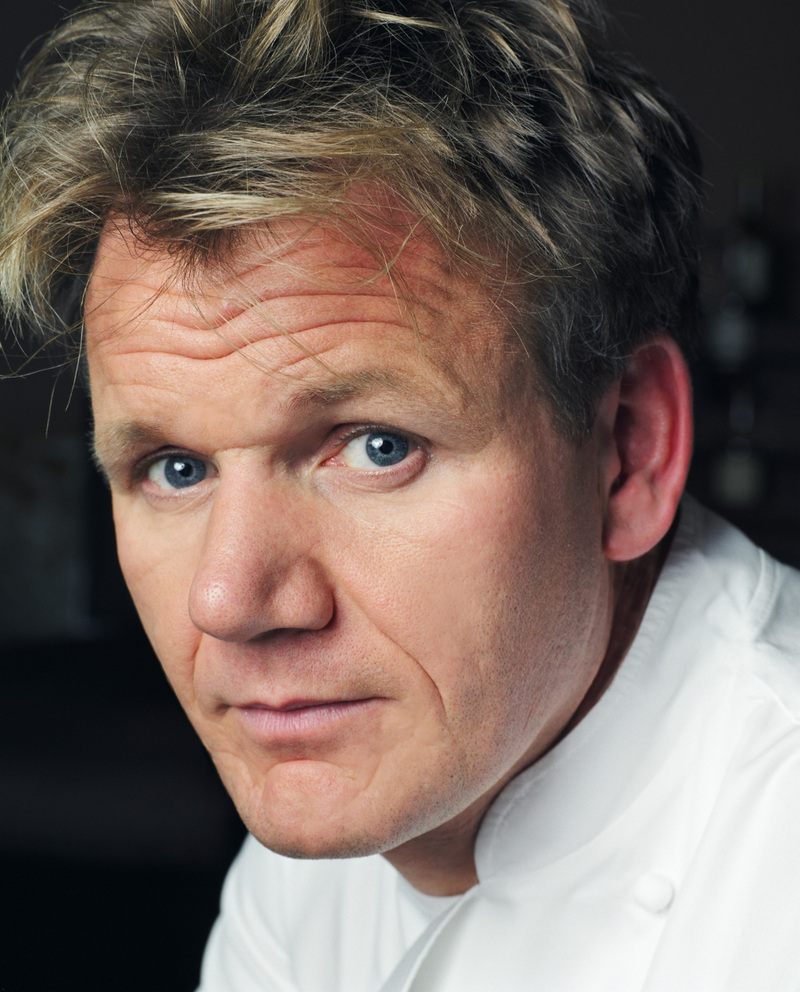 Famous for all the TV appearances, he's the most famous Celebrity chef out there. You might have seen his eternal frown and infamous temperament in "Hell's Kichen", "Ramsay's Kitchen Nightmare" or Masterchef USA. But did you know he actually wished to be a pro Footballer but his aspirations were squashed when he was injured while playing?
It's hard to determine whether that was a blessing in disguise. He is the only Chef in UK with 14 Michelin Stars, making him find a comfy spot on this List of best chefs in the world.
If good and tasty food is the way to a person's heart then these best chefs in the world are surely the ruler of many hearts out there.