Love is possibly the most wonderful thing in this world. Indeed, the greatest thing that you will learn in life is to love and to be loved. If your loved one is celebrating her birthday, make her day full of love. Get some amazing ideas on birthday love quotes for her over here. Take these ideas and apply your own creativity to give your loved one an awesome Happy Birthday and tighten the bonds of love.
Yep, her birthday is your chance to turn on the charisma and make up for all the silly stuff you've done.
Love Relationships are meant to be fun and life is supposed to be made of remarkable memories – make sure your loved one's birthday turns into an awesome memory that sticks in your hearts and minds forever.
Love Quotes for her – Birthday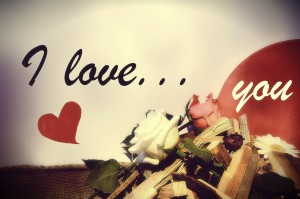 Birthday Love Quotes #10
"One day, when we look back on this day, I think we will realize that it was only the first of many birthdays to come. I hope to celebrate with you now, and I hope to celebrate with you 100 years from now. Happy Birthday to you, my future."

Birthday Love Quotes #9
"I love you, and I think I have never expressed it enough, but now it's your birthday, so I hope you accept my heart as a gift."

Birthday Love Quotes #8
"I wish you a day as bright as your smile, as warm as your heart, and as special as you are. Happy Birthday!"

Birthday Love Quotes #7
"Roses are red, violets are blue, and you are mine, I love you! Happy Birthday!"

Birthday Love Quotes #6
"Darling, I bought you a little something to celebrate your birthday. Will you become mine on this special day? It might seem rushed, but know in my heart it is all I think about. You will make me the happiest man on earth if you say yes to my birthday gift to you."

Birthday Love Quotes #5
"This message has no fat, no cholesterol and no addictive. This is all natural except… with a lot of honey! But it can never be as sweet as the one reading it! Happy Birthday, sweetheart.."

Birthday Love Quotes #4
"No birthday gift will be enough to make up for the the gift you gave me – the gift of your love. Happy Birthday to amazing little you!"

Birthday Love Quotes #3
"I wish that the shoulder you rest your head upon is always mine. I wish the hand that supports you is mine. I wish the ears that listen to you when you talk is mine. I just want to be there for you always and forever. Happy Birthday to you, my angel!"

Birthday Love Quotes #2
"No words could ever describe my love for you. It's larger than the universe and it's deeper than the ocean. Happy Birthday, my girl!"

Birthday Love Quotes #1
"I had a heart, that I always knew. But that it could skip beats, I didn't until I met you. Happy birthday."
Check Love Quotes for her for other Occasions