For men who follow the trends and hate the razor, there is good news. The beards are back in fashion! After taking back seat for several decades, the fashionable man is now going for the bearded look once again. Whether it is just an unshaved stubble, a neatly cropped beard, a French beard, of a full on long flowing beard, the facial hair is very much in. So those of you who want to chuck the razor and get on the beard train, here are a few tips for you and some amazing mens hairstyle with beard combination.
Hairstyle with Beard
For men, their looks are defined by the presence of beards and the hair on their heads. It is important to synchronize your hairstyle with beard for a complete look. There are many different hair and beard combos that look great. But not all styles suit everyone. What style to choose depends upon a lot of different things. When choosing mens hairstyles with beards combination, keep in mind the following points:
Shape of Face

Kind of hair

Amount of hair

Look you wish to achieve
Top 10 Mens Hairstyle With Beard – Combination
Here is a short list of ten mens hairstyle with beard that go well together.
1. Short Hair And Beard
This  hairstyle and beard combo is perfect for a man who does not have a very heavy growth of facial hair. Keeping it short gives a neat and casual confident look. This is perfect for younger men with a head full of hair. This style will suit almost all hair types and this gives a professional look.
2. Balbo With Short Hair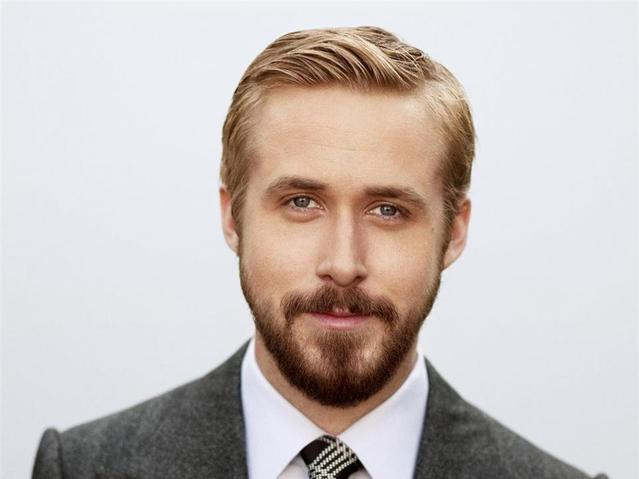 The balbo beard style is very popular with men these days. It particularly suits men with a narrow chin. The balbo beard needs regular maintenance so as to keep the edges sharp. Paired with short or medium long hair, it is a killer combination for a smart and powerful look. 
3. Chin Curtain With Slicked Back Hair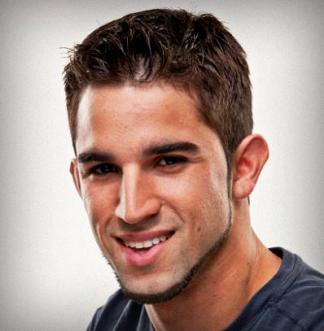 This was the preferred style of beard for Abraham Lincoln. It is great for men with long narrow faces. Pair it with slicked back medium length hair for a distinguished look.
4. Full Beard With A Top Knot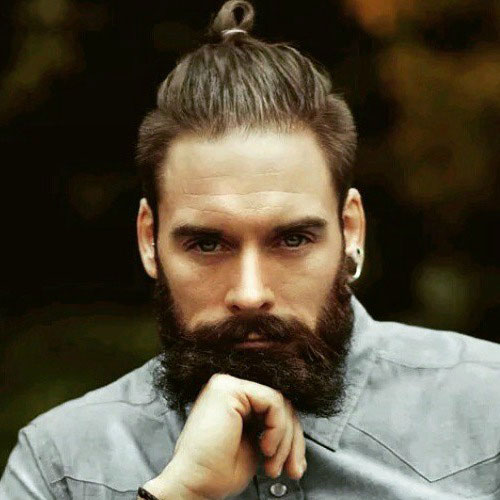 If you have long flowing hair, a great look for you is a full beard paired with a top knot. Hard to achieve but for sure gives a classy look. This is not the look for a conventional man. This is a look for a man who knows his mind and is not afraid to stand out in the crowd.
5. Short Stubble With Mussed Up Hair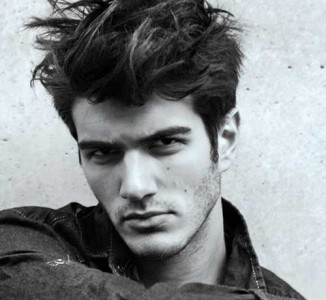 For a casual night out there is nothing more sexy than a man with a short stubble and short mussed up hair. No wonder this is a preferred look among youngsters. This is such a trendy style!
6. Muttonchops With Shaved Head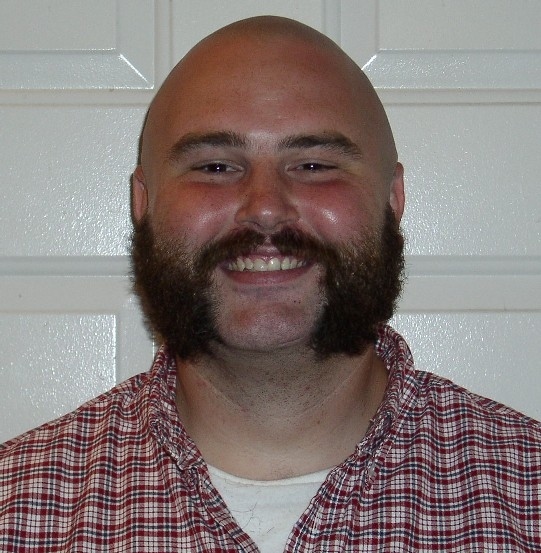 Want to sport a very Martian style, then nothing better than a muttonchop with shaved hair. Makes you look tough and ready for action. With this style no one would bother to look at your dresses, our face would command all the attention.
7. Goatee With Long Hair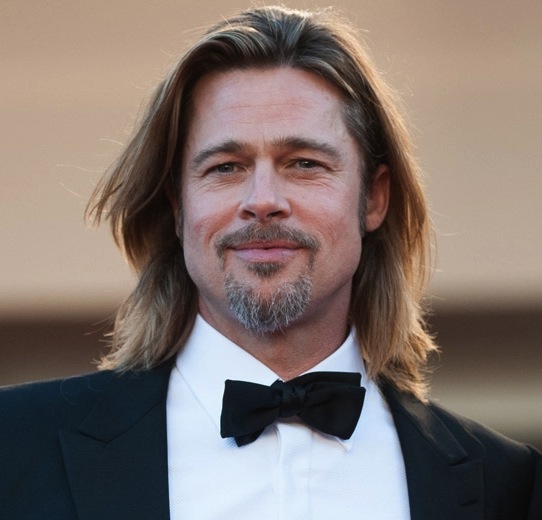 A goatee is another extremely popular style of beard. This beard is also called as circle beard.  Pair it with long hair to make a round face appear long and hides a weak chin.
8. Full Beard With Crop Cut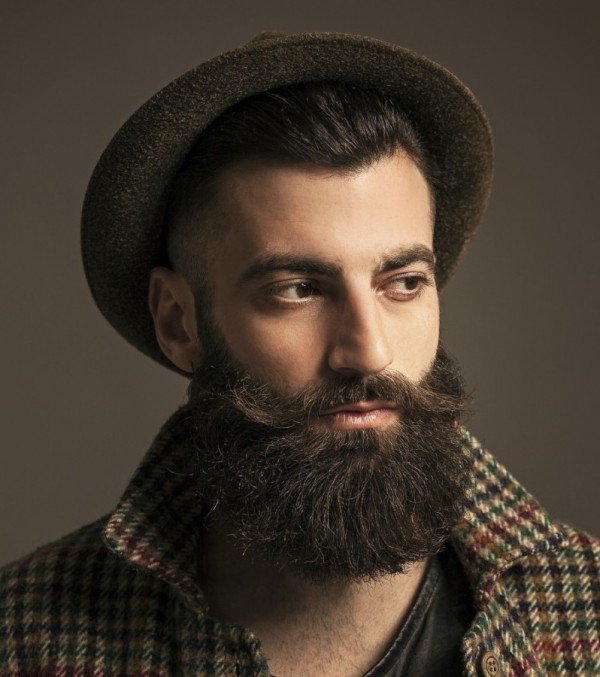 Another trendy look for a man who likes to work with his hands. This suites those who doesn't have much time to spend on their looks but still would want a distinguished style for himself. It's a perfect mens hairstyle and beard combination for the outdoors man.
9. Medium Stubble With Slicked Back Hair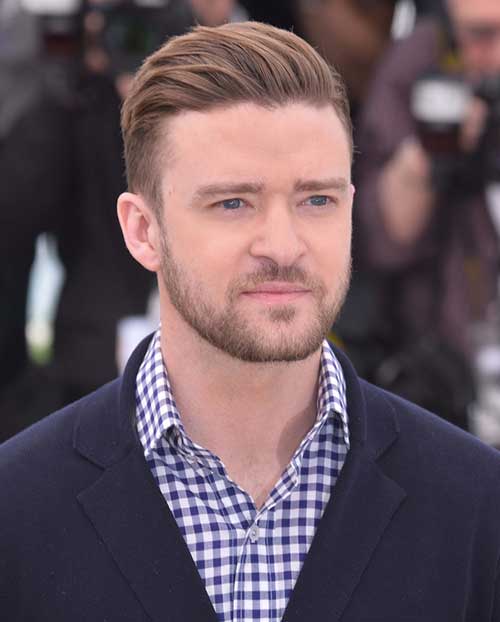 Get the heads turning with a casual sophisticated look. The medium stubble with slicked back hair is perfect for a formal evening out where you do not want to look too formal. This gives you classy air.
10. Short Hair And Groomed Beard
This look is perfect if you wish to project yourself as professional and organized. This style is not for someone who takes everything casually or is a I don't care type. Meant for those ambitious meticulous guys.
These are only some of the various mens hairstyle with beard combination you can adopt for your own distinct look. Take these as a cue and build upon your own hairstyle and beard combination. Some even get themselves tattooed to match the style. Your style projects your personality!
Read more on tattoos and its healing time here.