Richest Twitch Streamers – Twitch is the largest online platform for gamers to stream themselves playing live. It not only provides entertainment for viewers but allows many of the streamers to make a living. In this article, we'll go through the top 10 richest twitch streamers of all time.
The Twitch streamers get a share of the subscriber fee (from $2.50-$3) per person, sponsorship, plus tips, revenues, and donations. Furthermore, they can monetize their gaming through other social media platforms i.e. YouTube, Instagram etc.
Everyone who is into gaming knows about Twitch. Some of the Twitch streamers are so amazing with the gaming skills that they can earn six-figure incomes just by donations and tips. There are also some streamers who do NSFW stuff for extra attention at Twitch. Others get lots of viewers for their online personas and fun commentary.
The plethora of streamers and their personalities attract many viewers who are devoted to watching and even donating to players who play up to 8 or more hours a day.
Top 10 – Richest Twitch Streamers – 2018
The list below contains the top-ranked streamers on Twitch who play games like Counter-Strike: Global Offensive, League of Legends and Fortnite: Battle Royale. From the highest of Twitch streamers to some banned on their respective games, we take a look at how much they earn.
10. Tyler1 Net Worth – $1,100,000
Tyler1 is an American gaming personality who is one of the most popular and richest Twitch streamers.
He is a popular League of Legends player. 'Draven' is the only character that he plays with. Tyler has provided various modifications to his character in the game. He is one of the top players of League of Legends in the world.
He is famous for his prohibition from the game by Riot Games due to his "toxic" behavior in League of Legends streams. However, after a strict two-year prohibition, he has been approved to play by Riot Game in January 2018. His setup includes a keyboard sized mouse pad, a Logitech headset and mouse, a BenQ monitor, and a Razer BlackWidow mechanical keyboard. He has 1.5 Million fans following on Twitch.
He earns nearly $75,000 per month.
9. Dr. DisRespect Net Worth – $2,700,000
Born on March 10, 1982, Guy Beham is ranked in the 9th position among the richest Twitch streamers. He is famous on the Twitch network by his online alias, Dr. DisRespect.
Guy Beham is an American Twitch streamer mostly known for playing battle royale video games, such as Fortnite, H1Z1 and PlayerUnknown's Battlegrounds. DisRespect's fan following is huge. He earns from $50,000 to $100,000 per month.
Dr. DisRespect's evaluated net worth is around $2.7 Million.
8. Sodapoppin Net Worth – $2,700,000
Thomas Jefferson Chance Morris IV, known by his online alias Sodapoppin is one of the most popular Twitch streamers and former World of Warcraft player.
He has over 200 million views and over 2 million followers making him the most viewed and followed player on the Twitch world. His YouTube channel has over 845,700 subscribers, and over 279,000,000 views according to the latest data.
His net worth is estimated to be around $2,700,000. Sodapoppin earns about $4,700-$5,600 by streaming on Twitch.
7. Shroud Net Worth – $2,900,000
Michael Grzesiek often known as "Shroud" is a former professional video game streamer and eSports player. He is well known for playing Counter-Strike: Global Offensive and Player Unknown's Battleground. Grzesiek has nearly 2.9 million Twitch followers and 119 Million channel views.
His net worth is estimated to be over $2.9 Million. He earns about $7,600-$9,100 per week by streaming live on Twitch.
6. Nightblue3 Net Worth – $3,000,000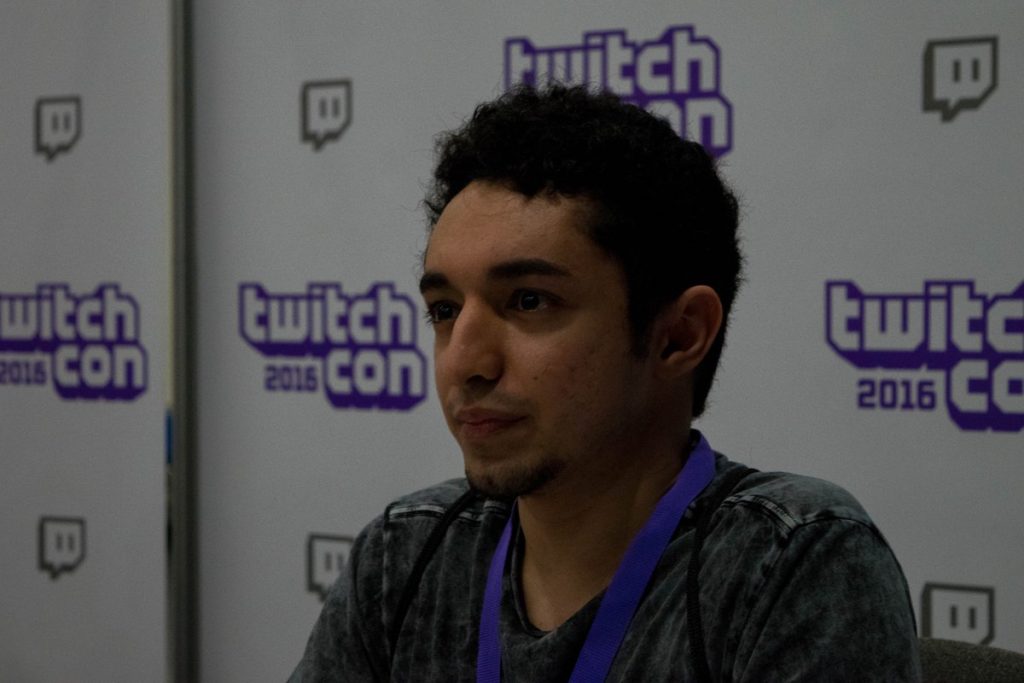 Rabia "Nightblue3" Yazbek lands in the 6th position among the richest Twitch streamers. He has over 2,000,000 followers on Twitch.  Nightblue3 is well known for his communicative and informative streaming.
Except on Friday, Nightblue3's Twitch streams usually begin around 10 AM EST to 4 PM EST. He has been playing League of Legends for 7 years and is still playing the game. On reaching 1 million followers, he organized a 24-hour charity stream and raised an approximate amount of $29,335.51 for the "Save the Children" organization. He is popular for his in-depth guides.
His estimated net worth is over $3 Million.
5. Lirik Net Worth – $3,200,000
Sabiq Zahid is a renowned Twitch streamer ranking in the 5th position of this list. He is known in the streaming world as Lirik. His entertaining abilities and presentation style got him a massive following in a short period of time. His streams get over 250,000 views per day and he often streams up to 10 hours per day. He plays the games on the request of his viewers and moreover, the games like LoL DayZ and Wow on his own.
He receives endorsement deals from several companies. Lirik earns $200,000 from subscribers each year. He's believed to make approximately seven figures per year from the donations and ad revenue that he receives from Twitch and YouTube.
We estimate Lirik's Net Worth at $3.2 Million.
4. Reckful Net Worth – $3,500,000
Byron Berstein is one of the top-ranked Twitch streamers. He is very famous by his online name, Reckful. Byron Berstein is a well-experienced World of Warcraft player and event caster. Therefore, he's been playing and streaming passionately for a long time. He was the top-ranked player among the Twitch streamers network in 2017.
Bryon Bernstein has released his movie named "Reckful 3" which was highly appreciated by his followers. His followers and viewers eventually tanked after he got a girlfriend while playing Hearthstone. He is not into the spotlight and he's quite transparent about his earnings. He is also interested in investments and trading and generates additional revenues from T-Shirts & merchandise sales.
Reckful Net Worth Stands At $3,500,000
3. Summit1G Net Worth – $3,550,000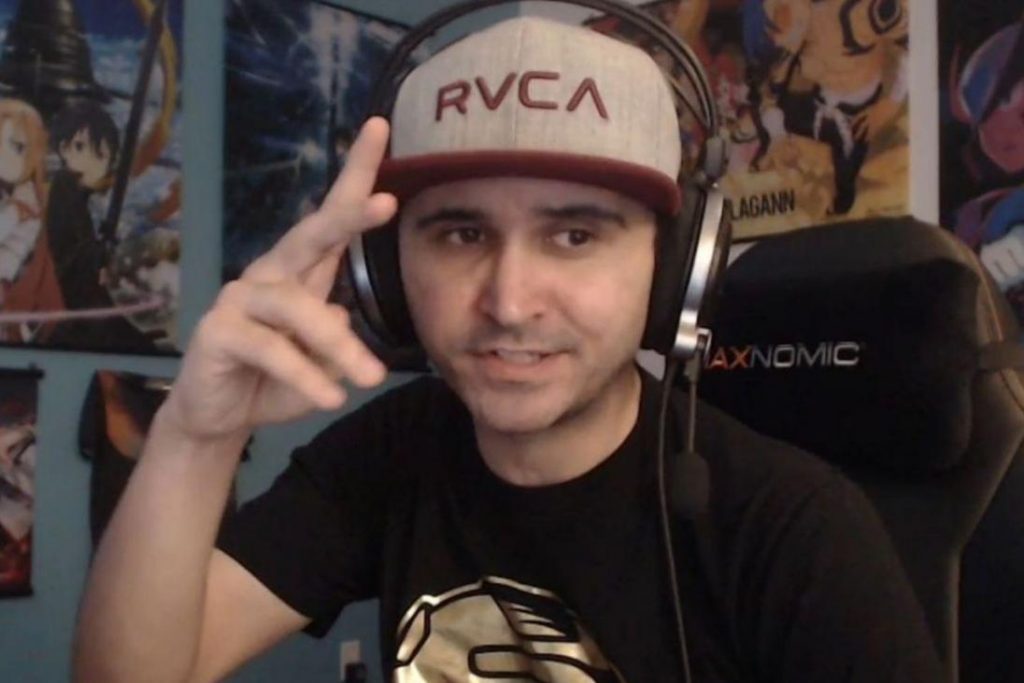 Jaryt Lazar is a renowned senior-pro CS: GO, player. He's widely known as Summit1G in the Twitch world. He's in the streaming network since 2012. He became the first skilled CS: GO player to start streaming on Twitch. Due to the extreme popularity of his gaming skills and his fine timing, he has been able to maintain a huge list of subscribers and fans.
He relatively streams games like GTA V, Fortnite, Escapes from Tarkov and DayZ. He's also worked on various CSGO skin's which brings him quite a lot of dough. Some estimates put his earnings at about 6-figures per month, we've taken a much more conservative approach.
We estimate his net worth to be over $3,550,000.
2. Imaqtpie Net Worth – $3,900,000
Michael Santana is one of the best League of Legends Twitch streamers and a former pro player. He is usually known as Imaqtpie and he is very famous for his "Corki gameplay". In 2014, he formally retired from the famous team "Digits" and dedicated his time to being a full-time streamer.
He wasn't expecting that people would be interested in his games and viewing his streams but to his surprise, he was making more money than he achieved as a pro. In 2016, he approximately made $2 million. At the moment, he makes $360,000 a year from Twitch alone, so his net worth below may not come with any surprise.
We estimate his net worth to be over $3.9 Million.
1. Phantomlord Net Worth – $4,100,000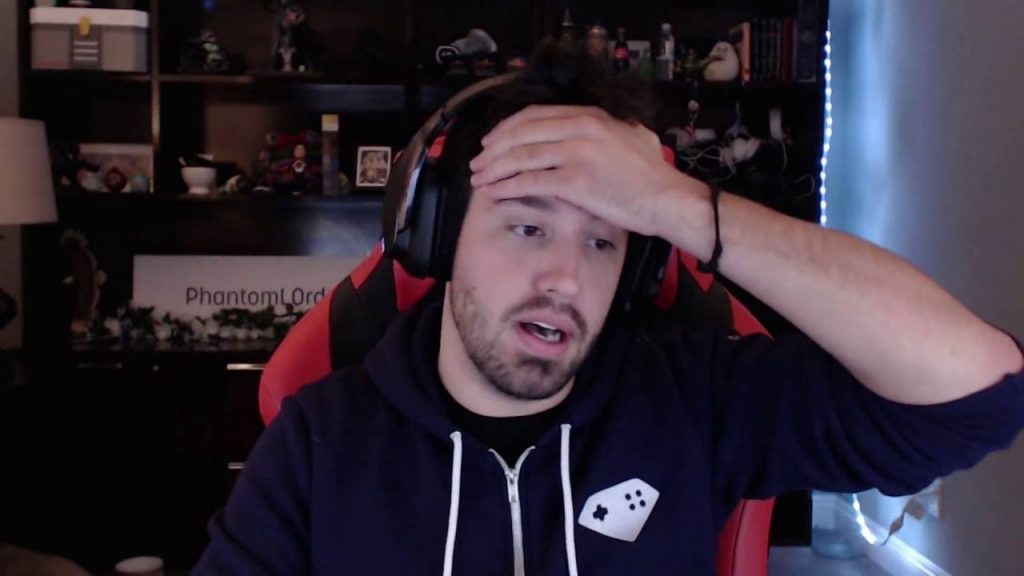 Phantomlord is ranked at the top of this list. Most of the Twitch streamers earn their livelihood and cash through donations and subscribers but the story of this guy is very different. He earned this position thanks to various extremely hazardous CSGO skin gambles.
He frequently won the bet up to $10,000 unethically. Later in 2016, a hacker disclosed that PhantomL0rd was behind it. Phantoml0rd was the owner of the site that he was betting on and rigging the result in his favor.
After the incident, Steam shut down and banned all the sites that broadcasted gambling. However, this had already made Phantomlord millions of dollars. Phantomlord started streaming again in 2017.
We estimate his net worth to be close to $4.1 Million.
This was the list of the top ten Richest Twitch Streamers in 2018. If you want to read more top-ten articles, you can find them here. Let us know what you think about the list in the comment box below.