One for all you petrol heads out there! You may notice there are a few double ups.  That's because they are the same price but you get more information and variety anyway! My personal favorite is the Hennessey Venom GT for its astonishing looks. Beautiful curves and hugs the floor as tight as your Parents when you need some money!
10. Porsche 918 Spyder $845,000
Just under one million dollars, the Porsche 918 Spyder comes in at number 10. although you would think that's a lot of money, on this list, it's a bargain.
What makes the 918 special is that It's a hybrid.  Don't for a second think the 918 Spyder is a slow coach green machine because this bad boy has 887 horsepower, which means 0-60 mph in 2.8 seconds. That's faster than the money you'll have to plunk down for this thing can leave your bank account.
It can do 18 miles on the lightning in its batteries alone – and still, pull 82 mpg in hybrid mode.
9. McLaren P1 $1.1M
The same manufacturer as the legendary F1 brings you the first 230 mph production car.
Underneath the carbon-fiber exterior is a 3.8 liter twin-turbo V8 which when paired with the onboard electric motor (making it a hybrid like a spyder) is good for 903 horsepower and 664 lb-ft of torque. This car is basically a road legal F1 car with a more stylish body. That thought may help you get over the fact that you can only get 9 miles on just the battery.
Top speed isn't quite as good as the F1 with the top speed limited to 217 mph it will, however, get you to 60 mph in less than 3 seconds, and make it from 0-182mph in 16.5 seconds, twice as fast as Ferrari 458 Italia. It will  also grip and brake like Spiderman .
Only 375 of the P1's are being put into production and most of them are already spoken for.
OR
9. Hennessey Venom GT $1.1M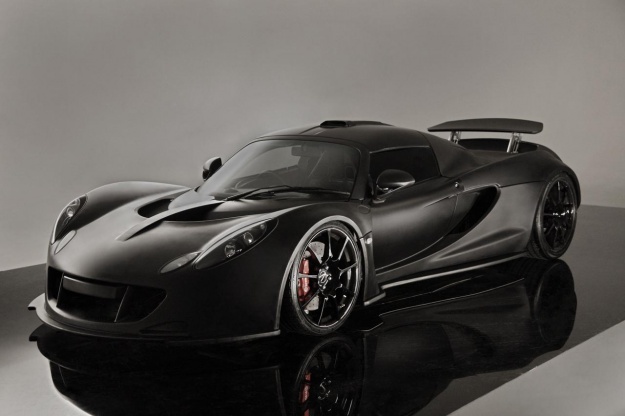 Let me introduce the fastest ever production car, capable of 271 mph.
They say everything is bigger in Texas and Lone Star State-based tuning believes that statement to be correct.
The Venom GT is filled with enough horsepower to satisfy any jockey. Pun intended! Packing a mind-blowing 1,500 horsepower coming from a lethal 7-liter twin-turbo V8 engine. 0-60 in 2 seconds. The Venom's raw power takes it up to a top speed of 287 mph.
At $1.1 million this car is almost a bargain considering it can outstrip everything on this list, except maybe one which is revealed later.
8. Zenvo ST1 $1.2M
Denmark may only be known for its massive butter consumption but the Zenovo ST1 also comes from here believe it or not!
Only three of them will actually produced. Apparently, because they need to be hand carved from adamantium and Thor's hammer.
The stats are impressive though as the ST1 is propelled by a turbo-supercharged 7-liter V8,similar to what's found in a P-38 Lightning. This monster can do a top speed of 233 mph and a 0-60 in under three seconds.
Interesting to know it nearly killed Jeremy Clarkson of Top Gear.
7. Maybach Landaulet $1.25M
Clearly, not a hypercar like the others but this car has so many extras the interior looks like it's been on pimp my ride…20 times.
For $1.3 million dollars, so it should. Of course, you get a completely sealed chauffeur compartment, which will isolate you from the commoner you have employed to drive you about. You also get a fully retractable roof to wave at fans as you pass.
6. Ferrari La Ferrari $1.3M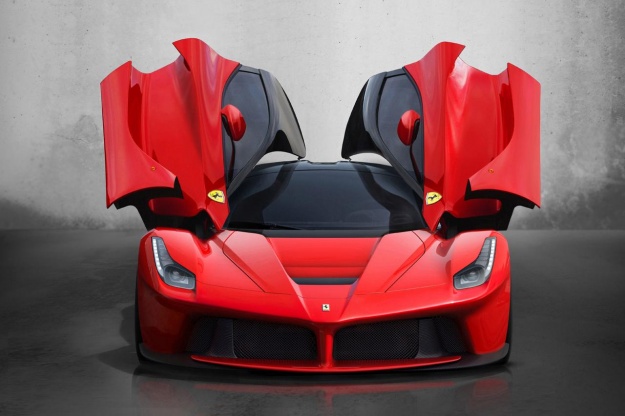 Italian for 'the Ferrari," Ferrari's the Ferrari's name might be a bit silly. But the everything else just isn't.
In true Italian fashion, at the heart of this stallion is a V12. By itself, this mighty heart pumps out 789 horsepower. But with the Kinetic Energy Recovery System (KERS), you can get up to 950 hp.
Because it weighs little more than a feather, the tidal wave of power will drive you to 120 mph in less than seven seconds. That's faster than most cars can get to 60 mph.
If Ferrari hasn't already called to offer you one of the 499 LaFerraris it has built, you are out luck.
OR
6. Pagani Huayra $1.3M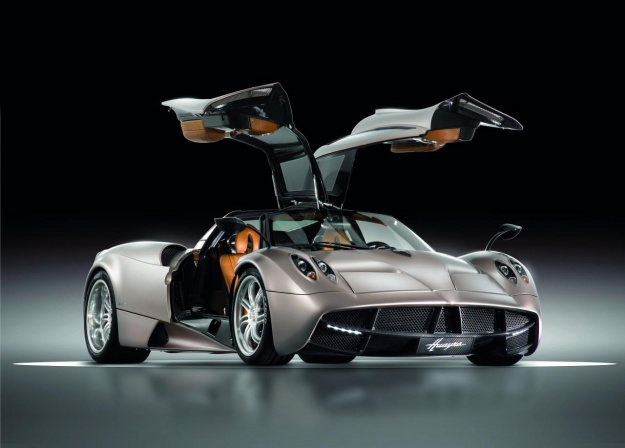 The Pagani Huayra's offers performance that Ron Jeremy would be envious of!
Powered by an AMG 6-liter V12 with two turbochargers, the Huayra can do 230 mph. It has more torque than your lecturer.
Styling is very Pagani. The car boasts gullwing doors, the side mirrors and some of the best leatherwork you will ever see.
For the low, low price of $1.3 million, this car is such a bargain you might want to buy two.
5. Lamborghini Reventon $1.61M
The Reventon is truly a stealth fighter for the road, even if those looks would attract more attention than Pipa Middleton at the Royal wedding!
This Lambo's name and personality both come from a famed Spanish fighting bull that killed an equally legendary bullfighter.
Drivers might be in just as much trouble when they strap into this 650 hp rocket. It has a top speed of 220 mph and will do 0-60 in 3.4 seconds. Oley!
Along with all this performance, you get one of the coolest supercar interiors out there. If it weren't for the Lamborghini badges, you would be convinced that you are in an F-22 Raptor.
4. Aston Martin One-77 $1.8M
$1.8 million can get you a lot of stuff but it can only get you exactly one Aston Martin One-77.
The British supercar comes packing a 7.3-liter V12 engine that doles out 750 hp and 533 lb-ft. of torque but sounds like an angel as it does so.  Top speed is clocked at 220 mph while a 0-60 sprint takes 3.4 seconds.
The One-77 is the ultimate expression of the refined super car for people with taste and style.
Yes, $1.8 million is a lot to ask. But when you're Aston Martin, and only building 77 examples of the car it's worth every penny!
OR
4. Pagani Zonda Cinque Roadster $1.8M
Unfortunately, the Aston Martin One-77 has to share fourth place with another car. Fortunately, that car is the Zonda Cinque Roadster, made by Italian boutique automaker Pagani.
So why should you pay half a million more for a Zonda than Pagani's newer car the Huyara? For starters, the Zonda Cinque is made out of the most awesome materials known to man: carbon fiber and titanium. This makes it stronger and lighter than Delta Force. Seriously, it weighs less than a Mini Cooper but has an AMG V12 that produces 678 hp.
That makes this Cabrio capable of 210+ mph and eye-popping – perhaps literally – track speeds.
Pagani only built five of them so for private sale this road version of a jet fighter is going to cost a bomb .
3. Koenigsegg One: $2.0M
A last it is revealed! The might Koenigsegg.
When it comes to the car world, Koenigsegg has been doing its own thing. That has really paid off because it has just achieved a very impressive automotive first, a one-to-one power-to-weight ratio in a road car.
This insane machine weighs just 1,340 kilograms and puts out 1,340 horsepower. And that weight includes a full complement of fluids and an average driver. This should make the One:1 the fastest accelerating car – and possibly plane – that money can buy. 0 to 250 mph in under twenty seconds and a claimed potential top speed of 273 mph or more.
There is no car on this list that can compete with this one in terms of raw performance.
2. Mansory Vivre: Bugatti Veyron. $3.4M
The Bugatti Veyron was built by the Legend Meo Constantini to commemorate the friend of Bugatti founder, and two-time winner of the Targa Florio, in a Bugatti 35.
Constantini was the sort of person that made early motor racing great, so it's appropriate that Bugatti honored him with such a truly amazing car.
Underneath the hood, it draws a hyper 1,200 hp from its W16. Top speed of 254 mph. It might be a bit slower than the Veyron Super Sport, but it's much more reserved in it looks. The carbon fiber is painted French Racing Blue, and the aluminum is left to its own glory. Maps of the Targa Florio and other racing scenes are laser etched in both the exterior and interior.
This car is an ultimate combination of performance and Art.
OR
2. W Motors Lykan Hypersport $3.4M
Didn't know that Lebanon had a car industry? Then you are missing out because the W Motors' Lykan Hypersport is one of the best things to grace our planet.
Not many details are out about this car yet, but its top speed is 245 mph, and a 0-60 time of 2.7 seconds. Amazingly, this acceleration comes a turbocharged V6, which, compared to some of the mammoth V12s sported by cars on this list, seems small.
W Motors didn't just focus on performance, they have the tech covered as well.  Those aggressive LED lights are covered in diamonds, and the information about how far over the speed limit you are going is conveyed by a holographic display.
This car has to be built using the most top end of technology!
1. Lamborghini Veneno $4M
We should have expected something this mad for Lamborghini's 50th anniversary and true to form the Veneno is just that .
It may not be the most beautiful supercar, but it is still one of the coolest. I still have to remind myself that I am actually looking at photos of it rather than a concept drawing or a computer generation.
But the Veneno isn't all looks and no go. This machine hammers out 750 horsepower and will bring to 60 in 2.8 seconds.
The big wing on the back is encouraging. Either it will help keep the car on the road or it means that the Veneno is in accordance with FAA regulations, which is good until you realize that means it was designed to fly.
Lambo is going ahead and creating a convert-able version for you to get your hands on. Unfortunately, the three hard tops are already spoken for, but there will be nine roadsters. They may cost an extra half million dollars, but for something like this that's almost a bargain.
We can all dream.
Honorable Mentions:
McLaren P1 GTR $3.3M
Like the McLaren P1, but if you think that 900 horsepower just isn't enough, one you are a lunatic, but two so are McLaren because there putting out a track version of the P1 with 986 hp.
The P1 GTR will be an even more hardcore and stripped down version of the P1. At this point knowledge of P1 GTR is still scarce, but it will be designed to compete with other track-only hypercars like the upcoming LaFerrari XX and the Pagani Zonda R.
Civilian drivers will have to spend time in McLaren's simulator before they can actually step foot into the car.
Regardless it remains an honorable mention, because unlike the other cars on the list, you can't legally drive it on the road.
Lamborghini Sesto Elemento $2.2M
Italian for "sixth element" the Lamborghini Sesto Elemento isn't even out yet and of the 20 being made, all are already spoken for.
This car remains an honorable mention as it's not street legal in the U.S.
1963 Ferrari 250 GTO $52M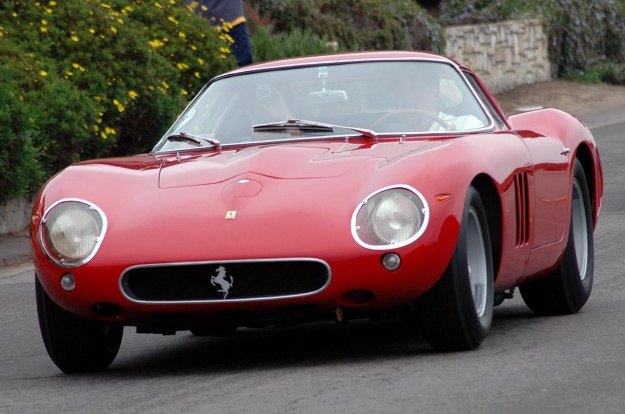 With its Recent sale price of 52 million, this car 0ught to top out on this list. But it winds up as an honorable mention because you can't actually buy one; it's not just that you can't afford it; there are none for sale.
There are only 39 of these 50yr old Italian stallions about so they are quite rare.
Also, each one is a bit different. They are handcrafted by hammering the gorgeous aluminum bodywork.
They say that the Ferrari godfather, Enzo, had these built in response to the sublime Jaguar E-type. And while he may not have beat jag on production, $52 million might just be enough to buy all the Jaguar E-types left in the world.