Spring is already knocking at the door all across the world and it's the right moment to prepare yourself with the latest trends. This season, there are many accessories that you can wear on your hair that will transform your look completely. There are those who boost all the outfit or give another style completely to what you wear. The upcoming season is the season of the flowers and yellow patterns, everything is devoted to embracing natural look and creativity. So without further ado take a look at some of the accessories for hair that you can wear with your most fashionable clothes this season.
1. Small and Ornamental Brooches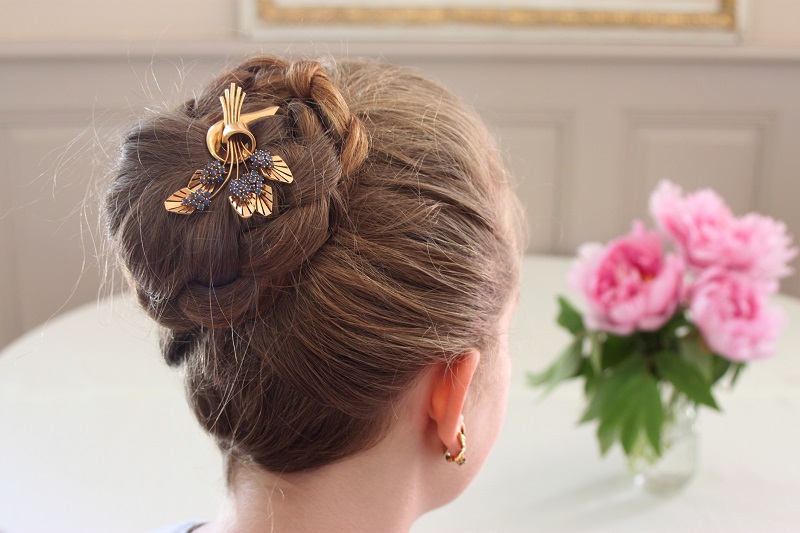 The brooches always add an ultra-feminine and audacious look. A perfect choice for whenever you are in a need for a sophisticated hair accessory this season. You can wear them in large or small sizes with different attachments but they will always, as a result, create an elegant look.
Excellent for any glamorous occasion and you can wear it with an evening dress as they propose in D&G for this spring. They vary in style and attachments but the most important thing is that one model can be used across many outfits.
2. Turbans and Scarves
This trend continues to be strong through seasons and the good news still is that you can make a very glamorous look with all kinds of turbans. You can make them as a kind of headbands or decorate your ponytail with bows. Try all kinds of styles, they apply well to both elegant and casual looks, from jeans to an evening dress.
You will look fabulous regardless of the occasion and keeping your hair under scarves or turban will be the best thing once that annoying wind starts to blow.
3. Minimal Headbands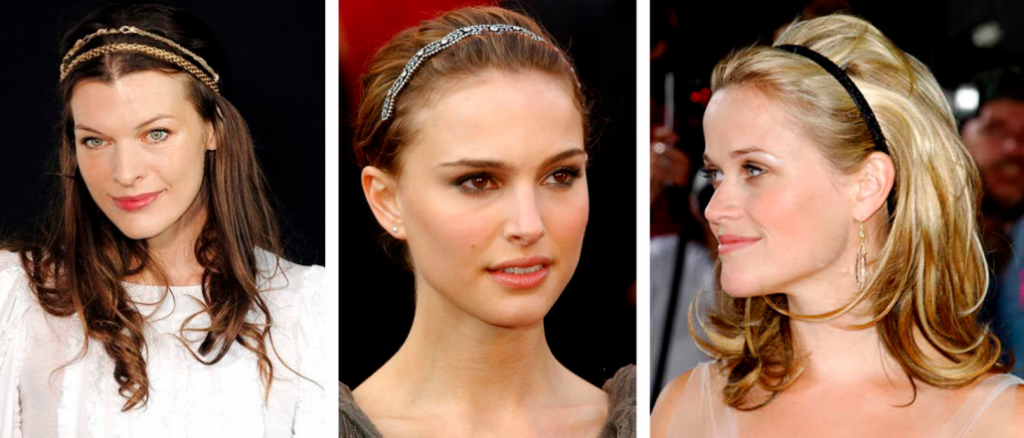 Headbands are still famously the fastest way to create a simple and clean look. The ballerina's headbands are again used not only to perform but to show off that beautiful face that you have. All the styles together have that attribute of making you look much younger.
You can use thin ones to look more feminine and a little thicker to look more daring. In combination with the right sundress and all the spirit of the spring, you will look and feel younger than ever.
4. All Kinds of Flowers
This season flowers are everywhere. From Fashion Week catwalks to worlds best hair designer magazines. All the fashion models have worn them as details in the hair, either in a brooch or literally the same flower as freshly picked from the garden.
This tendency to wear flowers on the head goes hand in hand with the feminine style that is imposed on the catwalks. Bring roses and romantic flowers on pigtails and create a very elegant touch. Again this model of hair accessories will also perfectly compliment all sundresses and nothing will go so smoothly with the spirit of warmer days like them.
5. Fabric or Leather Accessories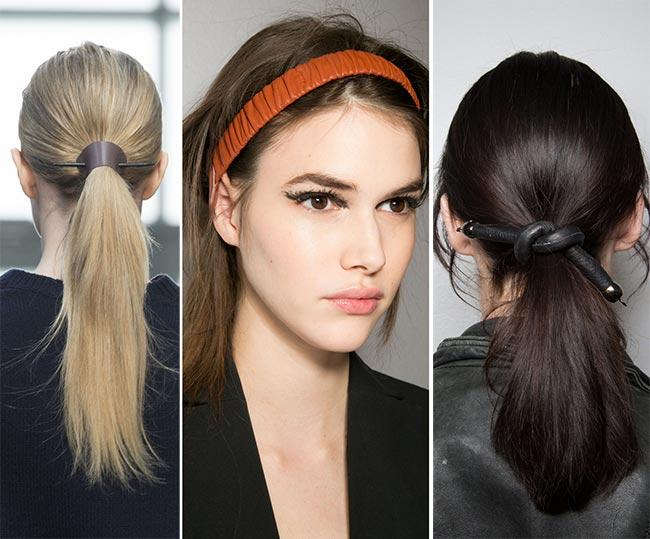 The cloth accessories will be trendy in large and small diadems and ribbons. Many of them will also be seen as leather accessories in the form of knots in the pigtails, giving you a bit more aggressive look but with the same minimal line.
They can be worn with dresses and bows or fur turbans with casual looks to contrast. Needless to say, they will match perfectly with any leather outfit where you can show off both classy and exciting outlook. It is expected that the trend will continue to be strong through the autumn/winter of this year too.
6. Clips
Dior couture was one of the trendiest hair accessories last season. Especially the small clip in the golden tone. You can also try out cuffs to give yourself a very different touch.
Have fun with them and do not use them in a conventional way the thing with clips is that creativity can always win over the fact that you have no idea what to do with your hair or that there are no other accessories in sight. The devil is always in the details and so is this season. Only one right hair clip can make more difference then you expected.
7. Tied Headband
Many headbands ware tied between the hair on European Fashion Weeks this year indicating that the trend will continue to be strong. You can use them as garlands or wear them as details that look and work to stop a hairstyle and achieve creative outlook.
They are perfect to wear on all weddings coming with the spring and they will always give you a romantic touch. An amazing way to lift your hair and look charming leaving you with too much space to experiment with different styles.
8. Elegant Diadems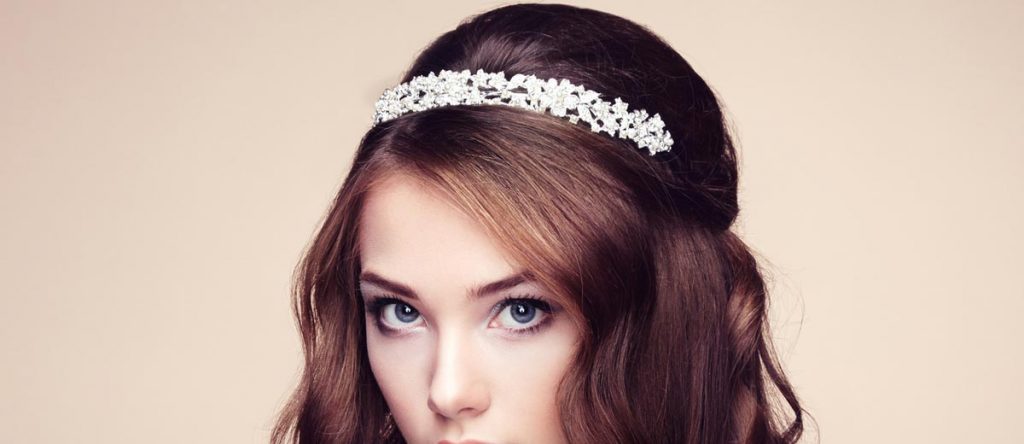 An ideal option for all prestigious and glamorous needs. Flower-type headbands are another accessory that continues its apogee this season. We can find the extra large or small ones but they always stand out a lot in hair. They can be larger than some hats but you should always know the limits and never over exaggerate with the details.
The point of the right diadem is to simply serve to complement our bohemian or mysterious look. Have no doubt that with the right diadem you will always have that chic and glamorous aura around you.
9. Punk Style
Everyone needs their rebellious moments. Designers are encouraging its use as a substitute for all the struggles when you have no idea what to wear casually. Punk style is coming big with its fabulous and strange accessories. So the next time you start bashing your self with questions on what to do with your hair try to experiment and give your outlook a bit more of a creative touch.
The best thing about punk hair accessories is that they have more or less have no limits. A perfect trend to be followed for anyone trying to create a unique style for any upcoming spring and summer festivals coming soon.
10. Caps
This trend created too many criticisms since It's still widely considered that they should only be used only when going for a walk or doing sports. But last year proved to be the turning point for caps in the fashion industry and as it turns out they are here to stay for some time.
This year will be a year full of strange combinations and taking a little more risk when leaving home is a must. Hell, even Chanel support this trend and have some interesting options for the following season. In any case, for whenever there may be a danger of bad hair day during the windy days, the cap might just do the trick to save you some nerves.