High Paying Remote Accounting Jobs – Today, people work remotely in virtually every industry. According to a Gallup survey conducted with more than 15,000 people, 43 percent of employed Americans work remotely in some way or the other. The main reason for people inclining towards remote jobs is the commute. The commute time for remote jobs is negligible as compared to office jobs in big cities of the world. Accounting is one of the primary aspects of global business.
If you're good with numbers and have a reasonable affinity with using the internet or working on the internet, you can easily land any of the high paying jobs below by taking up Xero Courses for an in-depth understanding of accounting and financial management using cloud-based tools.
Any professional organization would be unmanageable and confusing without accounting. Accounting professionals are found across the world working for a variety of organizations. Today, we look at the top ten highest paying remote accounting jobs.
Top 10 – "High Paying" Remote Accounting Jobs – 2018
10. Bookkeeper – Annual Salary: $37,250
Companies appoint remote bookkeepers as the leading handlers of their financial transactions. They make use of credit and debit transactions to manage general ledgers for the organization they work for. To remain consistent and to keep track of financial records, it is vital to add bookkeepers into any accounting team of an organization.
Bookkeepers are typically found in small companies. This is an important job responsibility. It involves preparing financial reports, reconciling accounts, verifying accounts and performing audits. Bookkeepers are often allowed to work from home or remotely and generally require prior working experience in accounting.  It is one of the highest paying and most common remote accounting jobs today.
9. Accounting Clerk – Annual Salary: $49,749
Accounting Clerks working remotely handle multiple financial tasks like billing, invoices, payments, taxes and much more. They generally work from home at ease with the use of general or company-specific accounting software. There are many online courses like Xero Courses that can help one learn the accounting software. They are responsible for managing the company's daily ins and outs of funds.
They act as the main source of information for the organization by creating income statements, expense reports, tax records and other reports. These professionals typically work for medium to large scale organizations and work in collaboration with other accounting people to maintain payroll, billing accounts, payable/receivable accounts and more. The salary of this remote post can vary depending on the size of the company and area.
8. Account Manager – Annual Salary: $51,181
One of the most important positions in commerce is that of Account Managers. This remote job is quite vital and pays a high salary. These professionals are required to maintain client relationships and also work to identify client concerns. Account managers are found in most companies, regardless of the size.
They manage client accounts and ensure those client deliverables are perfectly met through presentations and status meetings. Remote account managers also prepare and present yearly financial statements. For some companies, account managers also indulge in teaching their customers how to use the product. The post involves sales and travel in some cases.
7. Business Analyst – Annual Salary: $68,838
Senior business analyst professionals earn a huge annual salary working remotely for medium to large organizations. The core responsibility of this post is to provide strategic business analysis services. The position focuses on working closely with business units to gain an understanding of the business strategies, services, processes and the context the business operates in. This particular role is vital in understanding the documenting capabilities required to address business challenges.
A business analyst working remotely for any organization reviews the business processes to identify and address the financial, operational and technological risks and identifies opportunities to improve business efficiency. A prior experience in accounting field may be required for this position and is one of the highest paid remote accounting jobs.
6. Financial Analyst – Annual Salary: $69,500
This is another vital remote accounting jobs that earn a professional a high pay without having to leave the comfort of home. Financial analysts are those who provide knowledgeable insights to companies, organizations, and banks about their financial investments. It is important for a company that all the aspects are well-scrutinized and monitored for any changes so as to make the most out of the investment portfolios.
As financial analysts, these professionals work with companies and their analysts to determine if any changes to investments are required to make more profit. The average annual salary of remote financial analyst post is estimated to be about $69,500 and can vary on the basis of company size and location.
5. Virtual Controller – Annual Salary: $70,000
A Virtual Controller should be a licensed CPA who works remotely for any bank or organization. Such an individual is responsible for managing the activities of a number of bookkeepers and providing controllership services to clients. This is a key accounting and management position in any company.
The main duty of a Virtual Controller is to serve as a controller for the client base. He should also develop procedures and policies relating to client service. Other roles of this position include support and training to bookkeeping staff for better performance in their daily activities. Such an individual should possess a good knowledge of accounting and taxation and an accounting experience.
This is, in fact, some of the most in-demand virtual jobs you can find, these jobs are increasingly making their way towards emerging economies, but if you have the experience, you can still make quite a lot of money without having to leave your house!
4. Business Development Manager – Annual Salary: $71,233
The role of a remote business development manager is to create new business for a company. These professionals generally work to get new clients and business deals through emails, phones, video calls and in-person meetings. They spend much of their time managing the strategic development of the organization to achieve the company's financial goals.
They usually work in the remote environment and identify and establish customer relationships, manage sales cycles and analyze the business. Most remote business development manager posts require prior sales experience and some positions may even need knowledge in the specific industry. This is one of the highest paying remote accounting jobs worth considering in the accounting field.
3. Work from Home CPA – Annual Salary: $80,486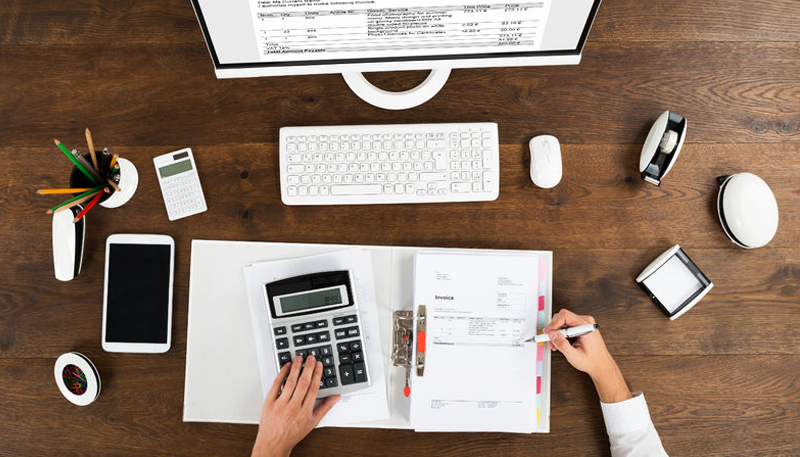 Another unique and high paying remote job is that of Certified Public Accountant. CPAs working for medium to large organizations are responsible for preparation and analysis of financial reports. They also need to audit the financial reports to check compliance to make sure there are no discrepancies. Primary responsibilities of CPAs include overseeing the financial and budget management, duties related to bookkeeping and preparation of taxes, government audits and more.
CPAs work as accountants and consultants for a company to take care of the accounting as well as taxing, compensation and assets protection. To work remotely as a CPA in a company, the individual must be a qualified CPA or Chartered Accountant. Some companies require prior experience in the field.
This is basically a sector that's just waiting to get blown up, thousands of people in India are taking up the CPA examination each year in order to work remotely for US-based companies. What was once considered a safe job with a stable income, is ripe for disruption.
2. Financial Advisor – Annual Salary: $90,820
Another high paying remote accounting job is that of a Financial Advisor that combines the interpersonal skills with the resources of bank or organization to help it realize their financial goals. These professionals help organizations build their business and their responsibilities include interacting with clients and prospects.
They assess the client's objectives and conditions and provide a highly strategic investment consulting. Through financial planning and wealth management, financial advisors develop appropriate strategies for the business. They also present investment solutions, wealth management, and financial services to clients. Some companies require prior accounting experience for this post.
1. Accounting Software Developer – Annual Salary: $100,690
With the advancement of technology, the way accounting works have changed drastically. Remote accounting software developers work hard to create useful, seamless programs that assist daily accounting tasks. These professionals combine their knowledge of accounting and IT to create software that makes accounting more convenient for companies and professionals.
They perform technical analysis, design, and implementation of systems that automate general accounting tasks. They are also responsible for maintenance of the computer software and take care of emerging requirements. Such developers have the potential to earn about $100,690 per year by creating helpful computer programs right from the comfort of their homes.
These are few of the remote accounting jobs worth considering if you are a qualified professional in the accounting field and would love to work from home.