A highly popular and glamorous game played globally, Poker is known to change a person's fortune overnight. The game is quite addictive and its popularity is growing every year adding massively to the revenue. Many play the game as a hobby while others use it to try their luck and earn some free money.
However, there are people who have chosen Poker as their full-time career. Professional Poker players stand a chance to make sky-high earnings in no time but should also be prepared emotionally and financially for a bad luck that can bring them to the bottom levels.
The game of Poker is about the combination of luck and skills. When both of these are strong, a player can make a lucrative career, earning some great fame and net worth through the game, most poker players don't even need to enter a casino since most of the activity is happening online.

Top 10 – Richest Poker Players – UPDATED 2018
Here is a list of the richest poker players in the world who have made a name for themselves through this game of chance.
10. John Juanda: Net Worth: $13.2 Million
This Indonesia-born poker player has won five World Series of Poker (WSOP) bracelets. He was recognized as the Player of the Year in 2011 and 2012. Juanda is known for his unique poker playing style accompanied by calmness and patience.
His live tournament winnings amount to more than $16,000,000. He was also a part of the prestigious Team Full Tilt and has played some high stake poker games on live TV.
Known by the name 'Grinder', Michael Mizrachi is an excellent example of passionate poker players. One of the most consistent professional poker players, Mizrachi always places high and is in the hunt.
The American poker player has won two World Poker Tour titles and three WSOP bracelets. His live tournament winnings exceed $14.5 million. His estimated net worth is $14 million which includes his earnings from playing poker and other ventures and activities.
Having won 6 WSOP bracelets and 2 World Poker Tour titles, Daniel Negreanu is known for making it big in various locations around the world. With his extraordinary poker skills and significant wins, he has managed to get induced in the Poker Hall of Fame.
He is an ambassador for PokerStars earning over $1 million a year from the deal. Negreanu has also earned much from his appearances in TV shows and films in addition to poker tournaments, cash games, and business ventures.
7. Phil Hellmuth – Net Worth: $16 Million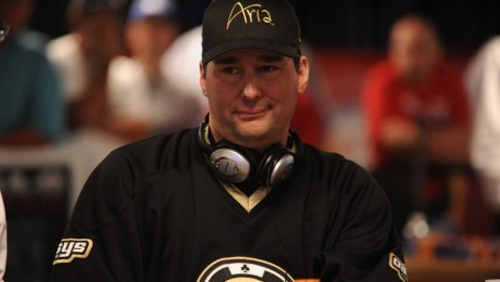 One of the highly renowned poker players in the world, Phil Hellmuth possesses such remarkable skills that he is often compared to poker legends like Tiger Woods. He is referred to as 'Poker Brat' because of his extraordinary playing style and accomplishments.
He has won a record 15 WSOP bracelets and is inducted into the Poker Hall of Fame in 2007. Hellmuth has also earned a lot of wealth from making instructional poker videos and writing poker books.
6. Sam Trickett – Net Worth: $17 Million
Another popular professional poker player, Sam Trickett began playing the game in 2005 and has achieved a number of significant accomplishments including eight major world tournaments, earning him a huge net worth and fame.
He is remembered for finishing second in the Big One for One Drop getting a prize money of more than $10 million. Currently, Trickett is the 12th highest earner in tournament play of all time. His total live tournament winnings cross $20,800,000.
Using his remarkable skills and an incredible system, Antonio Esfandiari has acquired a lot of fame and fortune from poker. Known by the nickname 'Magician', he had already owned the World Poker Tour title and more than $1.4 million at the age of 19.
Antonio's total career earnings from WSOP total to $21,324,323 with the pride of getting three bracelets. Apart from poker and casino games, Esfandiari earns from television appearances, merchandise, and sponsorship deals. He has also authored a number of books.
4. Erik Seidel – Net Worth: $41 Million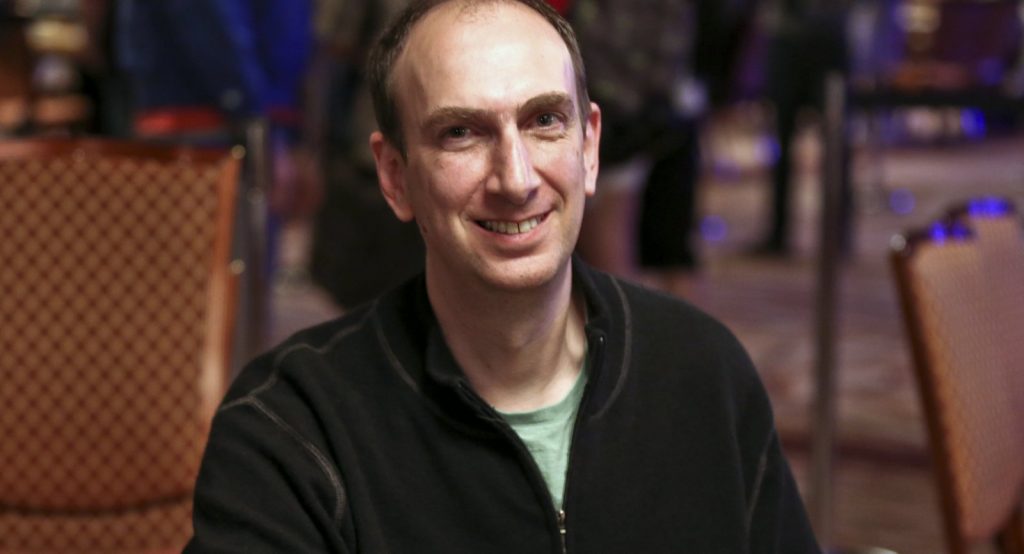 The list cannot be complete without Erik Seidel, the Las Vegas-born professional poker player who is highly revered and admired across the world. He has won eight WSOP bracelets and has a World Poker Tour title in his name.
Erik is the only player till date to have won more than $5 million in a year from poker more than once. A large part of his net worth comes from winning at poker but he has also amassed a lot of wealth from investing in stocks.
3. Phil Ivey – Net Worth: $100 Million
The third position on our list of richest poker players is held by Phil Ivey, one of the greatest players of all time. He is the role model for most of the young poker enthusiasts. During his professional poker career, Ivey has won ten World Series of Poker bracelets and a World Poker Tour title.
He has entered the final tables at nine World Poker Tours. His outstanding poker skills have got him the nickname 'Tiger Woods of Poker' and helped him amass abundant wealth. Apart from tournaments and online winnings, Ivey earns from products and services related to poker.
2. Sam Farha – Net Worth: $105 Million
The second richest poker player on our list is Sam Farha, a Lebanese born American player who made a great fortune by playing professional poker. He has used his poker skills to won three WSOP bracelets in his career.
Farha earned three flows of cash in World Poker Tour events for about $100,000. He has also made a lot of income from other activities like writing, reality TV poker series, and video game appearance.
1. Dan Bilzerian – Net Worth: $150 Million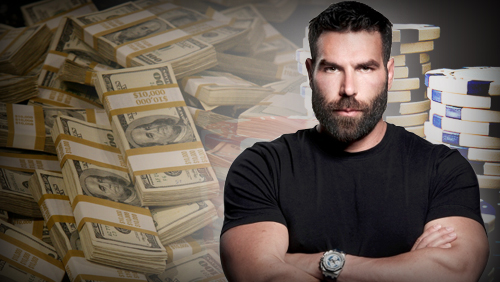 Not just popular worldwide for his crazy net worth accumulated from poker but Dan is also famous for his playboy lifestyle and flamboyant nature. He is a highly skilled and passionate poker player and a venture capitalist. During his career in poker, Bilzerian has amassed millions of dollars from tournaments and competitions, his most noteworthy achievement being the 2013 win of $10.3 million.
Though most of his net worth comes from gambling, other activities like sponsorship deals, selling merchandise and acting also contribute to his earnings, making him the richest poker-made millionaire in the world.
The above mentioned professional and richest poker players have proved that poker is not just a game to make some money. They have redefined the game and made a huge fortune with it, making a name in the history and inspiring millions of young enthusiasts.