Golden chains, mansions, diamond grills, expensive cars, sexy wives, these are just some of the many things the richest rappers in the world get to have in their everyday lives. Now, what did the richest rappers in the world do to get there? Work hard. It's not often you stop to think what someone actually did to get to the high places in life. But they did work hard and earned the benefit of getting to experience the most luxurious pleasures that life on this planet has to offer.
Whenever you do get caught spending your time thinking about what the world's richest rappers did to get there, you will find that they actually did a lot. Many started their careers recording on their basements, battling other rappers, freestyling and they did all of this while working regular jobs, or at least some of them. Some of them were involved in gangs. It's long known that many of the, nowadays, richest rappers were involved in some extremely shady business dealings.
Richest Rappers In The World
Being businessmen, after all, they managed to get away from that life and instead used their skills to get to the very top and even higher. Some of them include Notorious B.I.G, Tupac Shakur, Busta Rhymes, Whiz Kalifa and L.L. Cool J, amongst so many other rappers that made it big in the Industry. But we are here to talk about the ones at the very top of the list, the top 10 richest rappers in the world.
#10. Snoop Dogg –  Net Worth $135,000,000 dollars
At the very bottom of the list, we can see Snoop Dogg. He has been in the music industry for over 20 years now, one of the longest careers that the industry has ever seen for a rapper. The name his mother gave him is Calvin Cordozar Broadus Jr., he later chose Snoop Dogg as one of his main stage names, although he has other stage names, like Snoop Doggy Dogg and Snoop Lion.
The bottom of the list may look to you as a bad place to be, but remember we are talking about some of the richest rappers in the music industry. His net worth is $135,000,000 dollars. I would take 10th place on this list any day of the week.
#9. Lil Wayne- Net Worth $136,000,000  dollars
Lil Wayne, Dwayne Michael Carter Jr. started his career at a young age, as many have. He has led his life through a path of record deals that to this day have generated him $136,000,000 dollars in revenue.
He was in jail in Rikers Island on one of the most know prisons of the USA. What was his crime? No, it wasn't because of drugs, he was convicted of criminal possession of a firearm. Even in prison he maintained his love for Hip-Hop and began writing what would become his 9th album, Tha Carter IV.
#8. Ice-Cube – Net Worth $140,000,000 dollars.
O'shea Jackson, or as we commonly know him, Ice-Cube, started his career in Compton, California. Over the years he has sold more than 40 million copies of his albums. Although Ice-Cube's his first passion is Hip-Hop, he was able to start an acting career.
He has starred in famous movies like Boyz n the Hood, Friday, and most recently on movies like Are we there yet? And Straight Outta Compton. This duality on his career choices helped him achieve the net worth value that he now has.
#7. Eminem – Net Worth $160,000,000 dollars
I could just write Eminem as his description, and it would be self-explanatory why he is one of the richest rappers out there. Then again, some people living under a rock or some of the people that belong to the Generation Z haven't heard of his name. Eminem is one of the richest rappers on the planet earth. He started out at the projects, working hard and pursuing his dreams of becoming a rapper.
Freestyle rap battles were his everyday life and joy. His first studio album was called Infinite, and by the time he released the song called The Real Slim Shady, which belonged to The Slim Shady LP, he was already reaching the top 10's all over the USA. He then continued on making music and became one of the most popular rappers in the world. Or so we are told by 8 Mile,  a movie that depicts his life and tells us how he was able to the top.
#6.  Birdman – Net Worth $170,000,000 dollars.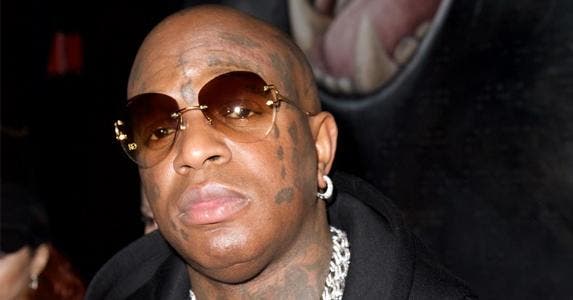 Birdman has been in the music industry as long or even longer than Snoop Dogg. His career can be traced back to the 80's. Definitely one of the oldest rappers in the game. Nevertheless, one of the most prolific ones.
His family knows him as Bryan Williams. He founded his own record label. Rapper and entrepreneur, this combination drove him to be one of the richest rappers in the world. His achievements in life have earned him a net worth of around $170 million dollars.
#5. 50 Cent – Net Worth $270,000,000 dollars.
Curtis Jackson is one of the examples of rappers who come from the hood and make it big. Hate it or love it, 50 Cent has become one of the richest rappers in the industry. Seems to me that living in the hood gives you a very good reason to want to make it big and never go back. As he did.
When he got the money that his albums sales were making him, he didn't just spend it all on cars and clothes. He invested in various companies. These companies are what helped him reach his current net worth of $270 million dollars.
#4. Master P – Net Worth $350,000,000 dollars.
The fourth on the list is no other than Percy Robert Miller. Master P began his career on the 90's. He may have struggled with money problems when he first started, but today that's not the case. His net worth is on the $350 million dollar range.
The investments he has made over the years led him to become one of the richest rappers out there. Asides from being a rapper, he also loves basketball. He has played for The Forth Wayne Fury and The Las Vegas Rattles.
#3. Jay-Z – Net Worth $550,000,000 dollars.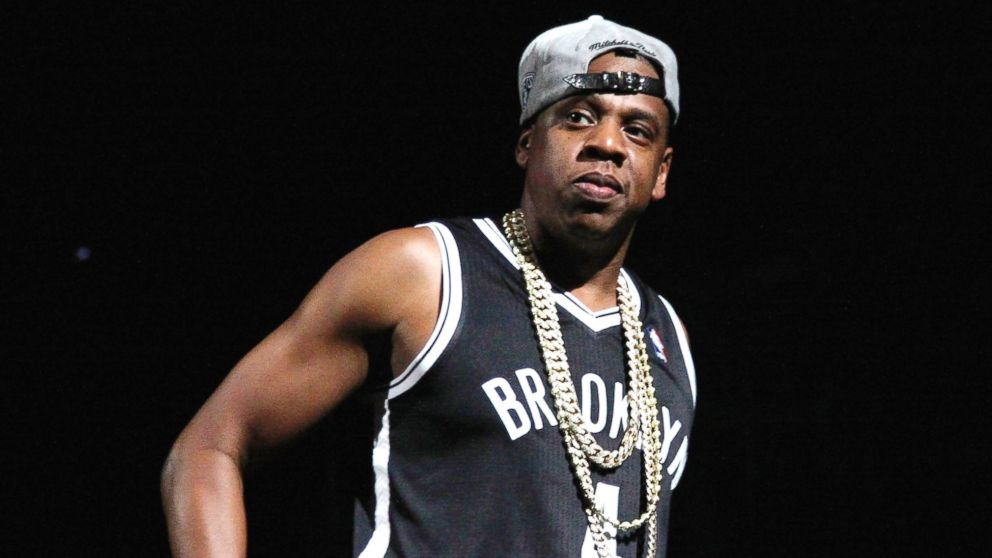 Shawn Carter's current net worth is $550 million dollars. He achieved this extraordinary wealth by being one of the most famous rappers in the industry. More than 75 million albums have been sold since 1996 by Jay-Z.
As if it wasn't enough, he was not going to quit there, and he became a businessman. He opened his very own record label called Roc Nation. Plenty of investments can be found under his belt. These investments along with his career are what drove him to be on the top 3 of the richest rappers in the world.
#2. P. Diddy – Net Worth $700,000,000 dollars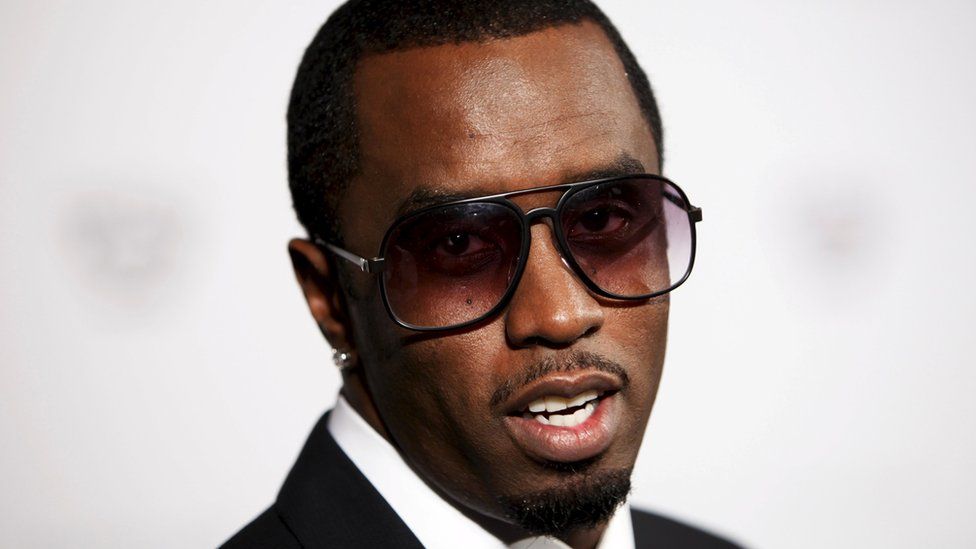 Sean Combs has grown to become a legend in the music industry. And for good reasons. Puff Daddy, P. Diddy or simply Diddy are some of his stage names. You only have to look at the empire that he has built in order to realize why is he on the spot number two on this list. A net worth of $700 million dollars that has been built over the course of his life is one, and his music is another reason to brand him as a legend.
Many investments and businesses over the world are what made his fortune. He broke into the fashion industry with Sean John and also into the restaurant industry.  Today, he is the number 2 of the richest rappers in the world.
#1. Dr. Dre – Net Worth $750,000,000 dollars.
You may have wondered why is P. Diddy not the number 1 of the richest rappers in the world. Well, that's because Dr. Dre is in town. Currently the most prolific rapper in the world. Andre Romelle Young began his career on 1984. Releasing album after album. Song hit after the song hit.
Some of his most collaboration songs are California Love, in which he featured with Tupac Shakur and The Next Episode, in which he featured with Snoop Dogg, amongst others.
It's not surprising to see that these men have become the richest rappers in the world. Taking a look at their lives I can only hope to make as many good decisions and have as much luck as they did. Although I'm not a rapper. But you may be an aspiring rapper. Don't give up on your dreams, never. Take an example of these men, go out and become one of the best. Who knows? Maybe in the future, you will be on one of these top 10 richest rappers in the world list.
" Even though you're fed up, you gotta keep your head up."

– Tupac Shakur.