The 2014/15 season has been one hell of a ride, Chelsea had their grasp on the Premier League title from day one, Bayern obviously won the Bundesliga and both Barcelona and Juventus are aiming for a treble. Some players have gone from strength to strength (Hi Neymar!) while some have gone from having the world at their feet to being booed by their own fans (Hi Bale!). Here's a list of the top 10 football players in the world on current form, taking into account pure footballing genius and team play.
I know some readers may accuse of me of being biased and supporting certain players over others so I'd like to point out that I'm a Liverpool fan and not one Liverpool player has made the list 🙂 Unlike last seasons list.
10. Giorgio Chiellini
The Italian has been in the form of his life this season, being a concrete wall at the back of a team that has conceded just 24 goals all season, the second lowest of Europe's top 4 leagues. His technical ability and physical attributes combined with his experience have made him one of the best defenders on the planet on current form.
9. Alexis Sanchez
Some players take time to adapt to a new league with different weather, fans and a completely different tempo but Alexis Sanchez has grabbed the Premier League by the throat. He's scored an impressive 25 goals in 52 games for a Gunners side which has lacked an attacking threat in previous seasons. It's fair to say that with Alexis Sanchez at the helm, Arsenal can have a title winning team if they sign the right players before the start of next season.
8. Nemanja Matic
Lets be honest, not many non-Chelsea fans like Chelsea but you've got to give credit to them for this season. Matic was sold a few years prior to this years title winning season but Jose Mourinho being the special one he is, saw the ability in him and brought him back to the bridge. Since his return, Matic has been a standout player in a full squad of talented, headline-grabbing players like Cesc Fabregas, Diego Costa, Thibaut Courtois and Didier Drogba. Frankly, I think everyone knows Matic is good but I still think he's underrated!
7. David De Gea
After Manchester United spend a **** ton of money to bring in the likes of Angel Di Maria, Luke Shaw, Radamel Falcao and Daley Blind, I bet most football fans were wondering which would be the most important to their season. What they ended up seeing is one man pull the Red Devils through the thickest of Premier League battles and earn them points when they would otherwise (and should) have dropped some. I've got no doubts that he's the best goalkeeper in the world right now.
6. Cristiano Ronaldo
Oh how the mighty has fallen. You may think I'm mistaken by putting him at lowly 6th, he's scored 61 goals in 54 games, won the Fifa Club World Cup and UEFA Super Cup and well his name is Cristiano Ronaldo so surely he must be in the top 3 right? Right?! Well no, lets be honest here. He's been good, showed a lot of skill and scored some good goals, but he's done nothing this year to justify him being higher than those above him in this list. Yes he has scored a lot of goals sure, but they're mostly just tap-ins and penalties and because he's the main man so he will be given the ball in easy-to-score situations all of the time. I'm not a Cristiano Ronaldo hater, even as a Liverpool fan he's one of my favourite players of all time, but lets not give credit where it's not due.
5. Sergio Aguero
Sergio Aguero continues to light up the world without getting the attention he deserves. Premier League top scorer, 32 goals in 40 games (including a HAT-TRICK against none other than Bayern Munich) for his club surely makes this year a great one for the Aguero household. So he's not won any trophies, so what? He's been an outstanding player in a City machine in need of oiling and he's just going to get better from here on out.
4. Luis Suarez
I'll admit I was more happy than sad when Suarez left us, but that was only because I didn't like his diving/biting antics, as shown here. He seems to have turned over a new leaf at Barcelona and has behaved himself and although he hasn't been as prolific as he once was (even though he's bagged 24 goals in 42 games), his technical ability has no doubt shined alongside that of his peers. His assists return is very good and his general play mimics that of what he did with Liverpool, tormenting defenses and easing the game up for his team mates, who can take advantage a lot more than his previous club's teammates did. I'm happy that Suarez has finally reached his dream of playing for a huge European side!
3. John Terry
Just a season or two ago, John Terry looked like he would forced out of Stamford Bridge. The club he loved so much was turning their back on him, that is until Jose Mourinho rejoined. He put his trust into Terry and he repaid him handsomely. Even at 34 years of age, Terry has played every minute of Chelsea's title winning season and even though the Chelsea squad has been full of great players, he's been one of the most important cogs of the bunch. With him at the back, Chelsea conceded just 3 losses in the entire campaign, that's incredible!
2. Eden Hazard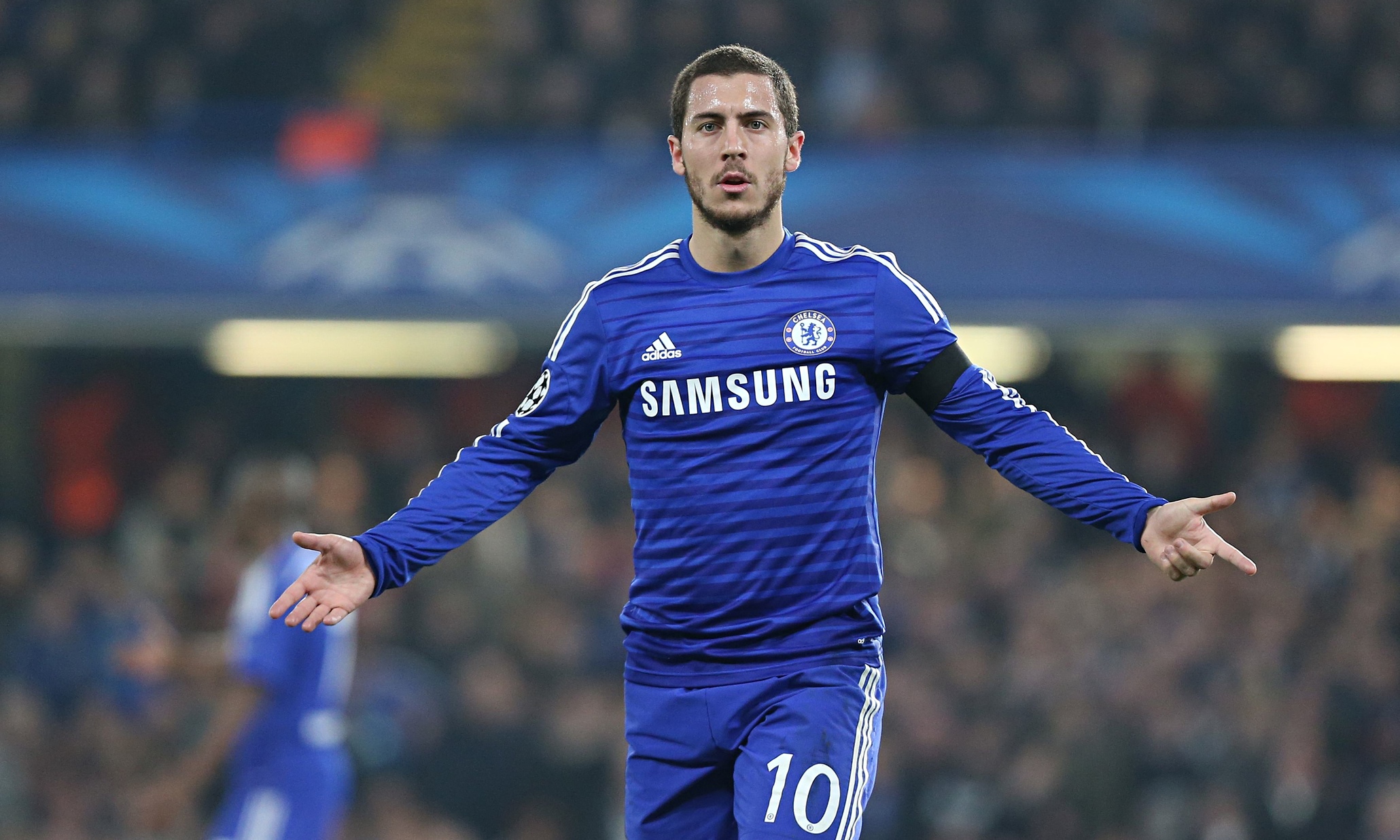 The Belgian's stats don't tell the whole story, just 19 goals this season isn't anything to scream about but he cleaned up in the post-season rewards. He won the Premier League Player of the Season, Chelsea Player of the Year, PFA Player's Player of the Year and FWA Footballer of the Year as well as appearing in the PFA Team of the Year. Hazard is quickly becoming a phenomenon in world football, his silky skills, pace, surprising physical strength and general technical ability making him a mile ahead of his team mates, in a team full of world class players.
1. Lionel messi
Who else could it be?
One of the greatest of all time is becoming THE greatest. Messi has had another outstanding season as he eyes up his 5th Ballon d'Or which he is sure to win. His goal tally of 58 in 56 is impressive, as is his La Liga and Copa del Rey paired with the Champions League Final he's helped his team reach. But these trophies, big games and finals are normal for Messi, they don't tell the whole story. Watching him is everything we love about football, his goal in the Copa del Rey final, his epic performances in the Champions League, his unrivalled dedication to helping his team rather than himself. This is what makes him the best player in the world!
Please take a minute of your time to leave a comment for the author, even if it is negative feedback! Also, if you liked the list, could you please share it? I'm sure you know it helps a ton 🙂 Thank you for taking time out of your day to read this list!