Who doesn't love to laugh? Over the years we have relied on comedy to make us feel better when we get home after a long day at work. We need something to escape from our day to day stressed out life. That's where comedy steps in. The richest comedians today are the ones that have been making us forget about our bad day and throw those feelings away even if it is for only half an hour. The success of comedians is not only due to classic comics acting in sitcoms. Comedians are all over the place. Nowadays we find comedy in a genre that before we could only see in a bar, stand-up comedy. Stand-up comedy has thrived in popularity due to social media and new broadcasting methods like Netflix & Amazon Prime.
Netflix has played a huge part in the stand-up comedy genre, launching and re-launching many careers over the past years. Dave Chapelle's career, for example, was hidden from the public for many years, but he is considered one of the masters of stand-up comedy. He was offered a good deal by Netflix and now he's back in the public eye, making us all laugh again.
Although the new media has played a big role in making the business thrive, it has also made it more difficult to be successful in it. Why? Because if you create content, once you put it out there, sites such as YouTube will have it on for everyone to view it for free, thanks to many people that record and leak the content. It's a hard and never ending battle between content creators and the overwhelming power of the internet. YouTube has some mechanisms to prevent this from happening but let us get real for a second, these people are trying to fight the internet, and the internet is not just a group of people, the internet is now the fifth element in the world, it has become a force of nature.
Richest Comedians In The World
Here is a list of the people that have thrived in the battle against the internet and have become the top 10 richest comedians in the world.
#10. Drew Carey – Net Worth – $165 Million
Struggling to keep your grades up? Let this man be your inspiration! Drew Carey was expelled from Kent State University for poor academic performance, not once, but twice! He then enlisted in the United States Marine Corps, which was where he first started doing stand-up to entertain other soldiers.
Drew worked as a Bank Teller and a waiter at a Denny's for a few years, during which he started focusing on his comedy career. In 1985, he won an open-microphone contest, and become The Master of Ceremonies at a Cleveland Comedy Club, he also took part in the Star Search in 1988 and appeared on The Tonight Show Starring Johnny Carson in November 1991.
His first big break was playing a fictionalized version of himself in The Drew Carey Show, for which he made $750,000 for each episode in 1998, earning nearly $45 Million that year. He later went on to serve as the host of improv comedy show "Whose Line Is It Anyway?" and the game show "The Price Is Right".
In a career spanning 32 years, Drew Carey has accumulated a Net Worth of $165 Million and is the tenth richest comedians in the world.
#9. Seth MacFarlane – Net Worth – $194 Million
When you add exceptional writing, comic and story-telling skills, what do you get? A fortune worth $194 Million. Seth MacFarlane graduated from Rhode Island School of Design where he studied animation and started his career as a writer and animator for Hanna-Barbera, during which time he worked on various popular television series, including Johnny Bravo and Dexter's Laboratory.
Though he loved working at Hanna-Barbera, Seth's true calling was to create animations with adult humor. In 1997 he pitched the pilot episode of "Family Guy" to Fox which he had developed with a budget of $50,000 over 6 months.
The show first aired on January 31, 1999, initially suffering low ratings and criticism, it managed to revive itself in 2001 and eventually built a cult following which has translated into a $2 billion empire. Seth managed to repeat his success with another adult humor animated series, American Dad, which has been running successfully since 2005.
In 2009, Seth secured a 5-year deal worth $100 Million to keep his animation empire soaring, and this was before the $20 Million he makes from merchandise sales & global syndication, all of which have made him incredibly wealthy, with a Net Worth of $194 Million.
#8. Matt Stone – Net Worth – $300 Million
Ever since he turned 18 in 1989, Matt Stone has worked as an actor, writer, director, producer, singer, and songwriter, but today he is best known as a comedian for co-creating the adult animated sitcom, South Park.
The show has been airing on Comedy Central for nearly 20 years, dealing with dark humor and satire for mature audiences, the massive fan-following of the series continues to grow each and every season.
The pilot episode of South Park was made on a budget of $300,000 in 1997 and by the end of 1998, Comedy Central had sold $150 Million worth of merchandise for this show alone. Today, the show earns over $5 Million per episode, with more revenue streams such as online streaming, video games and product placements opening each year.
Matt Stone's Net Worth already stands at a staggering – $300 Million, and it has nowhere to go but up!
#7. Ellen DeGeneres – Net Worth – $330 Million
Unless you've been living under a rock, you know quite well who Ellen DeGeneres is, and whether you like her or hate her or don't give a damn about her, you know that this woman has not only made her way into the hearts of millions of viewers across the world, she has influenced western society, trends and politics over the past 2 decades, bringing about massive support for LGBT Rights, Animal Rights & Humanitarianism.
Ellen started her career as a stand-up comedian in the 1980s, and her first regular TV role was in a short-lived sitcom, Open House. Her big break was starring as Ellen Morgan in the ABC Show, Ellen. It was in this show that her character along with her came out as gay in 1997.
In September 2003, she started The Ellen DeGeneres Show, a celebrity talk show which involved all things comedy and entertainment. This was an instant hit with the viewers and has managed to air 2,234 episodes so far. The show has featured child-geniuses to sitting Presidents, discussing various important issues of the day, no wonder Ellen was named 50th Most Powerful Woman In The World and an influential gay celebrity.
Her show is very popular and has helped Ellen become one of the richest comedians and amass a Net Worth of $330 Million, which only continues to grow given that she takes a salary of $65 Million each year and has massive investments in real estate.
#6. Jay Leno – Net Worth – $350 million
Jay Leno started his career as a stand-up comedian and then jumped to the small screen as a talk show host. Ever since then Leno has been on TV, and now its been nearly 43 years. In my personal opinion, he is not as funny as some may think, I don't like rehashed jokes and fake remarks that are not even funny, but to each his own. He was funny enough to not get thrown out of the stage and went on to make his first appearance on the Tonight Show in 1977, this was way back when Johnny Carson was the host of the show.
Leno was asked to cover in for Johnny on many occasions until finally one day he replaced him in 1992. This caused much controversy in the industry because Letterman was the one who everyone expected, and wanted to replace Carson. This is what caused The Late Show Wars. Years later in 2014, he was replaced by Jimmy Fallon. Ever since then he went back to doing stand-up comedy. His net worth is $350 Million.
#5. David Letterman – Net Worth – $400 Million
Who could forget David Letterman? A titan in the talk show world. David has had a very long career, starting as a weatherman and a news anchor for the WNTS Radio in Indianapolis. He was quickly known for making weather news funny and also or his ability to make quick and funny remarks on the spot. In the seventies, he moved to Los Angeles to pursue a career in comedy writing and not long after that he started his stand-up career.
Soon he became one of the regular guests on "The Tonight Show With Johnny Carson" another legend of the talk show genre. David and Carson became friends and he was like a mentor to a young David Letterman. David went on to host a morning show, which thanks to him were a great hit. It wasn't long before Letterman hosted the "Late Night Show With David Letterman", which coincidentally aired after Johnny Carson's Tonight Show.
When Johnny Carson retired from the Tonight Show it was almost a sure thing that Letterman was going to be its successor. Instead, they gave the show to Jay Leno. This started what we call the "Late Night Show Wars". When Letterman found out about Leno taking over The Tonight Show, he quit and the CBS recruited him to host a rival show called "Late Show with David Letterman". He felt at home and the show continued until he retired in May of the past year and Stephen Colbert took over the show.
All the years of his career have made him one of the richest comedians in the world, his net worth is valued at $400 Million
#4. Bill Cosby – Net Worth – $400 Million
Bill Cosby is also a legend of comedy. Although I didn't grow up watching him and his career, and he was definitely not one of my favorite comedians, I fully respect how far his reach was. He was the go-to funny man back in his day. He had a stand-up routine, and in that routine, he had a character named Fat Albert, this character gained so much popularity and was so likable that he managed to make it a children's cartoon in 1972. From that time and until 1985 the show "Fat Albert and the Cosby Kids" was in charge of educating and also entertaining children from all over the world.
Cosby always had the popularity, but when he created his own show called "The Cosby Show" back in 1984, his fame exploded into an insurmountable widespread appeal amongst all the people. He followed the same routine for many years until the year 2000.
Jumping into more recent years, the comedy legend has been accused of many counts of sexual crimes. Including rape and sexual battery. The judge set bail at $1 Million, which he paid like it was nothing and got out on bail in December of 2015. Why do I say he paid this bail amount like it was nothing? Because he is one of the richest comedians and his net worth is $400 Million.
#3. Larry David – Net Worth – $800 Million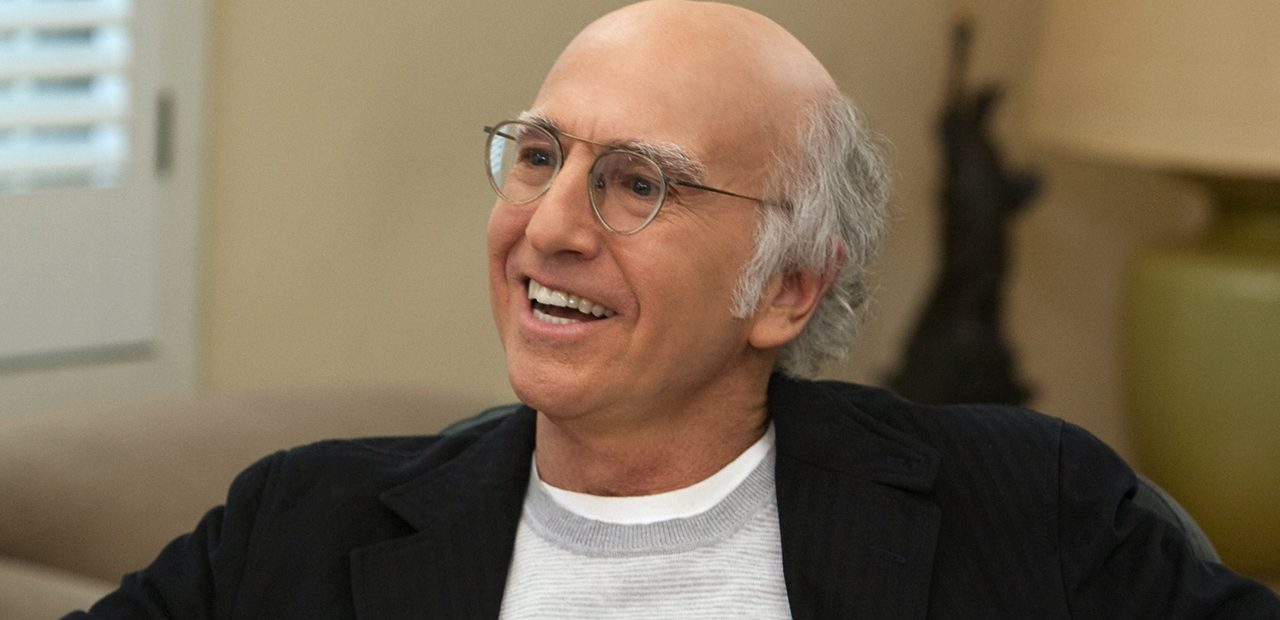 Larry David was none other than the co-creator of one of the most successful shows in the history of American comedy, Seinfeld. Larry saw an opportunity to create this show and quickly teamed up with the comedy legend Jerry Seinfeld in order to give birth to the show with a pilot episode produced for the NBC. Originally the name of the show was to be "The Seinfeld Chronicles". NBC wasn't so thrilled about this project at first. In perspective, it really was a show about nothing at all. What the NBC was failing to see was that they were about to create the template of the new sitcom.
When the project was over, Larry quickly created a show of his own called "Curb Your Enthusiasm", he was starring in it as a fictional version of himself, the show went on to be successful and was well received by critics.
He continues to rake in millions from Seinfeld from the repeat telecasts of the show via syndication and DVD sales.
It is estimated that Larry David's Net Worth is $800 Million. He is tied with Matt Groening as far as net worth goes, but we judge comedians not only based on their net worth but even their popularity and the millions who eagerly wait for them, which is why Larry takes the 3rd spot on this list of richest comedians in the world.
#2. Matt Groening – Net Worth – $800 Million
Matt Groening is one of the most prolific, beloved and richest comedians around the globe, why? Well, you might remember a little show called "The Simpsons", this is the guy who created them. If I have to be a little more precise, he created them in a rush, he was asked by his boss to write a show and he created it on the spot, thinking about his own family, and in the process he created one of the most charismatic and beloved characters in the history of this industry, Homer, Bart, Lisa, Marge, and Maggie.
He has also created many other shows, cartoons and comics, such as the comic strip Life In Hell, which he created in 1977, this comic strip was published in over 250 newspapers and it eventually caught the attention of James L Brooks, a writer, and producer who quickly got in touch with Matt in order to create and produce a couple of short cartoons, which happens to be The Tracy Ulman Show. This idea, amongst others, was quickly overshadowed by the genius pitch of The Simpsons. No mistake was done there since The Simpsons is still up and running today, without the slightest worry of being canceled.
The Simpsons weren't the only great idea Matt has had over the years. He created Futurama, an ingenious and funny show. All of this revenue from the shows and the ever expanding Simpson and Futurama merchandise has made him one of the richest comedians with an earning Net Worth of $800 Million.
#1. Jerry Seinfeld – Net Worth- $820 million dollars.
Jerry Seinfeld is one of the big shots in the comedy industry. He is at the very top of the comedy genre thanks to a very successful career. At one time he had a show on NBC called "Seinfeld". If you are like me and you love comedy, you surely remember his show. It was a sitcom filled with great comedy and thrived thanks to a great cast. As the show grew in popularity so did his stand-up career.
After the show ended Jerry went right back to doing stand-up comedy, he didn't seem to care about pursuing a big tv or movie career, he always stayed on track with his stand-up. Many other comedians make the leap between stand-up careers to tv or movie acting careers, not him. He is still working, and has a show on Crackle called "Comedians In A Car Getting Coffee", the show is exactly that – comedians in cars getting coffee, but as you might expect, even that mundane activity when done by professional comedians surrounded by a couple of cameras is bound to be funny and entertaining.
Nowadays thanks to all the revenues from his show and the earnings of his stand-up gigs, his Net Worth is $820 Million and he is the Richest Comedian in the world.
Hope after reading about the richest comedians in the world, their net worth and their famous shows you to wish to be one of them. Making people laugh is not a simple task and hence I would say this is really hard earned money. What do think? Do let us know your feedback through the comments section below. We would love to hear from you.