Taylor Swift is a very famous singer and songwriter. She has gained so much of popularity in the recent past. Mostly talked about facts about Taylor Swift include who she is dating at the moment. She is a very talented young artist. This 24-year old has many amazing talents apart from her talent in music. She also comes from a family involved in music, except quite the contrary of the type of music you would have thought of.
Taylor Swift made her mark in the music industry at a very young age. She has won numerous awards and titles starting from her early years of her career. Taylor Swift is the heartthrob of many young boys. She is a popular figure not only in her country or continent but all over the world. She is constantly under the limelight especially always being pinpointed by the media. These are few known things about her. But did you know the below Taylor Swift facts that is unknown to most of her fans?
10 Interesting Facts About Taylor Swift
Although her die-hard fans may think they know everything about her, there are still things that many people do not know about this music icon. Do you know what she did as her first job? It is actually a bit gross to think of. Read on to find out 10 interesting and surprising facts about Taylor Swift, your favorite artist, that you may not have known before this.
#10.  Swift is quite blind
Taylor Swift is sort of blind. She wears a huge of glasses. If not she will not be able to see like an ordinary person without those pair of glasses. Apparently, the pair of glasses she is wearing at present is the type no one would dare to buy.
It had been lying at the corner of the shop and Swift had thought it would be the ideal pair of glasses for her because nobody would buy it being all dusty and old fashioned and being ignored in a corner. Her real pair of glasses is not what she wore in her music video "You Belong with Me", which many people think are a very stylish pair.
#9.  She will never get a real tattoo on her
Taylor Swift had sworn that she would never ever dare to get a real tattoo on any part of her body. She has stated that the thought of getting an actual tattoo done on her terrifies her to the extreme. What we see on her during live shows is actually a tattoo inked on to her.
Generally, she is seen with the number '13' inked on her which she believes is her lucky number. Swift says that she cannot commit herself to one saying or symbol for her entire life. We are sure that she would never get the name of a guy tattooed on her.
#8.  Her first every job involved a lot of bugs
Taylor Swift lived in a Christmas tree farm. So during the season she would get together and work with the rest of the family. Since she was small and was not old enough to secure Christmas trees from car roofs, she was given the job of knocking off the bugs in the tree.
She stated that at one time she forgot to do it and the poor family had a time with the bugs all around the tree during Christmas. And since it was Christmas they did not want to kill them also.
#7.  Her grandma was an opera singer
We did mention before that Taylor Swift came from a music background although quite the contrary to what you would expect. It is said that Swift's grandmother from her maternal side, Majorie Finlay was an accomplished opera singer.
Swift states that her grandmother was one of her first inspirations. All of her experience has been part of her songs at that time.
#6.  Swift is multitalented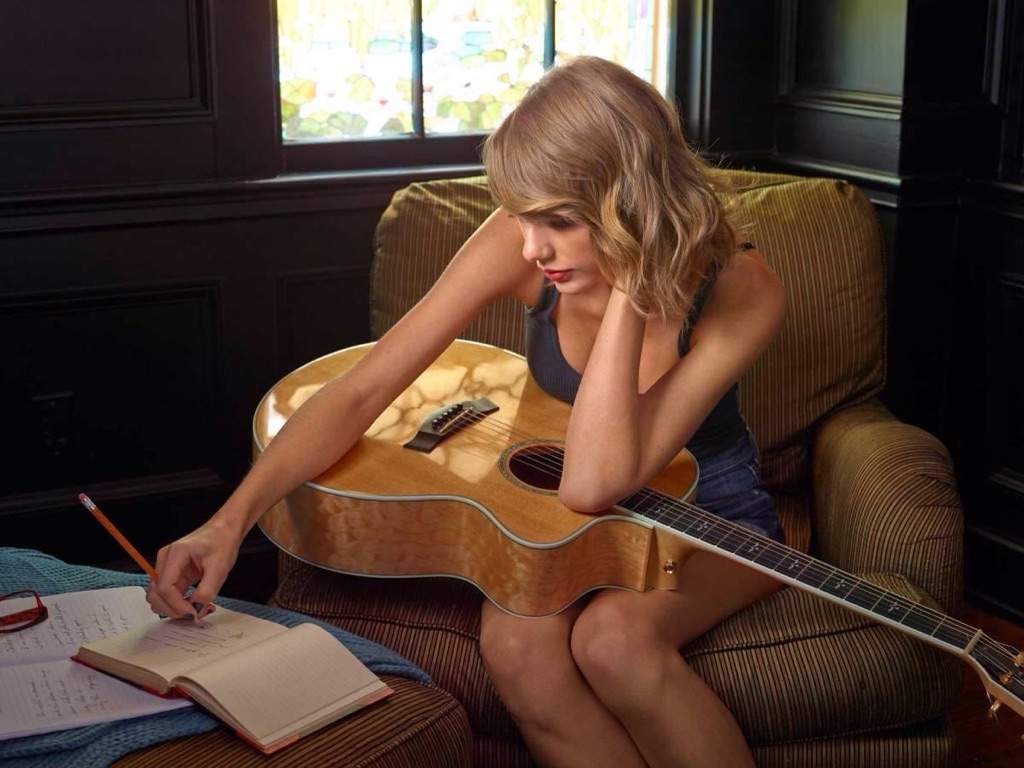 Taylor Swift is talented in writing. At the age of 12, she has started to write a novel of her own. Now at 350 pages, the story is finished and ready to be published. In case she didn't have her career in singing, we know she would have become a writer.
Swift has an idea of writing her own biography one day. She says it would be nice someday to write on all of the crazy things she's gotten into during her younger ages. She is also good at painting.
#5.  Her brother Austin Swift is a photographer
Taylor Swift's brother, Austin Swift now attends Vanderbilt University and does professional photography. Her fans would remember him taking pictures of his sister for a 2009 People magazine shoot.
What started as a pastime has now turned into a professional full-time career. Austin is a freelancer for Getty images. He recently moves to Nashville, due to a transfer from Notre Dame to Vanderbilt University.
#4.  Her dad owns 3% of her record label
Fans often see Swift's mother with her but the singer says that her father is more outgoing of the two. Her father has seen his daughter's talent much earlier in her life and has invested in Big Machine Records at its early stages.
But it is the singer's pure talent that led to the success of her business.
#3.  Taylor Swift is a poet
Did you know that Taylor Swift is an award-winning poet? She had started writing poems during her early stages in life starting from school.
In fourth grade, she had written a poem named "Monster in My Closet" which eventually went to win a national poetry contest. Her songs also follow similar trance to her poems.
#2.  She faces insecurities just like we do
Taylor Swift has framed a photograph of the Kanye West incident at her home in Nashville which says "Life is full of little interruptions". This was the incident which occurred at the 2009 Music Video Awards.
Swift has also stopped Googling herself after a vocal performance at the Grammy Awards in the year 2010 of which she is not proud of.
#1.  She is the youngest artist to win a Grammy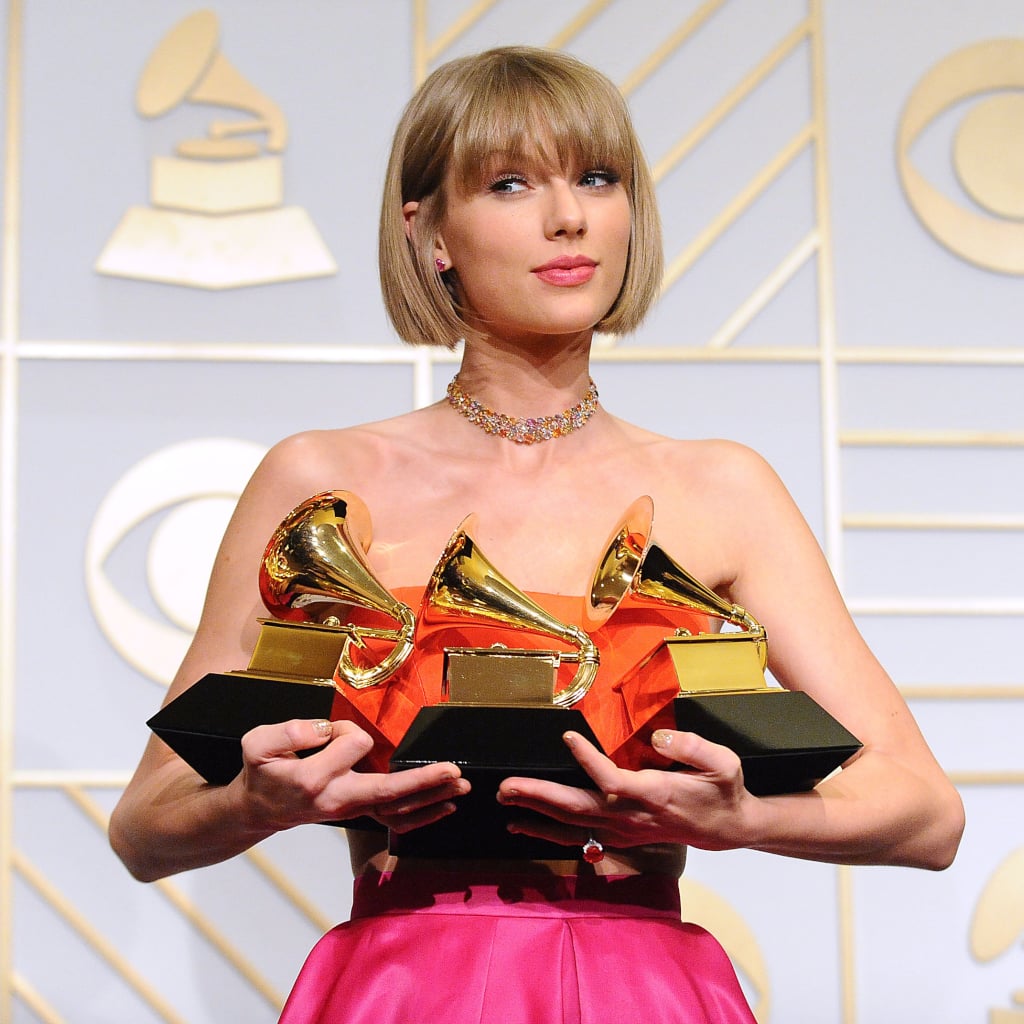 Taylor Swift is known to be the youngest artist to have won a Grammy up to now. She won the prestigious Grammy award at the age of 20 for her most popular album "Fearless".
Up to date, Swift has won 7 Grammy Awards to her name.
So these are some of the lesser known facts about Taylor Swift, the Grammy award winning singer. Taylor Swift is so popular among her fans for her amazing talent in singing and writing songs that some of the above facts about Taylor Swift are not mentioned often. Whatever said and done she is a multi-talented amazing individual. She keeps hitting the covers of tabloids quite often. She has also been the subject of many controversial issues in the recent past.
Taylor might be your favorite star or might not be. But you may want to know much about this young artist. You may also know facts about her that we have not mentioned in the above article. Do let us know what you have heard about this amazing young lady. Please leave comments of what you have to say on facts about Taylor Swift, her life, her career and much more in the below section.
You might also enjoy reading about