Highest Paying Freelance Jobs – The freelancing industry is growing at a fast rate due to the rise of start-ups and millennials and the pursuit of a flexible work schedule and a healthy balance of personal and professional life. If you too are considering the gig industry as a full-time career option or just to make some extra income, the first thing you would want to find out is which are the highest paying freelance or remote jobs.
It is important to know the market that exists for your skill level and experience and the type of jobs that get paid the most. Understanding this helps you plan better for your freelancing career or learn new skills to start earning big, and this is especially necessary given the fact that most freelancing jobs online don't reflect real-world economics, a writer on Essay Zoo might be making more than a 'full-stack programmer'.
Top 10 Highest Paying Freelance Jobs
Here are some of the Highest Paying Freelance Jobs for those who are interested in securing a steady income from the comfort of home.
10. Transcription – Average Salary: $20/hour
With the proliferation of video and podcasting, demand for transcriptionists is rising. This role is ideal for those who want to make some additional income. The work of a freelance transcriptionist involves transcribing audio files in any field. You just need some extraordinary listening and typing skills to succeed in this career.
You work with podcasters, journalists and clients who want to get their audios transcribed. There are many online courses available to train newbies who want to join this career field. As a freelancer, you get the freedom to choose the type of topics and industry you work for. If you possess legal and medical terminology knowledge, you could earn huge by working for legal and medical transcription.
9. Game Development – Average Salary: $31 per hour
If you are a video game enthusiastic, it is a good idea to start a career in game development. Gaming, is one of the largest segments of the entertainment industry, is considered to be a hot profession.  In today's modern world, this industry is growing by leaps and bounds and so are the career options for aspirants. You should possess knowledge of designing, programming, software development, framing, and fine arts to pursue a career as a freelance game developer.
Build a portfolio of all the games you have developed so far and publish the games to show your clients what you can do. Find clients by connecting across networks and using freelance job agencies. You start with a low rate and once you gain experience and expertise in the field, you can really make some huge incomes from this career. You can opt for a course in game development to learn the skills from any reputed institution.
8. Translation – Average Salary: $30/hour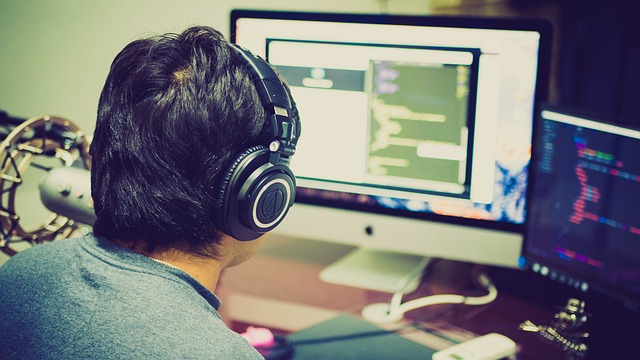 One of the most popular options for a self-employed career, Translation is easy to get started with. If you are fluent in two or more languages, you can think about proceeding with this high paying freelance job. In this ever-changing world where internet is cutting across different sections of the society, the job of a translator is certainly emerging as a great career option. Chinese, Russian, Japanese, Arabic and other languages are gaining importance. If you are a graduate with a flair for writing and some basic computer skills, you are ready to go.
Opportunities are endless for translators; MNCs, universities, market survey firms, medical transcriptions, and many others. The most challenging thing for a translator is to pay utmost attention to not changing the meaning of the source text while translating it. If you maintain the quality of work you do, you have good chances to grow and start making huge incomes from this career.
7. Voice Acting – Average Salary: $47/hour
Freelance Voice Acting can also prove to be a stable and lucrative career. If you have a distinctive voice and want to give it to a character, you can start working from the comfort of your home with the use of some basic gear and the internet. The shift in voice acting requirements has led to the normal, conversational style voice overs creating scope for a wide variety of voice acting professionals.
You can consider working with educational e-learning, TV and radio commercials, phone prompts or audiobooks depending on your abilities and interest.  Video advertising trend has increased the value of this freelance job to a great extent. The income created by voice actors depend on the application and experience. There are many voice casting websites which post new jobs every day. You can apply, audition and get hired for the project.
6. Video Editing – Average Salary: $20/hour
If you possess skills and interest in video/film editing but not sure whether you should tie to a studio for your career, freelance video editing might be the right choice for you. Freelancers working as video editors enjoy the freedom of choosing how much they work, the genres of videos they edit and the clients.
Over the last few years, the demand for video editors in the freelancing industry has grown considerably due to the opportunities arising from platforms like YouTube, Instagram, and Facebook. If you have some working knowledge of editing software such as Final Cut Pro and Avid and own some digital hardware, you can start contacting video producers and edit their clips to make them suitable for broadcasting.
5. Copywriting – Average Salary: $45/hour
Copywriting freelancers are different from content writers and marketers. Such freelance professionals specialize in creating content for websites and write descriptions and reviews for products and services. Copywriters can be either hired by clients directly or can work through intermediaries like agencies and online freelance working platforms. Businesses use the content created by copywriters in websites, advertisements, digital media, and marketing with some aim like providing information to the potential buyers or convincing them to buy the product.
Copywriting is one of the best freelance jobs to consider because there are no entry barriers. You need not possess any qualifications or special skills to start working as a copywriter. You can start by working on smaller ads, emails, sales letters, FAQs and other projects and gradually develop skills and expertise to start writing high-quality articles and social media content to earn better. The income copywriters make entirely depends on their level of skill and expertise. Some of the experienced freelance copywriters earn as much as $250 per hour.
4. Graphic Design – Average Salary: $25/hour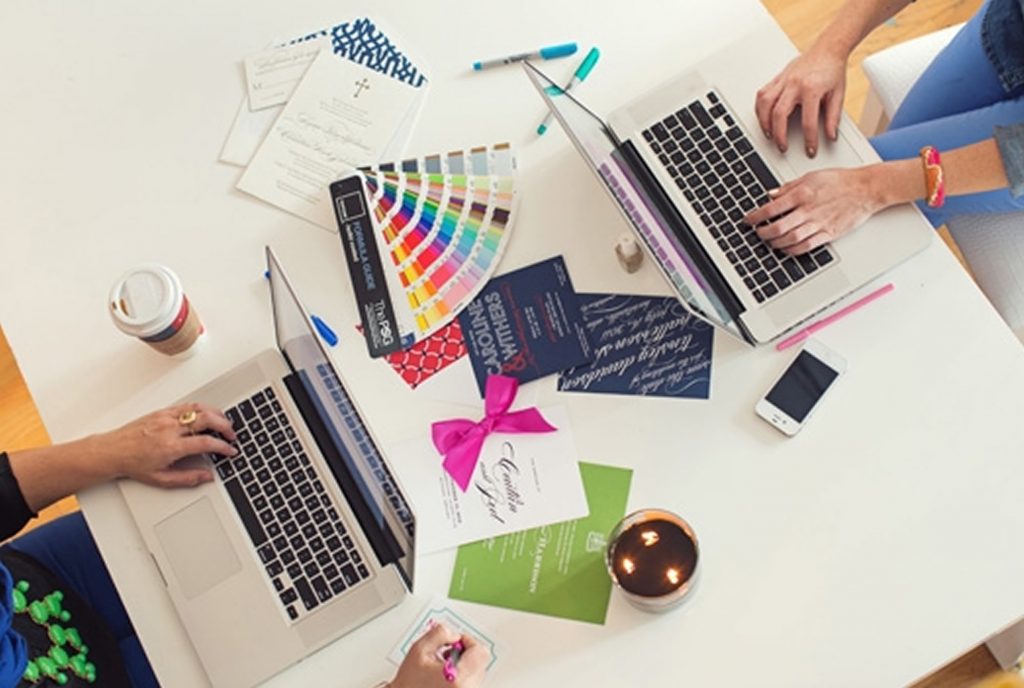 Upwork's report of most in-demand skills ranks Graphic Design at the second spot on the list. You can see that some of the top freelancers working under this category charge as much as $85 per hour to offer design services to businesses and recruiters.
Infographic design is in great demand these days and a skill and expertise in this area can get you earning a handsome amount per project. Icon design, logo design, and illustrations also pay pretty well. Web page designers can also find high possibilities of getting hired for good pays. However, you need to develop skills in designing to become a successful freelance graphic designer.
3. Content Creation/Marketing – Average Salary: $45/hour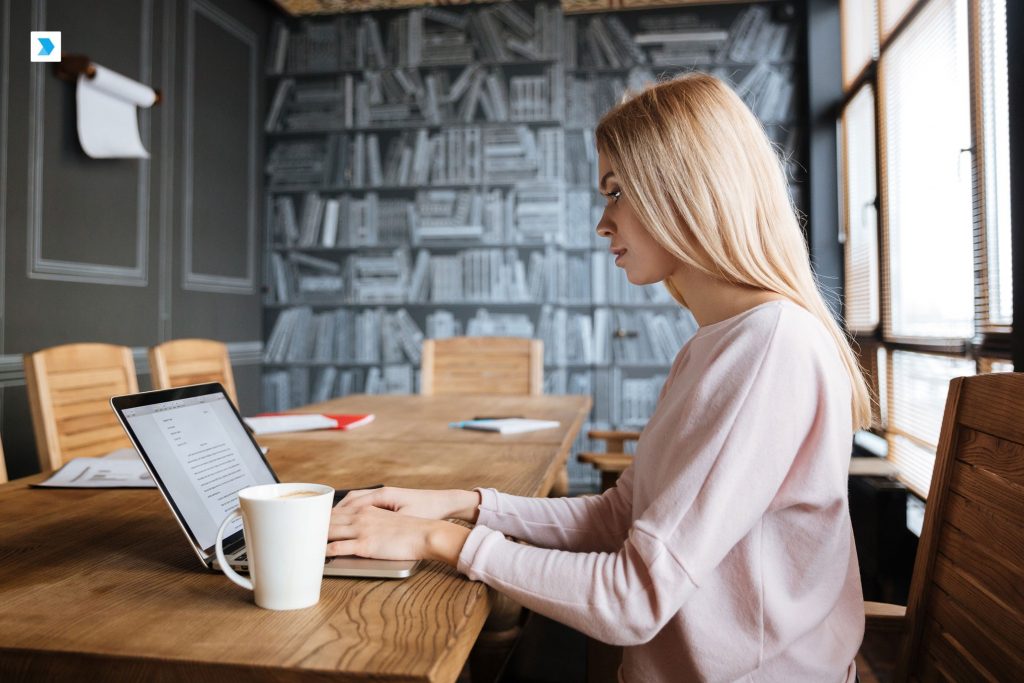 Owing to the rising online marketing trends and the introduction of newer technologies such as inbound marketing, content writing, and marketing has emerged as one of the hottest career options for freelancers. There are many freelance workers earning anywhere between $1000 and $5000 per month by writing content for different websites, blogging and marketing the content.
Writing informative content and creating podcasts, videos, emails, infographics, webinars and other forms of knowledge about a particular product or service not only helps the business reach out the target customers but also provides entertainment to the viewers. Blogs are another important medium that allows people to access high-quality information about different topics for free.
Content creation isn't limited to just marketing and online publications, academic writing is currently one of the top payers. Next time, think twice before you pay for papers online.
Being the base of lead generation in today's world for any business, content creation and marketing can definitely be regarded as one of the easiest ways to earn as a freelancer. However, not everybody can do this job well. You require reading, writing and research skills and also need a creative mind to come up with amazing content that pays an attractive salary.
2. SEO Specialist – Average Salary: $50/hour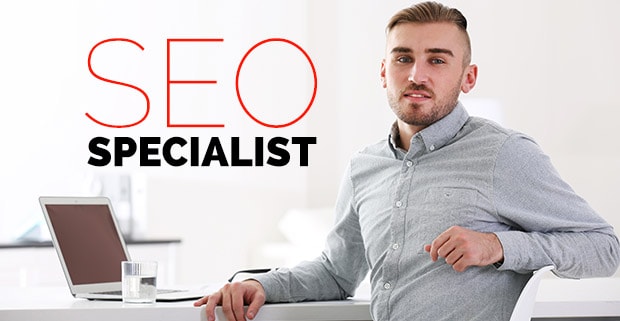 SEO Specialists are in huge demand in the world of freelancing. And why not? In today's competitive digital world, everybody wants to rank in the first position on Google and other search engines. Taking advantage of the power of SEO for the success of a business, you can start building your own authority as an expert in the field. A basic course in coding or web design can help you understand how the website codes work.
You also need to possess analytical skills to gather, measure and investigate data on a regular basis. A higher level of problem-solving and decision-making capabilities would help you excel in the field. Practice your SEO skills by building some websites and optimizing them. Acquire knowledge about the useful SEO tools and learn using them. Build up a network with clients to start finding jobs which can gradually take you to earn big sums in a few years.
1. Software and Web Development – Average Salary: $60/hour
According to a recent report, PHP development is the skill most sought after. If you are qualified for creating and coding websites and developing applications, the freelance business is waiting for you to earn huge. In this technologically advanced world, every business demands its own website and this is where web developers can step in with their expertise to earn a decent sum of money.
A programmer recently left a well-paying job at Google to start a freelancing career and makes $1000 per hour as a freelance web developer. Programming jobs including mobile application development pay the highest to people working as freelancers. As the skill is not so easy to master and there are not so many expert coders out there, the demand is pretty high.
To make a career as a freelance app and web developer, start learning to code and develop websites. A course at an academy will only teach you the basics. It is important that you invest some time and money to learn and practice proper development skills.
These are some of the highest paying freelance jobs options for those who want to make a career as a freelancer. It is, however, important to note that you should not try to follow a path just because it pays high. Choose to work in the field that you are passionate and excited about to build a steady income as a freelance worker.