The UEFA Champions League is Europe's number one club competition and it has thrown up a number of memorable ties over the years. Fans will recall a number of managers, players, and, most importantly, teams who have lit up the event since it's re-brand in 1992 but which winning sides have proved the most memorable?
Which Teams Have Had the Most Success in the Champions League?
Real Madrid's 4-1 victory over Juventus in May 2017 wrapped up their 12th title in the competition, firmly cementing them as the most successful side in the history of European football. The competition has been won by 22 different clubs with Spanish sides having clinched the title on 17 occasions. We take a look at some of the greatest teams to have lifted the prestigious trophy.
10. Inter Milan – 2010 Winners (v Bayern Munich)
Inter were convincing 2-0 winners with a typically Jose Mourinho-style performance. The Series A side invited the pressure before hitting back with two Diego Milito goals.
Captained by Javier Zanetti and featuring Samuel Eto'o and Wesley Sneijder, they had already beaten Barcelona and Chelsea en route to the final and, despite having just 32% possession, they triumphed over the German giants.
9. Real Madrid – 1998 Winners (v Juventus)
Los Blancos ended a run of 32 years without success in this competition with a hard-working performance to see off the Italian giants. Raul was finding his feet for the Spanish side and was joined by the likes of Roberto Carlos, Clarence Seedorf, and Christian Karembu. Zinedine Zidane lost out to the side he would subsequently guide to success in this competition.
8. Bayern Munich – 2013 Winners (v Dortmund)
It was a memorable year for Bayern, who had seen off Arsenal, Juventus, and Barcelona en route to booking a date at Wembley with fellow-Bundesliga outfit Dortmund. Arjen Robben was imperious throughout the tournament and netted an 89th-minute winner to clinch the title. Franck Ribery, Manuel Neuer, and Thomas Muller also played integral roles.
7. Marseille – 1993 Winners (v Milan)
The French side's only success in the tournament was clinched by Basile Boli but the squad featured household names such as Marcel Desailly, Rudi Voller, and Didier Deschamps. The club's strikers Alen Boksic and Franck Sauzee both enjoyed profitable tournaments netting six times each.
6. Liverpool – 2005 Winners (v Milan)
This is arguably the most memorable final to have taken place in the competition's history and one of the greatest sporting spectacles of the last 20 years.
Liverpool may not have been a team of superstars but, led by Steven Gerrard, they possessed spirit in abundance and the likes of Xabi Alonso and Jerzy Dudek both played major roles in bringing the Champions League trophy to Merseyside.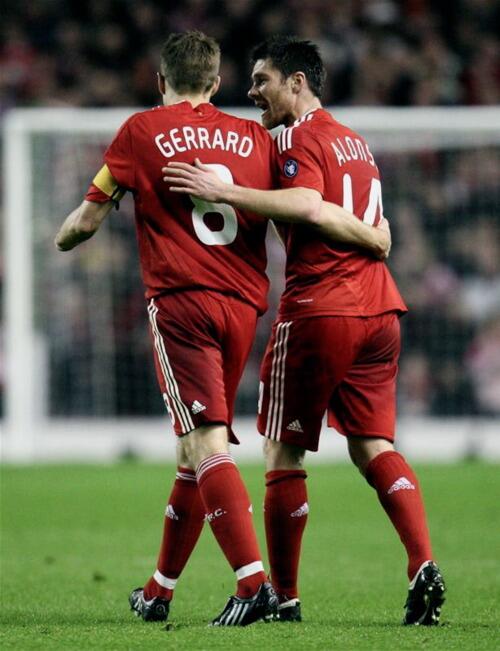 5. Real Madrid – 2002 Winners (v Leverkusen)
Yet another memorable Real Madrid side who cruised to victory in Glasgow. Current boss Zinedine Zidane was voted man of the match as he netted the winner for his side. The Frenchman has since managed the Spanish side and guided them to success in this tournament and, as of September 21st, football betting sites Betway have priced them up as 4/1 favorites to make it back to back titles in the 2017-18 Champions League.
Unfortunately, they can no longer count on the likes of Luis Figo and Claude Makelele, who helped them overcome the Bundesliga outfit back in 2002.
4. Manchester United – 1999 Winners
Premier League side Manchester United showed a never-say-die attitude when coming back from a goal down to beat Bayern Munich at Camp Nou.
Peter Schmeichel captained the side to success with goals from substitutes Ole Gunnar Solskjaer and Teddy Sheringham, neither of whom were on the pitch until the 67th minute, sealing success for Sir Alex Ferguson's side.
3. Barcelona – 2011 Winners (v Manchester United)
You could throw in almost any Barcelona side from the past 20 years but this one was pretty special. Lionel Messi netted 12 times during the tournament and scored one of these three goals to see off Sir Alex Ferguson's side at Wembley. The all-star cast featured David Villa, Pedro, Xavi, and Javier Mascherano. United pulled one back through Wayne Rooney but only managed two shots throughout the 90 minutes.
2. Milan – 1994 Winners (v Barcelona)
Milan was a powerful force in European football in the early 90s and they blew away Barcelona in Athens. Club legend Paolo Maldini, who featured 647 times for Milan was instrumental in guiding his side to success but it was Daniele Massaro's brace that got things underway. Maldini played in eight Champions League finals but this was his most memorable.
1. Ajax – 1995 Winners (v Milan)
You simply can't overlook this Ajax team who were so incredibly dominant during the 1990s. Patrick Kluivert's winner broke the deadlock and clinched the title for the Dutch outfit with an all-star lineup featuring Franck & Ronald de Boer, Marc Overmars, Edgar Davids, Clarence Seedorf, and Frank Rijkaard. Kluivert had to be content with a place on the bench for this tie and replaced Jari Limanen with 20 minutes left to play. This Ajax team walloped Bayern Munich 5-2 en route to the final.
There will be plenty more memorable squads to grace the Champions League in the future but the tournament has a tremendous habit of throwing up wonderful and interesting narratives and long may it continue.