Segregation is not always good but the world of comedy is an exception. Black comedy is special in itself and it resembles spending time with a family member. Black comedians have always entertained people with their wit and talent. Rather than coming up on the stage with funny situations they faced, black comedians look for new ways to relate to the people through the audience sitting before them.
From Richard Pryor and Paul Mooney of the 70s to Bill Cosby and Eddie Murphy of the 80s to the present comedy kings, African-American comedians are the ones who defined the American comedy. With humorous voice narrating the black experience, these famous comedians managed to break the social and racial obstacles along their way. Each of these stand-up comedians has introduced a unique aspect to the ever changing area of American comedy.
Top 10 Most Famous Black Comedians
Here is a list of the top ten most famous black comedians of all the time who entertained us and made us laugh.
10. Bernie Mac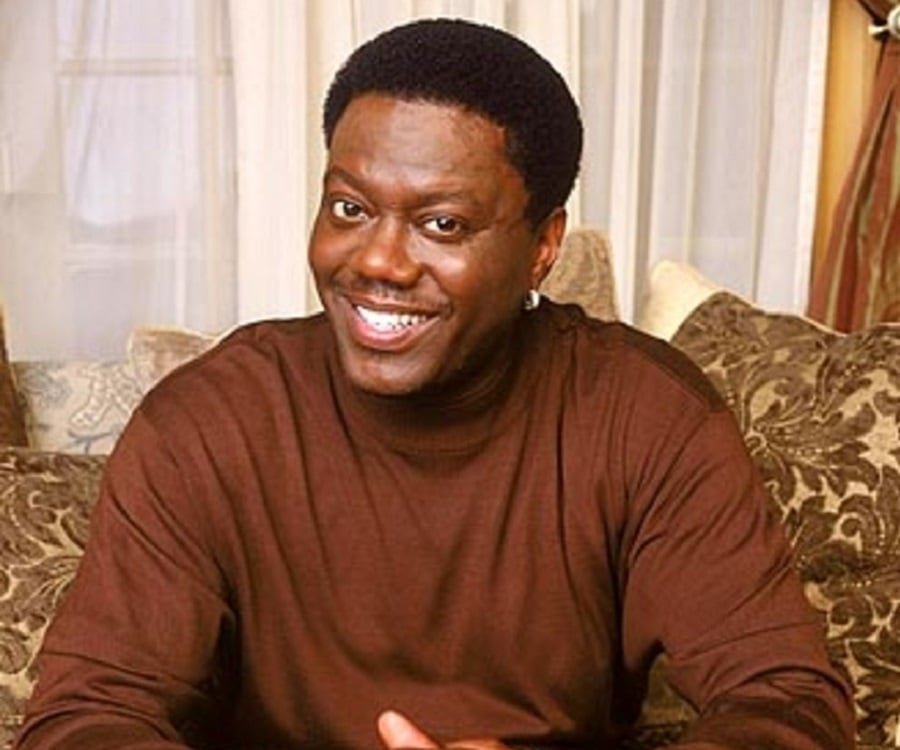 The great standup comedian had a long running career before acquiring the fame from the Kings of Comedy tour in 2000. Bernard Jeffrey McCullough was a black comedian who got a lot of fame for his stand-up comedy. He won the Television Critics Association Award in 2002 for Individual Achievement in Comedy for his show 'The Bernie Mac' show.
In his 20s, Mac worked as UPS agent and furniture mover to earn his living. However, at the age of eight, he performed his first stand-up act. After his mother's death, Mac understood the healing power of laughter and started telling jokes in the Chicago subway. His acting career began with a doorman's role in Mo' Money. He also acted on Friday as Pastor Clever. His television and film careers also started taking off with his performances and appearances in popular shows and films.
9. Steve Harvey
A famous comedian, author, radio personality and talk show host, Steve Harvey is known for 'The Steve Harvey Show' that ran from 1996 to 2002. Before all the fame that he achieved, Harvey in hats was a stand-up comedian who adopted a different approach than other comedians to jokes. His comedy revolved around his lessons of life rather than young talks. Before performing as a stand-up comedian in 1985, Harvey worked as salesman, carpet cleaner and boxer. Later, he got the position of the host at 'It's Showtime at the Apollo' featuring live performances of both new and professional artists.
In 2009, his book 'Act like a lady, think like a man' got published and it turned into a film in 2012. In 2010, Steve Harvey was appointed as the first ever black American host of the popular game show called Family Feud. Harvey was one of the four comedians featuring in the film by Spike Lee 'The original kings of comedy'. His role of M.C in this film is one of the most iconic performances in his career. He used this fame to build a one-man-army. Harvey started his own radio show in 2000 and gradually transformed himself to a radio personality. He also got much popularity as an author of relationship advice books.
8. Cedric The Entertainer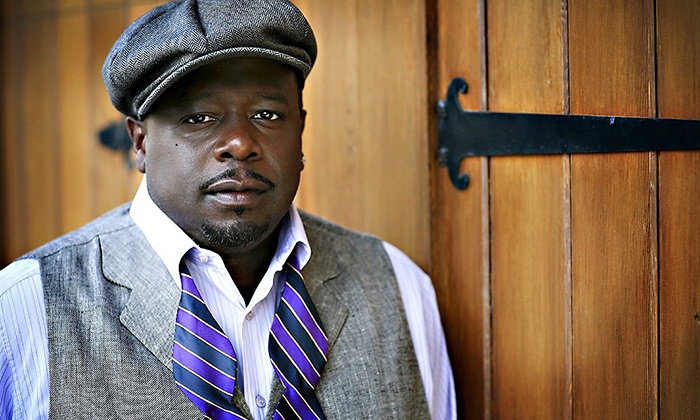 Before hosting BET's Comic View, Cedric was a simple comedian who told stand-up jokes in weekends after selling insurance on work days. Known by the stage name of Cedric the Entertainer, this black comedian is an actor, director and show host too. He was featured on the popular Kings of Comedy Tour. Basically, he was a host for 'It's Showtime at the Apollo' and also hosted Def Comedy Jam in 1995. He is popularly known for acting in The Steve Harvey Show and playing the role of Eddie in Barbershop. In the 2013-14 season, Cedric hosted the twelfth 'Who Wants to Be a Millionaire' season.
The actor and writer is mainly known for The Harvey Show, Madagascar, and Ice Age. This black comedian and artist enjoy his reputation by his stage name across the world.
7. Dave Chappelle
The man behind the biggest of the sketch comedy shows of all time, 'Chappelle's Show', Dave Chappelle started his career when he was a high school student. He was indulged in performing stand-up comedy at the age of 14. He moved to New York and emerged as a young talent in stand-up comedy. Chappelle made his first film in 1993, 'Robin Hood: Men in Tights' after which he acted in films like Buddies and The Nutty Professor.
Dave Chappelle was one of the smartest stand-up comedians in the 90s. His acts were often childlike but his jokes were definitely for the grown-ups who could not control laughing upon hearing him. He gets a place in Forbes celebrity list with about $12 million earnings.
6. Chris Rock
Perhaps the best black comedian in today's stand-up, Chris Rock is known for his smart acts. His jokes sound so relatable. Rock entertains people from his heart but more than that, from his brain where he gives birth to some of the most famous ideas like explanations about how niggers are different from black people and the difference between wealthy and rich. This comedian dominates the landscape and is renowned for not just the wit but for his outstanding social commentary.
After working as a stand-up comedian and acting in small films, Chris Rock entered the cast of Saturday Night Live in the 1990s. After this, he got more prominent roles in films like the Madagascar film series and Head of State. He also came up with printed copies of his comedy in the form of book 'Rock This!' and also released comedy albums which won the Grammy Awards.  According to the Comedy Central, Rock was voted as the fifth biggest standup comedian.
5. Moms Mabley
Loretta Mary Aiken was referred to as 'The funniest woman in the world' at one time and got her stage name Jackie Mabley from her boyfriend. Later she got the title of Moms as she was the mother to numerous black comedians of her time. The American black standup comedian was a veteran of the African-American 'Chitlin Circuit'. She was one of the few women engaged in stand-up comedy and went on to record over 20 comedy albums. She also acted in television shows and movies and this included the popular show of the time, 'The Smothers Brothers Comedy Hour'.
Aiken emerged as a lesbian when she was twenty-seven and then became one of the first openly gay celebrity. She continued her career for more than fifty years and was recorded to earn as much as $10,000 per week in those times.
4. Bill Cosby
Known popularly worldwide for 'The Cosby Show', an American series, Bill Cosby has been one of the biggest black comedians in the 60s and 70s. His stand-up acts gave shape to the black comedy for generations to come. He gained a lot of love for his clean acts and avoidance of curse words. This is what made him different than other popular comedians including Gregory and Pryor.
Cosby's amazing success through the television medium benefitted black artists and actors in numerous ways. He won a Grammy for the best comedy for the album 'I started out as a child'. Over the next two decades, he was nominated for Grammy 15 times and won 9 times. When he starred in 'I Spy', his career took a new turn. He could make $30,000 weekly and $50,000 per night for random performances, making him also one of the richest comedians.
3. Dick Gregory
An iconic black comedian, Dick Gregory became famous for his racial commentary in the Civil Rights Era. At the time when black comedy and general comedy were not so popular, Gregory addressed an audience which consisted of both white and black. He got the break in the early 60s at the Playboy Club which helped him turn to stand-up comedy eventually. Popular for his classic humor on racial problems, Gregory soon became a headliner and opened new doors for the black humorists.
Later in his career, he turned to health and fitness and activism which comprised of Civil Rights Movement. He also worked as a lecturer for many years. With the undeniable popularity and a huge fan base, this comedian deserves a top place in the funniest black comedians list.
2. Eddie Murphy
Continuing his career as a movie maker, Eddie Murphy comes up with one or more films every year but his fans long for the Murphy of the old times. He was regarded as the 'King of Comedy' at one time. He was a famous movie star, stand up artist, singer, voice over master and sketch comedy star in the world. Murphy was seen wearing a leather suit in red and telling jokes about funny conditions of common men. Murphy was, for some fans, a man from Raw in a purple leather jump suit. Whatever way he is known, the fact is that he was the biggest black comedian of a time.
Movies of Murphy have earned $6.6 billion across the world and his jokes have even managed to enter the Black lexicon. He began acting and doing comedy when he was in teenage and also joined Saturday Night Live of NBC later. Murphy starred in numerous hit movies like family films, dramas, and comedies.
1. Richard Pryor
The most famous of all black comedians is Richard Pryor who stood out from the mainstream. This black comedian was renowned for his analysis of racism and other contemporary issues existing in the world. Pryor acted in an extremely aggressive, unrepentant way agitating about the life of black. What made his act so special was his talent about making jokes in such areas of life that one could never imagine laughter could exist. He did not just tell jokes, he utilized small and tiny areas of life which people could otherwise hardly smile about, to make the audience laugh. His jokes about N-word and drug addiction were some of the most popular among his fans.
Known as 'The Picasso of American Comedians', Richard Prior pursued his career in box office by writing notes and credits for movies like 'Stir Crazy', 'Silver Streak' and 'Blazing Saddles'. Pryor was regarded so much because he began the use of personal tragedies as jokes material and opened new doors for comedians.
So, these are few of the world famous black comedians who have remodeled the world of comedy. Hope you enjoyed reading about them. Do let us know your comments through the comments section below.